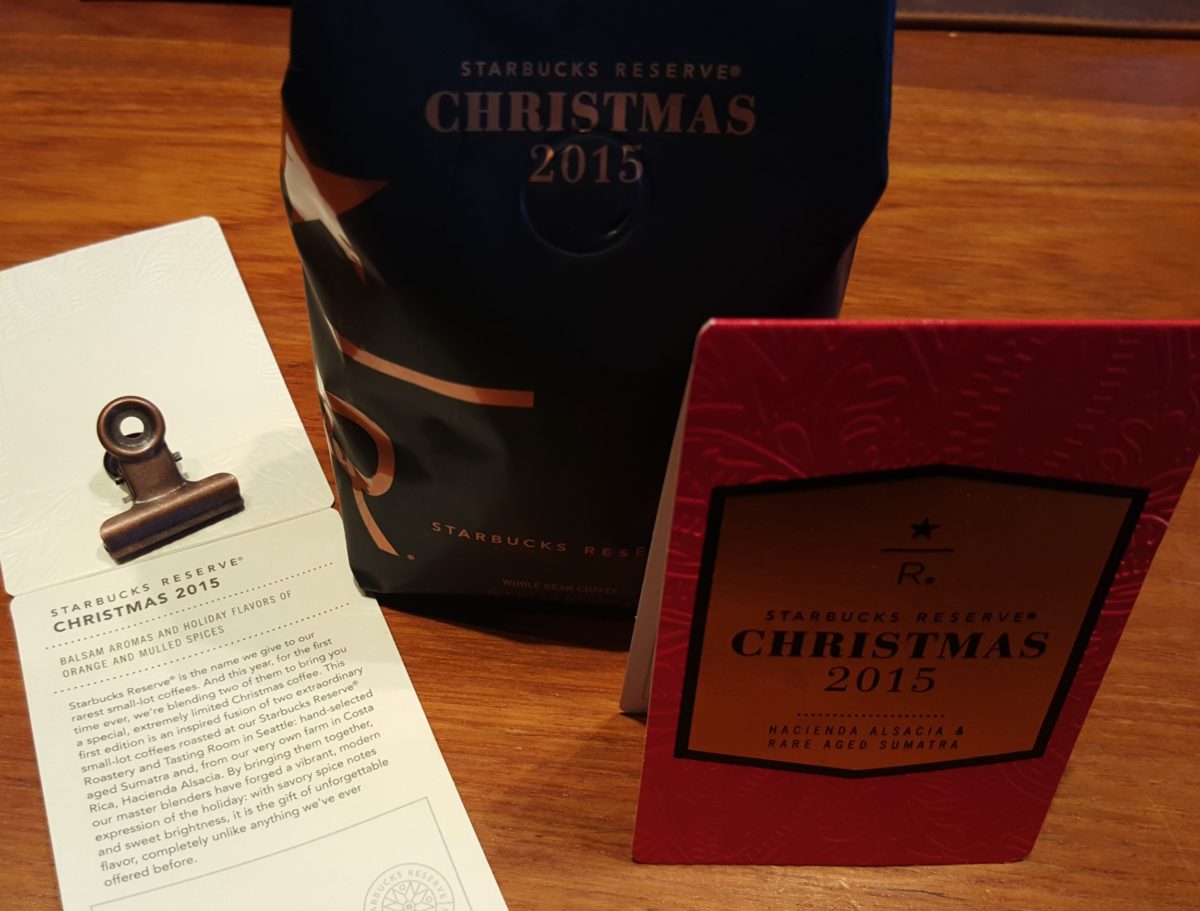 This is your chance to enter to win a bag of the all-new, super limited, Starbucks Reserve Christmas Blend. Please read ALL the rules carefully. I've had this blog for six years and I've actually never done a giveaway without at least a few people simply not following the rules. If your entry doesn't meet the rules, it won't be counted.
Starbucks Reserve Christmas Blend retails for $17.50 for the 8.8 ounce flavorlock bags.
How to enter:
Leave a comment on this blog.
You must be over age 18.
You may only enter one time – any non-entry comments will be removed.
You must post your comment before Thursday, November 26, 2015, at 8:00 AM, Pacific Standard Time.
Identify if you're a partner or a customer: I'm going to put all the entries into a hat (separated by customer versus partner) and pull them out. One bag of Reserve Christmas Blend will go to a partner. Another will go to a customer.
Please tell me if you're a new reader to this blog or if you've been following it for a while. (I'm just very curious. I started this website in 2009).
Please answer the question, "What does the phrase 'Coffee Journey' mean to me?'".
You may not write more than 70 words. (Please count carefully – all one letter words like "I" and "a" are words too. Symbols like an ampersand are not words.)
You must have an address in the United States, Canada, or the UK.
Please enter with a valid email address – over the years, I've experienced where winners don't reply to emails and are hard to get in touch with, if they've won. If you don't respond to my email within 15 days of me notifying you that you've won, you have forfeited your prize.
Winners are drawn at random. Your odds of winning depend upon how many people comment below. I think I've made this a little challenging and a short window of time to enter, so hopefully there won't be too many entries.
Please allow up to two weeks for me to ship the coffee to you.
I'll post the winner's name on Friday, November 27th, in the comments to this blog post.
Good luck!
Related posts