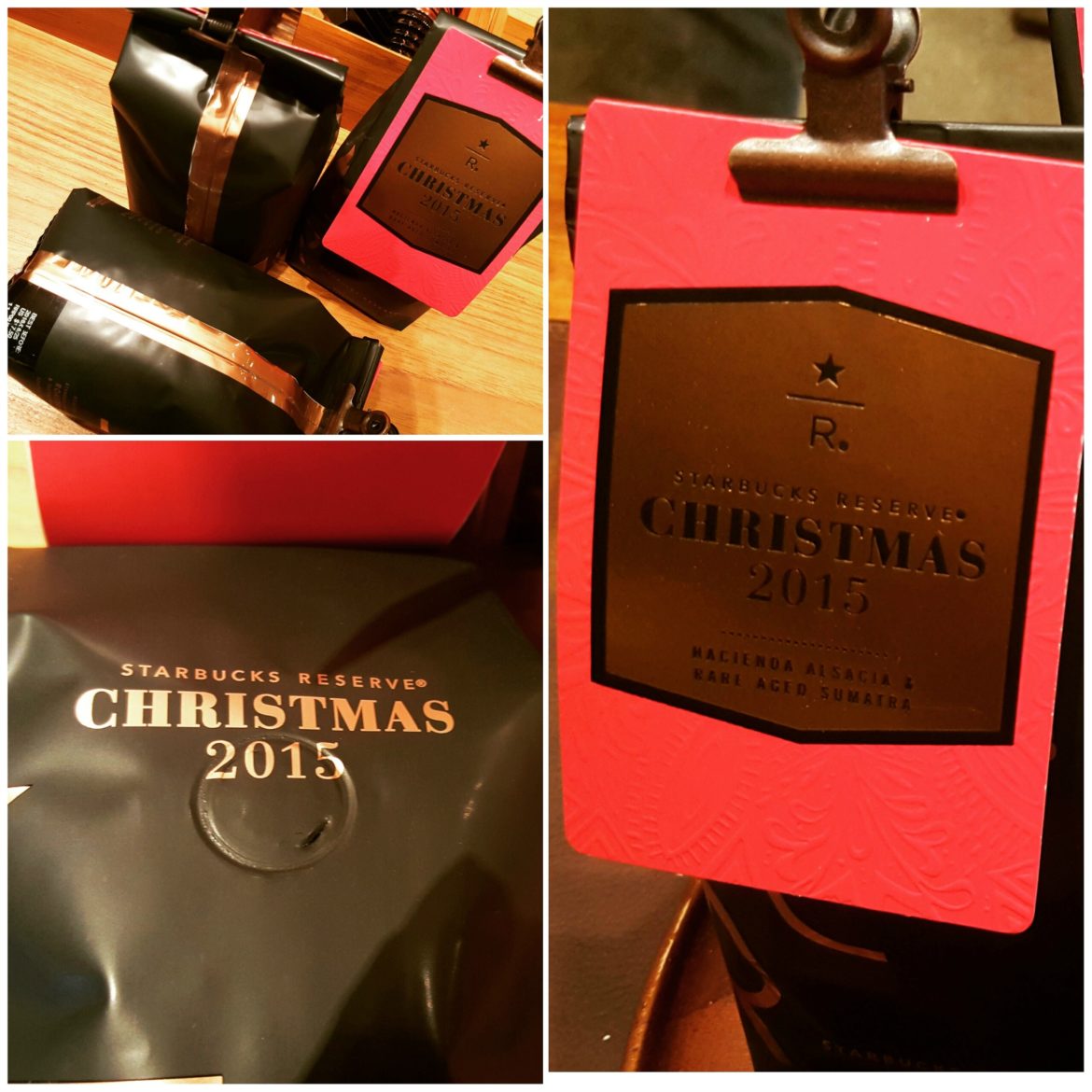 Starbucks Reserve Christmas Blend: Mark Your Calendars.
Melody, November 21, 2015
32
4 min

read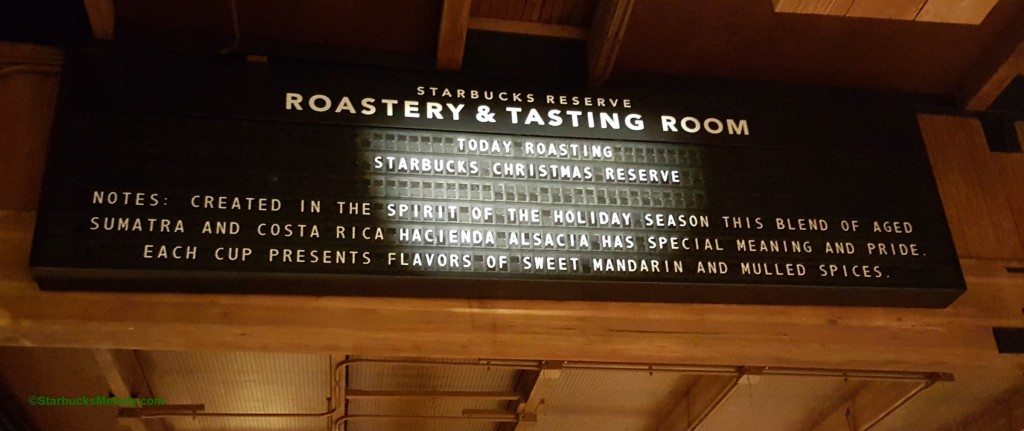 Starbucks will be offering their first Reserve® Christmas Blend this year. This is not the usual Christmas Blend that has been around since 1984, rather it's an all-new creation as a Reserve® coffee.
It's available now at the Starbucks Reserve Roastery and Tasting Room. (It was launched at the Roastery on November 12th, coinciding with the "Hand-picked at the Roastery" event.) You can order this coffee at the Roastery as a whole bean, hand scooped at the scoop bar, or select it in 8.8 ounce solid black flavorlock packaging, which is perfect if you think you might want to hang on to it for more than 15 days. You can also order it as a Clover-brewed coffee at the Roastery, which is how I've been enjoying it.
Starbucks Reserve Christmas Blend combines Aged Sumatra and Costa Rica Hacienda Alsacia coffees for beautiful sweet spice flavor notes. I've heard it said that the lot of Aged Sumatra used for the Reserve Christmas Blend is much smaller than the lot used for the core Christmas Blend, and so only a small quantity of Reserve Christmas Blend could be produced. The lot of Aged Sumatra used for the Reserve Christmas Blend was aged for five years. The card to accompany the Reserve Christmas Blend conjures up an image of a red-tonal snowflake.
You might be wondering how you can get the Starbucks Reserve Christmas Blend? That's a very good question. It'll be gone fast. In fact, since most stores are only getting one to two cases of it (that's 12 to 24 bags) you pretty much need to be prepared to run to Starbucks on December 7th, when it will be available more places than just the Seattle Reserve Roastery and Tasting Room.
Where to find it? That is the big question. The logical answer is to run to a Reserve® store near you. You can use the store locator on the Starbucks homepage to find one. There are roughly 1,400 Reserve® Starbucks locations in the United States.
I had a conversation with Laurel H. at Starbucks media relations who stated to me that the Reserve® Christmas Blend would be offered at 3,882 United States Starbucks stores in the United States. That's the 1,400 Reserve stores plus some normal core stores, for a grand total of 3,882. I was in disbelief. I challenged her on that number – it didn't make sense to me that this special coffee would go to a limited number of non-Reserve Starbucks. Every store-level partner whom I've spoken to scratched their heads and furrowed their brows when I tell them the 3,882 number. Media relations department representative Laurel H. was pretty insistent to me that she had given me the right number of stores. I'm still in doubt.
If you do find this exclusive and limited coffee at a non-Reserve Starbucks, please tell me. I want to know if it really was shipped to 3,882 stores. That number might make sense as the number of stores that received Holiday Blend this year?
Basically, if you want to buy a bag of this coffee you need to do one of two things: Run to a Starbucks on December 7, 2015, (preferably a Reserve store) or if you can, visit the Seattle Reserve Roastery and Tasting Room. I predict this is going to be almost a one-day coffee offering.
You will enjoy this all-new coffee offering. It's incredible. Starbucks describes it as a flavor of "sweet mandarin and mulled spices, a cup that tastes like Christmas."
Edit on November 28, 2015:
I want to add two things. I've gotten questions on these 2 things a couple of times:
Have I tried this coffee? Yes. I like it a lot. I've gotten it from the Roastery on many occasions. It's a lighter mouth feel than Christmas Blend but still has the noticeable spice element to it – which I like.
Is this the same coffee as the Starbucks Christmas Blend traditionally sold in Starbucks everywhere? The answer is no. This is a different blend of beans. And it's a different roast profile. Different beans plus lighter roast profile, will add up to its own unique coffee. I can imagine it would be interesting (and a great experience for coffee masters) to try this side by side with this year's traditional Christmas Blend. Each is its own unique coffee.
This is not available as a partner mark out.
Related posts