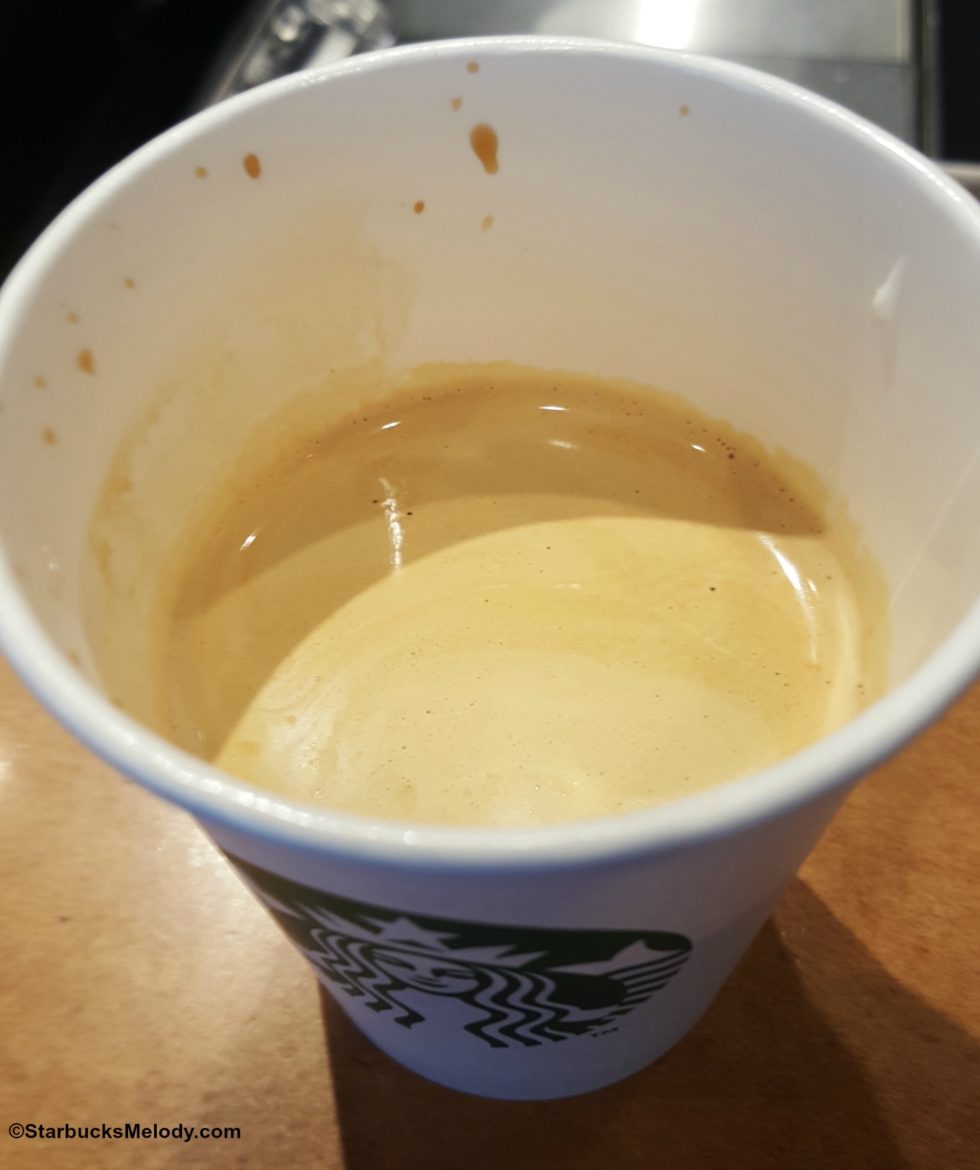 Spotlight on the Starbucks Undertow.
Melody, February 10, 2016
1
1 min

read
About one week ago, I talked about the Undertow at the Roastery, mentioning that you can order it at Starbucks too. Not long after my article on the Undertow, a few other people were talking about this drink. There was Delish.com article called, "What you need to know about Starbucks' newest (and most exclusive) drink." Consumerist.com went on a "Secret Menu Adventure," and followed that up with "Readers Share Secrets of the Undertow." Eater.com made mention of the "Starbucks New Secret Drink" here.
This tiny sized drink had made it big. It's a thing. The Undertow. Much to my surprise though, it turns out that it's also called the "John Wayne" in many locations.
Here's a close up look at the Undertow (which, by now, needs a button on the Starbucks registers!)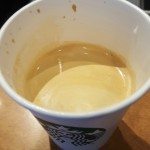 Jason, at the 4th and Union Starbucks, helped me understand a little better how to make a great Undertow. (By the way, special shout out to the Seattle retail core Starbucks who always are so helpful in my many little quests and adventures related to this website.)
Jason recommends the Undertow with toffee nut syrup. I tried it and loved it! Espresso and toffee nut go great together!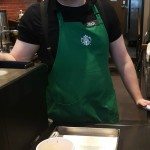 Even more fun, Jason shows you how to make an Undertow, making sure that the shot are poured over the top, and float atop the drink:
From social media comments, I got the impression that this is a partner-favorite drink. So now it's your turn. Have you ever ordered an Undertow at Starbucks?
Related posts