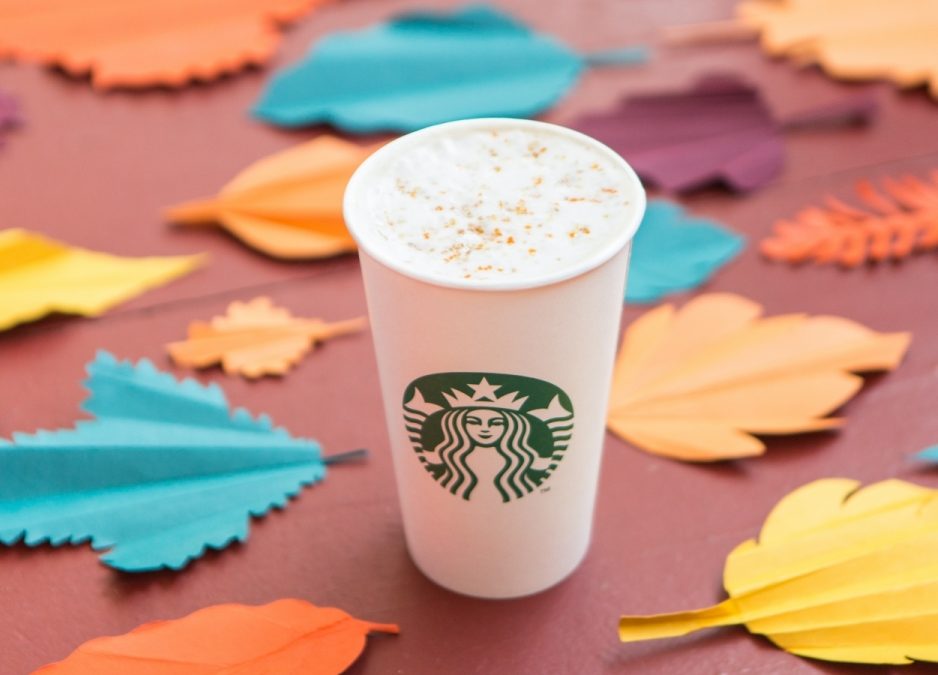 On September 22, 2017, Starbucks launched an all-new fall beverage: The Maple Pecan Latte. Starbucks describes it as follows:
"The Starbucks Maple Pecan Latte is a warming blend of signature espresso and steamed milk combined with notes of maple syrup and pecan, and finished with a colorful autumn topping."
You can still find this in stores now! It's a seasonal drink so it won't be around much longer. In November, as we do every year, we will see the return of winter beverages, and this new drink will be phased out. Some customers will find a new favorite with the Maple Pecan Latte. It's not quite as sweet tasting as some past drinks, and I get a lot of the brown sugar notes. In November, look for the return of holiday drinks, including the classic the Eggnog Latte, which has been offered at Starbucks every year since 1986.
You might be wondering what I think of this drink? It's not my favorite. It's a little ironic that I have this huge blog about Starbucks but I have really drifted away from sugary drinks. I remember a time in about 2005 – 2006 when I thought the Mocha Malt Frappuccino was the bee's knees. Slowly, over the years I've really cut back on drinking anything milky or syrupy. I live near the Roastery and truthfully, I like coffee. I really do like coffee. I'm drinking a pour over of Fall Blend as I write this. The new Tanzania Mount Meru makes me so happy. It smells like berries found a coffee tree. You can follow all the latest Reserve coffee offerings (and keep track of your Reserve tasting card collection) by subscribing to DiscoverStarbucksReserve.com.
None of the above is to say that * you * won't love the Maple Pecan Latte. There's something for everybody at Starbucks.
(Some of the images below come from the Starbucks newsroom or are screen captures from Starbucks.com)
Related posts