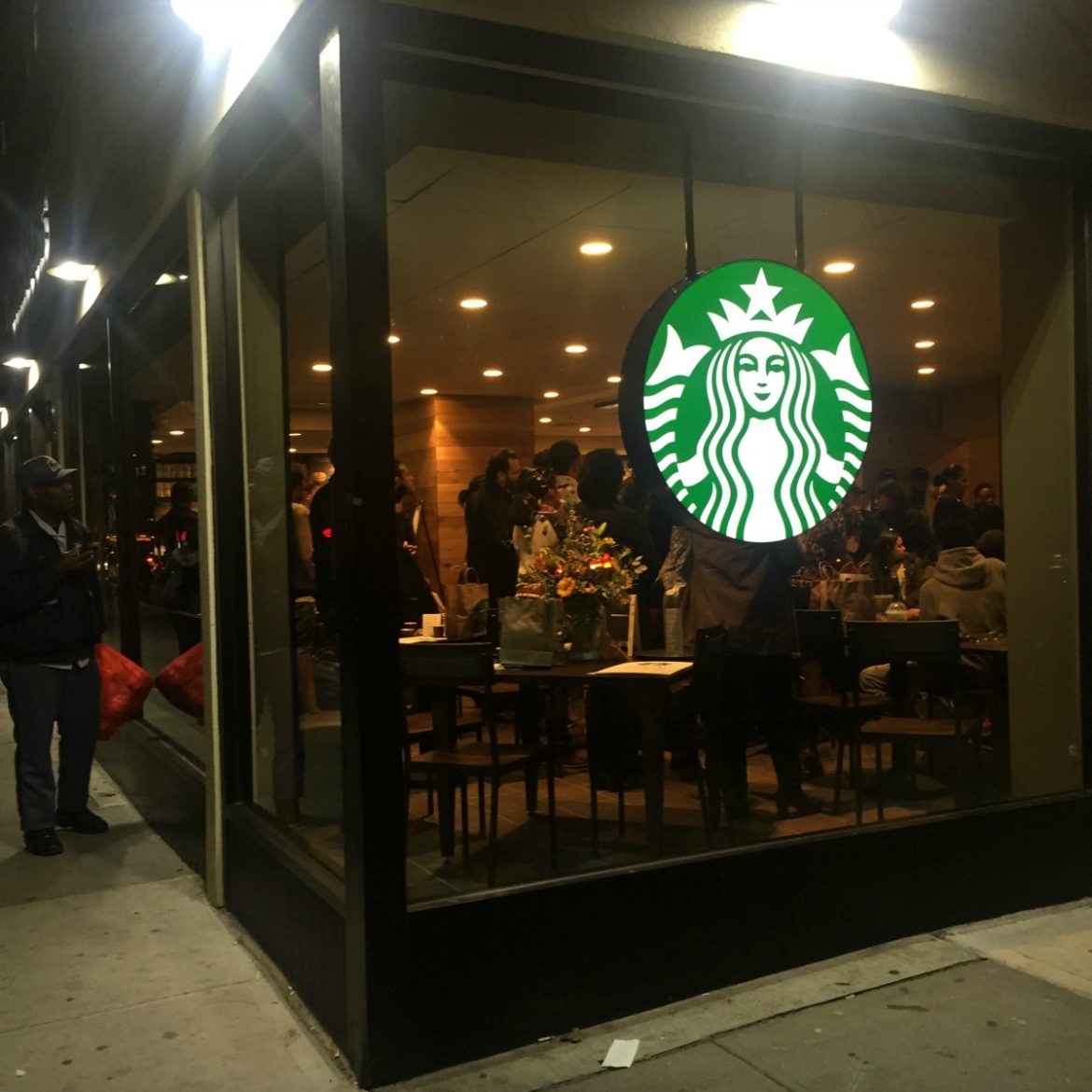 Today* is the grand opening of a new Starbucks, the first of its kind, designed to support diverse, under-represented local low income communities. The new Starbucks is in Queens, New York. Here's the address:
Starbucks
8900 Sutphin Boulevard
Queens, New York 11435
In addition to creating jobs, serving as a community gathering place, and delivering a fantastic retail experience in the community, this store will be the first to offer a dedicated onsite training space where local youth can sign up for retail skills training courses provided in partnership by two local nonprofits.
The two non-profits partnered with the new Queens Starbucks are Queens Community House and the YMCA's Y  Roads Jamaica Center Program.
You may recall that last year, Starbucks announced the coming of 15 new stores into non-affluent neighborhoods. The Jamaica, Queens store will serve as the model for similar stores underway in Ferguson, MO, Chicago's Englewood neighborhood, Phoenix's Camelback Rd., Milwaukee, and ten other communities across the country.
I've got a few pictures to share with you. The first three are courtesy of Starbucks media relations team. Thank you for the photos Starbucks:
 Much to my surprise, one of my regular readers was inside the opening festivities! Here are a few reader-submitted photos:
If you get the chance to visit this new store, let me know what you think! What do you think of the plan to open these stores in lower income neighborhoods?
*The true grand opening is Tuesday, March 8, 2016. Today, March 7th, was a friends and family event. The store will be open to customers tomorrow morning.
Related posts