The Gorgeous & New Bainbridge Island Starbucks
Melody, September 8, 2014
16
1 min

read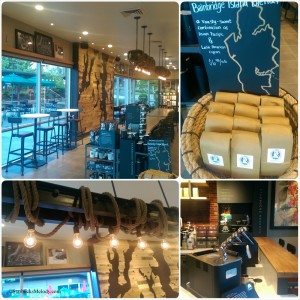 Bainbridge Island now has its first company-operated Starbucks. The grand opening was Friday, September 5, 2014. This is truly an incredible store. There are large community tables made with wood reclaimed from Bainbridge Island. There's a fireplace with comfy seating. The store offers one-of-a-kind for-here ware designed just for this store. You can get a latte with a shot of "Bainbridge Island Blend" coffee.
Look at the fabulous for-here mugs with an image of Commodore William Bainbridge on it: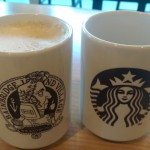 Right now, these mugs are just used as for-here ware, but my understanding is that eventually they'll be for sale.
You can order Clover-brewed Reserve coffee and Starbucks barista Jocelyn will give it to you while making adorable faces at the same time!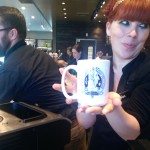 Bainbridge Island Blend, exclusive to this store, is available in half-pound bags or as a shot of espresso for your latte: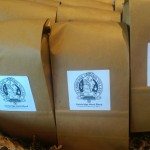 Take a look at how beautiful this store is!
The Bainbridge Island Starbucks is located at 323 High School Road NE, on Bainbridge Island, Washington. The phone number is 206 – 842 – 5463.
The official grand opening celebration day is Saturday the 13th from 8:00 AM to about 2:00 PM. I'm not totally sure what the festivities will include, but I'll be there in the morning. Hope to see you there!
Hope you enjoy your visit to this store!
In the past, I've mentioned things you must do when visiting Seattle. This is one of them. A list of Starbucks in Seattle vacation ideas is here.
Related posts