Showing off a new Clover Starbucks at 2095 Golden Center
Melody, August 4, 2010
33
3 min

read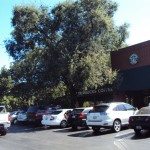 Some of my readers might recall a previous blog post I had where I talked about Starbucks Clover store locations.  Only a small percentage of Starbucks have the Clover brewer, and these very small number of stores receive special "small batch" coffees to go with their special equipment.  Starbucks is definitely working on expanding the number of stores with the Clover brewer, and these "small batch" coffees.  Even my blog post from within the past month is now a little out of date.  I have heard that there are Clovers now in New Jersey, and Savannah, Georgia and they are not reflected on the list.
In this blog's comments in a previous blog article, a reader said that Gold River, California had just launched a Clover.  I decided I would go visit.  The address to this store is as follows:
2095 Golden Center, #10
Gold River, California 95670
(916) 853 9728
Since I was traveling so far, I decided to let them know I was coming.  I should let my readers know that there was nothing about this visit that was a surprise.  The District Manager greeted me at the store, and we chatted as I had breakfast (Perfect Oatmeal) and a Vivanno.  I took a large number of photos for the store, since it is so beautiful.  My journey to Gold River was to experience the Clover brewer newly-launched at this site, so I didn't leave without ordering a Clover cup of coffee.  I ordered a tall Sumatra, and much to my surprise, the District Manager offered to let me make it. This was so much fun! The Clover genuinely has a ton of theater to it.  There are a lot of steps, and in many ways, since there is some craft to making a cup of coffee, it reminds me of the old days of having manual espresso machines.  There really is something special about watching a barista make a drink, just for you, by hand.
On the topic of theater in a Starbucks, I want to call attention to a previous blog post called Deconstructing the Starbucks Experience.  That post has never really been an abutment of this blog, however the ideas in it are still important to me, and I think it makes for good reading.  Here is the link one more time:
Deconstructing the Starbucks Experience into Three Pieces
A barista in a white shirt walked me through making my Clover cup of coffee.  I weighed out 40 grams of coffee for my tall cup of coffee.  We ground the coffee, and poured it into the bowl-like area on the Clover, and then mixed the grounds with hot water.  In just a minute or so, freshly brewed coffee was ready.  At the end, the coffee grounds (now called a 'puck' by many baristas) get scraped away and the Clover wiped down.  It was a perfect cup of Sumatra.
I owe a huge thanks to the barista in the white shirt for patiently walking me through making my own drink.  Unfortunately, I can't remember her name, which is driving me nuts.
A picture is worth a 1000 words, and so below are a few photos from this store, showing off its beauty, and a couple of pictures of me (don't laugh please – goofy pics warning!!!!) at the Clover.
Thank you to Gold River, California for hosting my visit, and making me feel like a VIP while I was there!
Related posts