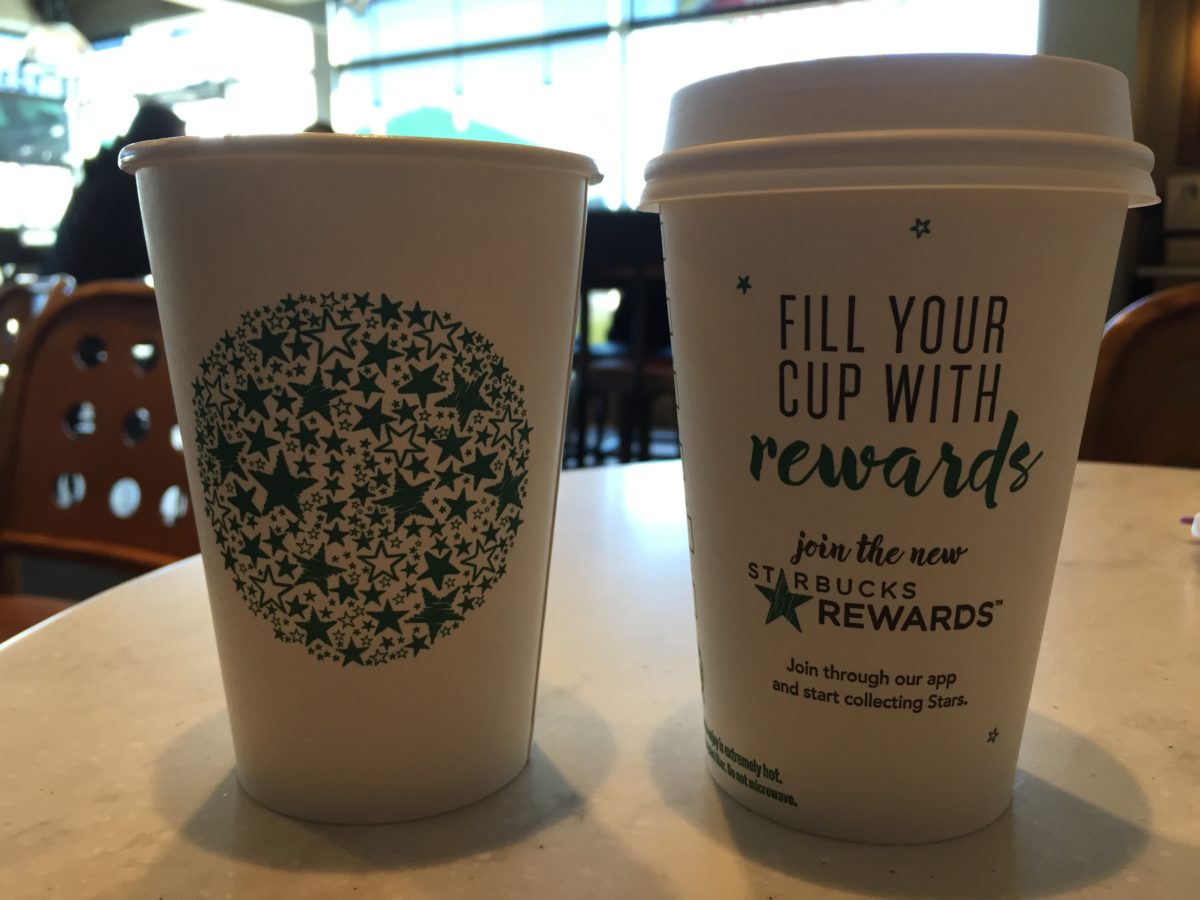 The new Starbucks Rewards program is almost here, starting on April 12th. I can't wait. I will definitely be earning more stars than before. A Colorado reader used the Submit a Pic form and sent in this pic of new paper cups. My understanding is that the cups are to be used beginning on April 12th, or earlier as a store runs out of cups and replenishes its cup supply. The Colorado reader mentioned that she ordered an Earl Grey tea, and it was double cupped, giving her this perfect pic when she pulled the two cups apart: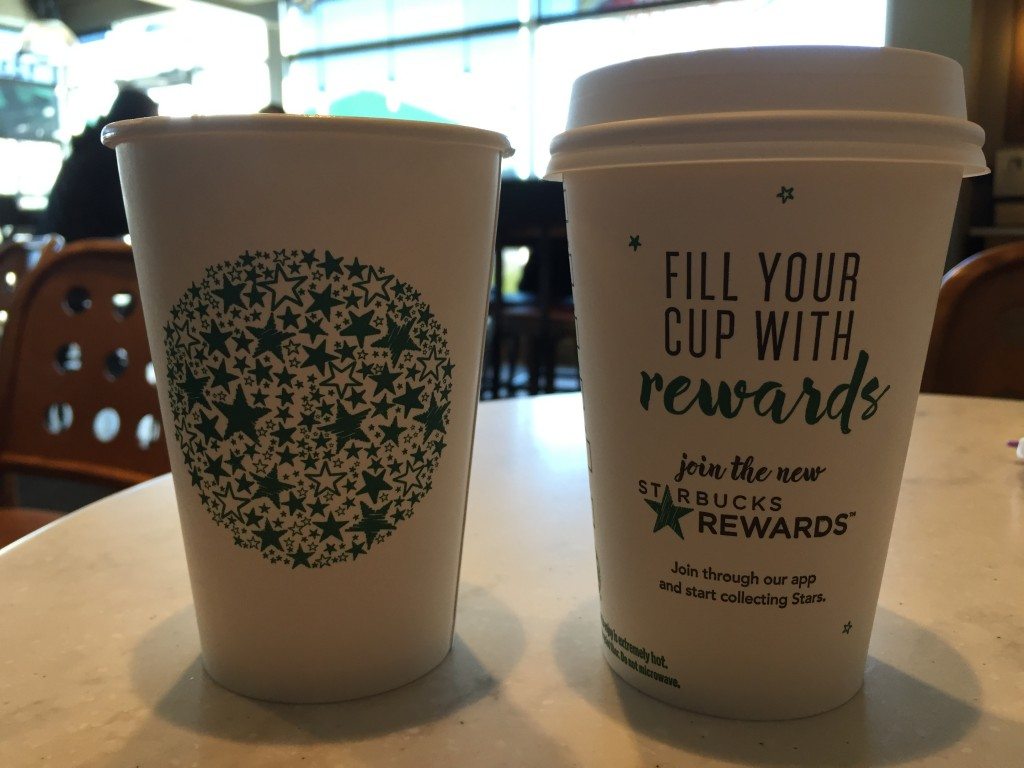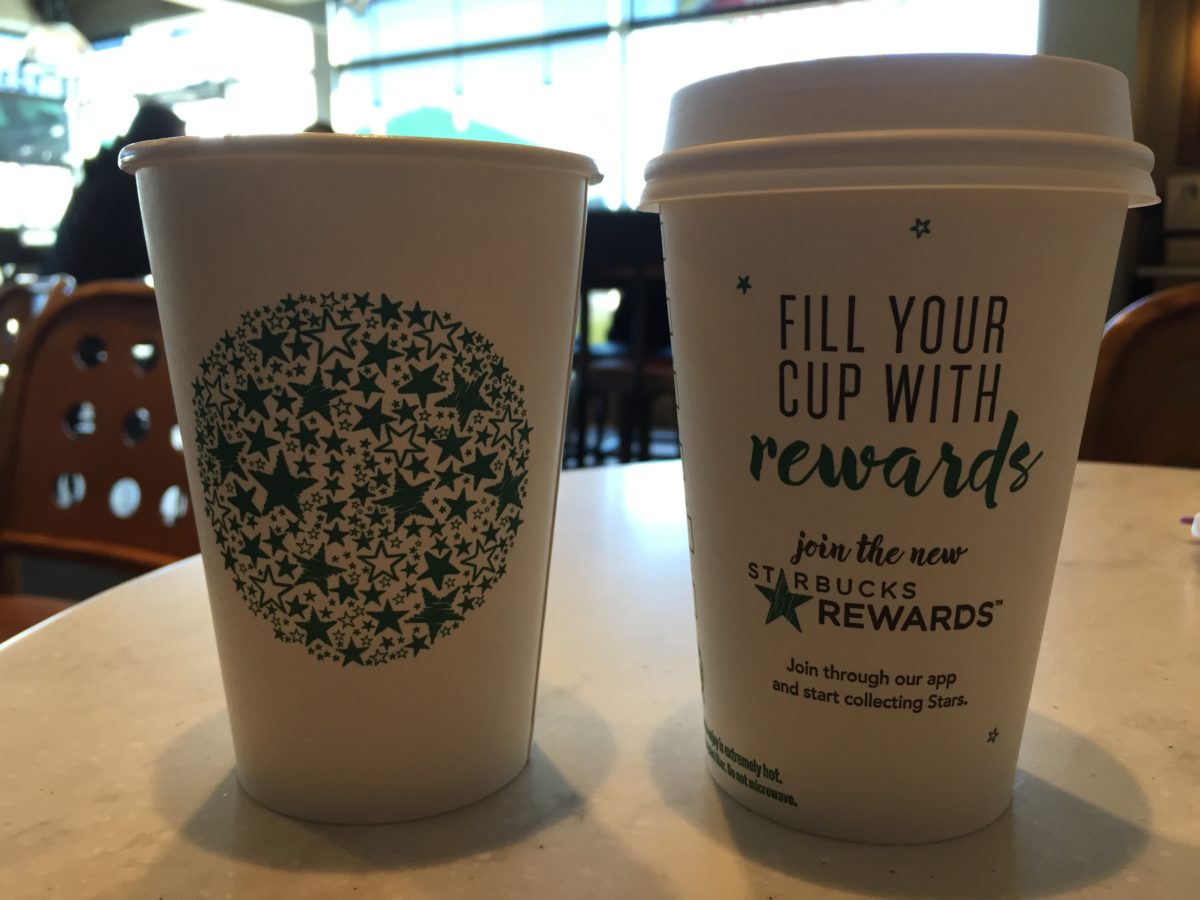 I love the new cups! They're cute! I'd like to have that as a reusable cup!
Have you gotten your Fill Your Cup With Rewards cup yet?
If you haven't joined the new Starbucks Rewards, click here for more information and to join.
Related posts