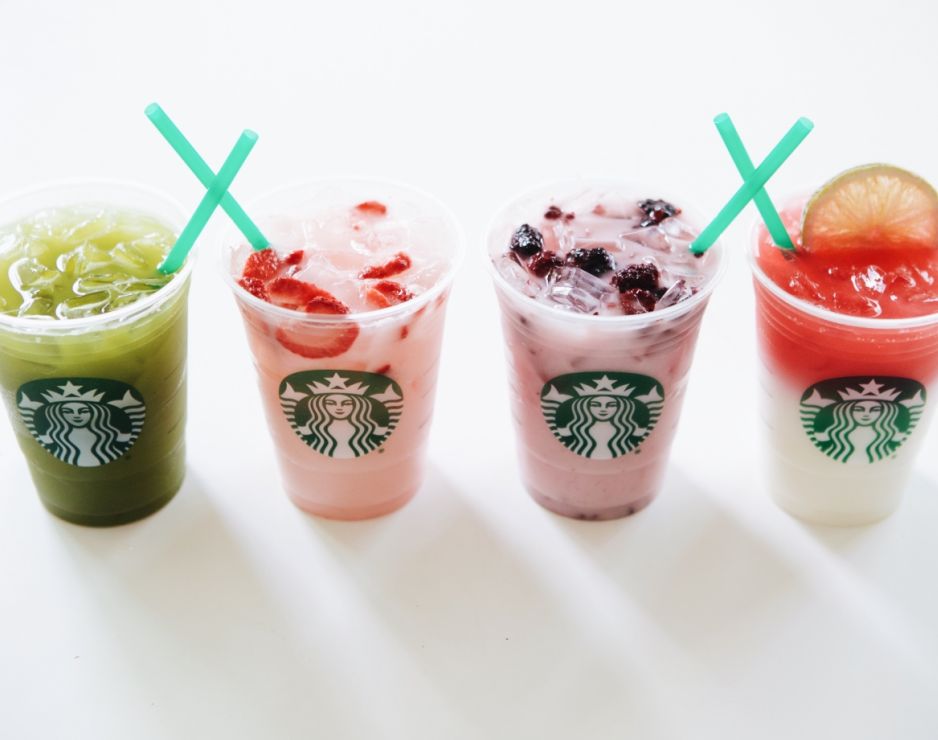 Starbucks will soon be donating 25 cents per drink sold to Lady Gaga's Born This Way Foundation. Starting on June 13, 2017 through Monday June 19, 2017, Starbucks will donate 25 cents each time you order one of four colorful beverages! These are the "Cups of Kindness" drinks – Four drinks in a rainbow of colors, handpicked by Lady Gaga to support her foundation:
Matcha Lemonade:  This vibrant green drink is made with finely ground Teavana® matcha green tea, combined with crisp lemonade then shaken with ice to create a refreshingly sweet, delicious drink.
Violet Drink: The sweet blackberries and tart hibiscus of Very Berry Hibiscus Starbucks Refreshers™ Beverage swirl together with creamy coconutmilk and ice, creating a refreshing (and violet-hued) sip.
Ombré Pink Drink: A refreshing beverage that combines light, fruity Cool Lime Starbucks Refreshers™ Beverage with cool, creamy coconutmilk and a splash of Teavana® Shaken Iced Passion Tango™ Tea and a lime wheel, for a bright burst of hibiscus notes.
Pink Drink: A light and refreshing beverage that features the sweet strawberry flavors of Strawberry Acai Refreshers with accents of passion fruit and acai combined with coconutmilk, and topped with a scoop of strawberries. Included in Cups of Kindness collection in United States only.
The Pink Drink and Ombre Pink Drink are favorites that readers may already be familiar with. The Pink Drink is a permanent part of the menu after it became a viral sensation, following its earliest appearance  in media here.
Starbucks promises a minimum donation of at least $250,000 to the Born This Way Foundation. According to the Starbucks newsroom, Lady Gaga adores these 4 drinks, especially the Matcha Lemonade: "I adore the entire collection and I instantly fell in love with the Matcha Lemonade."
It really is a rainbow of iced goodness: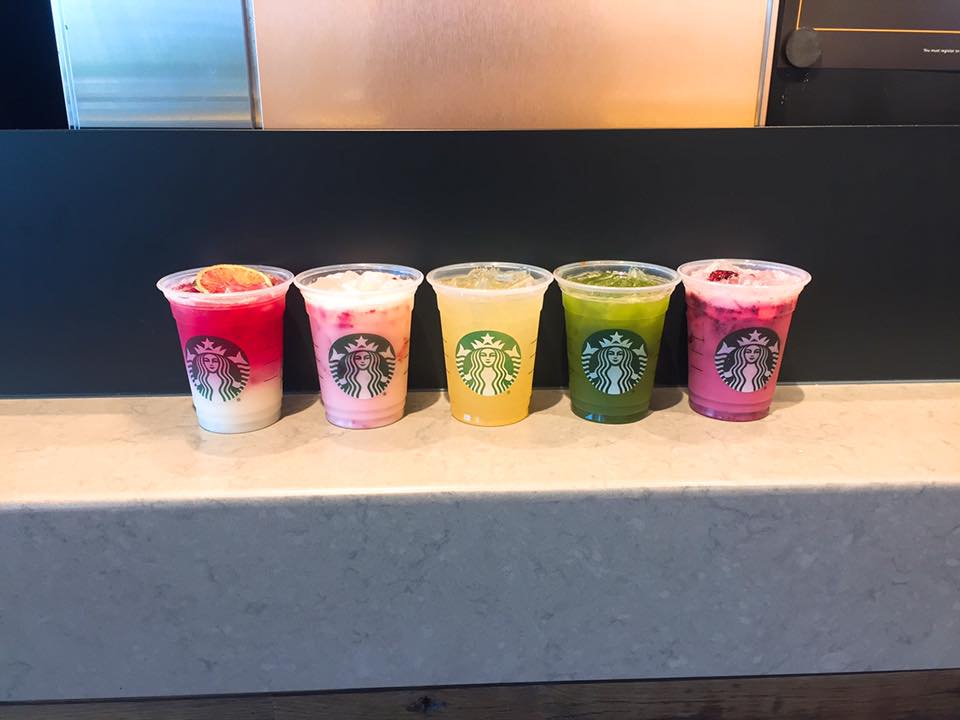 From left to right: The Ombre Pink Drink, The Pink Drink, Mango Lemonade, Matcha Lemonade and the NEW Violet Drinks.
Please note: The Mango Lemonade is NOT part of the "Cups of Kindness" promo but it is an excellent summer drink to cool down with and it's a vivid iced drink that brings sunshine and color to the group!
Here's another look at the 4 Cups of Kindness beverages: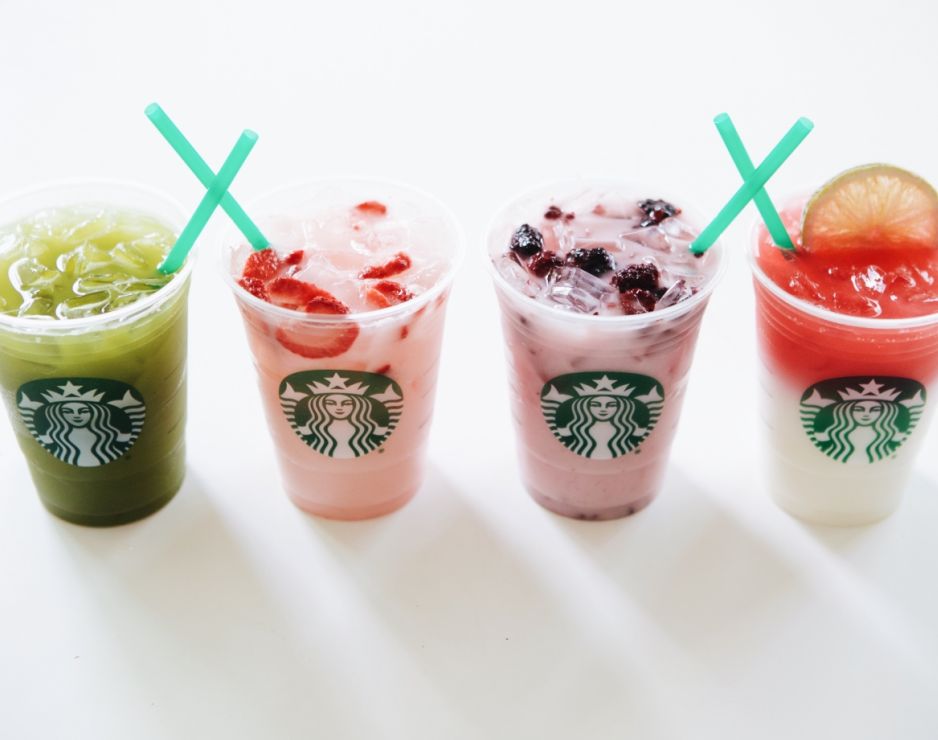 The photo with the 5 rainbow beverages is courtesy of themodernbarista.com.
The photo with the 4 Cups of Kindness beverages is courtesy of the Starbucks Newsroom.
Related posts