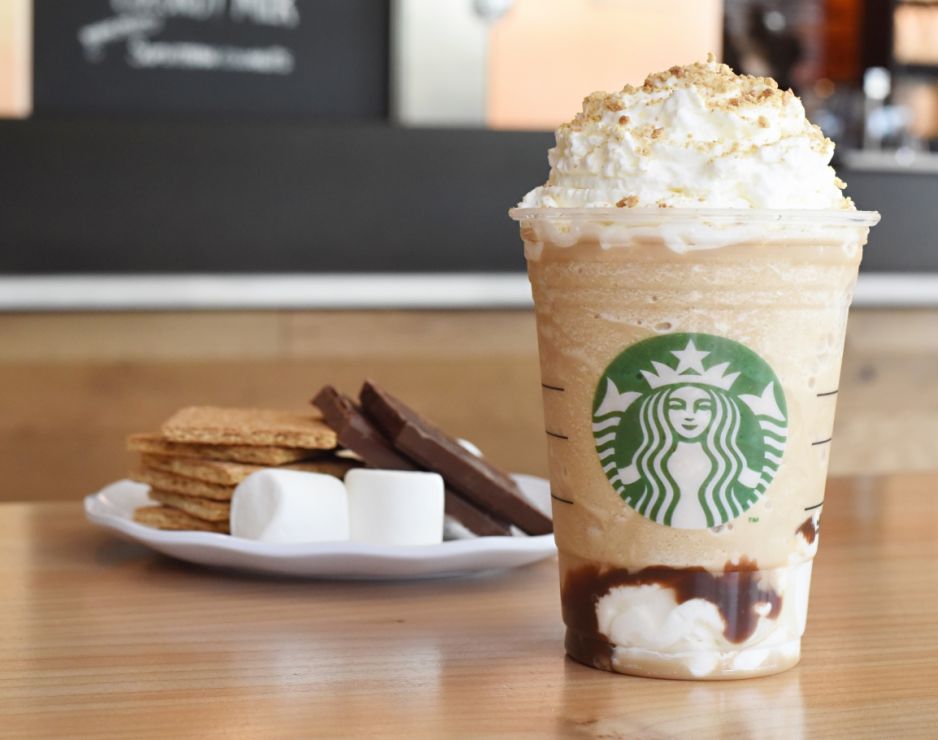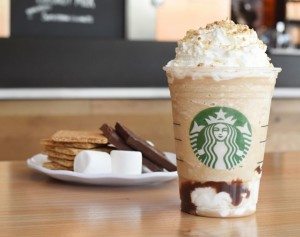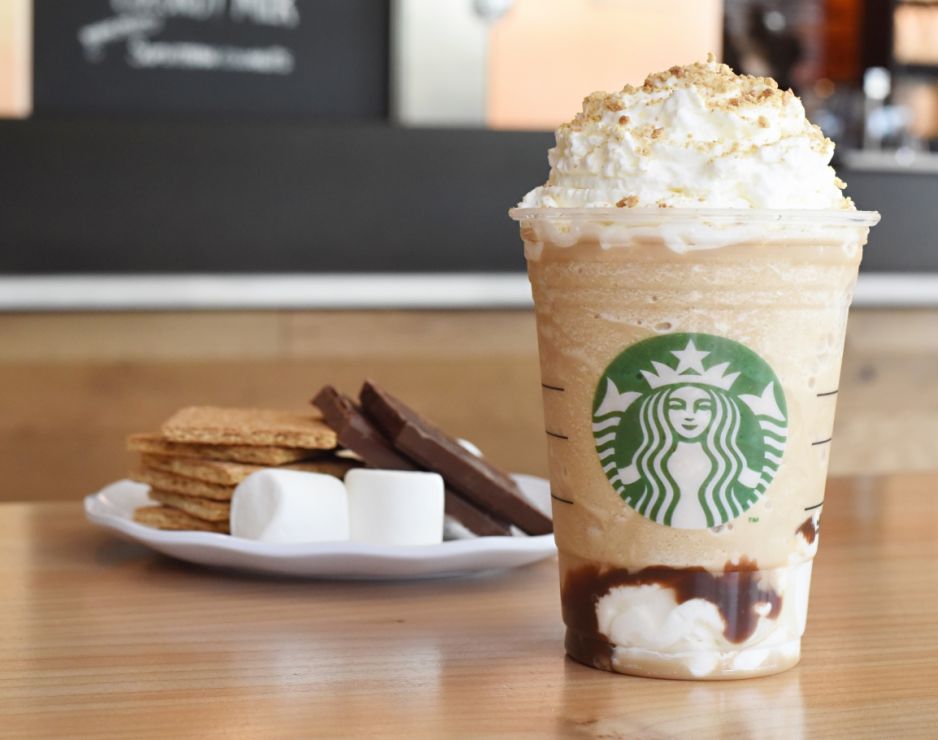 Starting tomorrow, April 23, 2016, the S'mores Frappucccino makes its official return, everywhere in Starbucks stores in Canada and the United States!
This was an incredibly popular Frappuccino last year, and by popular demand, it IS back! I admit that I had a weak spot for the awesome milk chocolate sauce used in this drink!
I got the official word from Starbucks media relations this afternoon. Erin S. wanted to make sure that I knew that "starting tomorrow S'mores Frappuccino is back". It is official.
The S'mores Frappuccino stirs memories of making s'mores around a campfire with marshmallow-infused whipped cream and milk chocolate sauce along with a creamy blend of coffee, milk and ice. It is finished off with marshmallow-infused whipped cream and a graham cracker crumble.
Starbucks Rewards members (who are at the Gold level), go enjoy a S'mores Frappuccino after 2:00 PM tomorrow the 23rd, and you'll earn double stars!
Enjoy!
Related posts