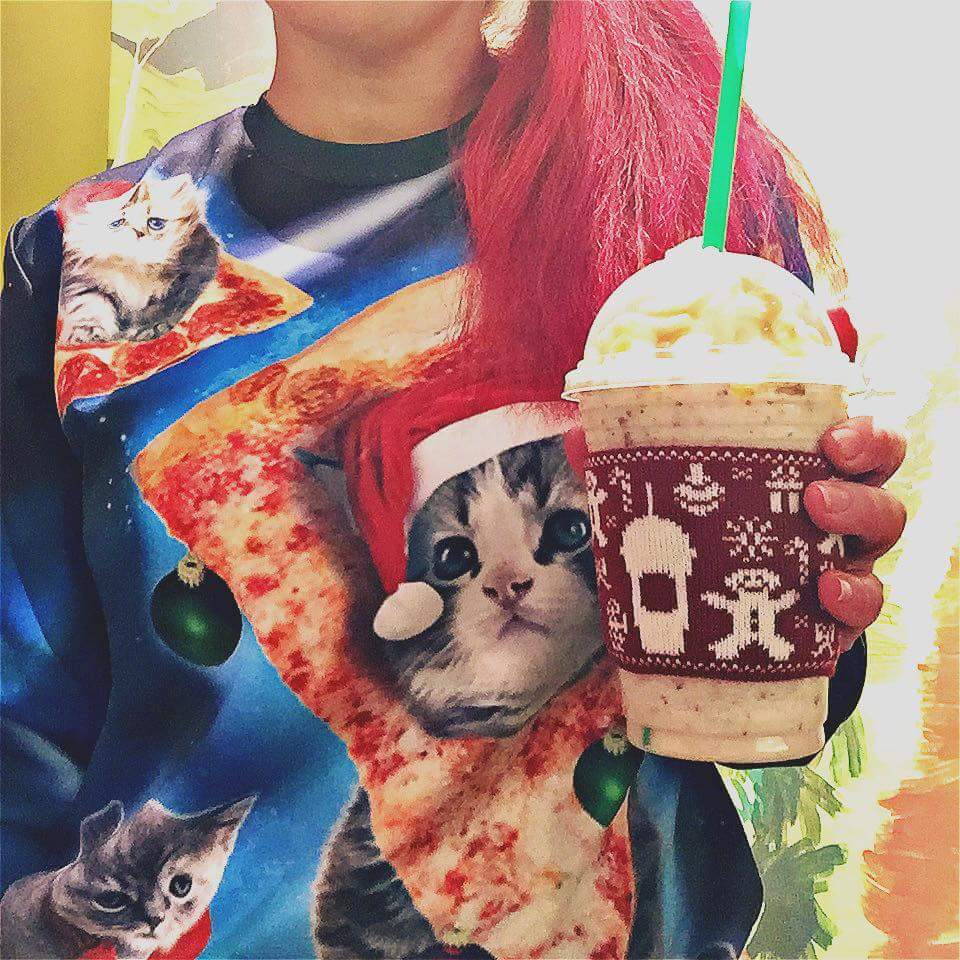 Get the Fruitcake Frappuccino Dec. 15th – 18th!
Melody, December 15, 2016
4
1 min

read
Starbucks' latest Frappuccino idea is meant squarely for this time of the year: You might be thinking about presents, holiday baking, ugly Christmas sweaters, and a distant aunt's famous fruitcake.  Now Starbucks gives you the Fruitcake Frappuccino: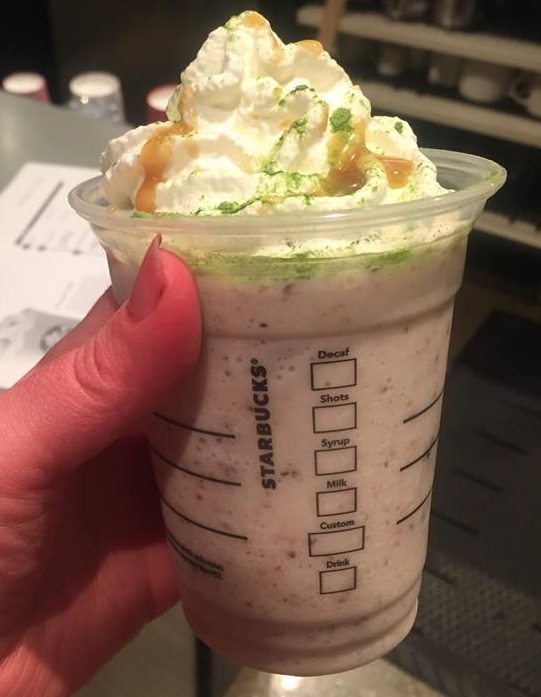 This new creation is a creme-based Frappuccino. That means there's no coffee in it. It's not shown here, but written in the "Drink" box (the bottom box), will be the word "Cheer." This is a hazelnut Frappuccino, with added cinnamon powder, dried fruit (mostly raisins), and topped with whipped cream with an ornate design of  caramel dots and matcha.
You'll find the Fruitcake Frappuccino in the United States and Canada Starbucks locations December 15th – 18th.
Starbucks Rewards members can receive an ugly sweater cozy (a drink cozy) as a gift with the purchase of a Fruitcake Frappuccino, starting on Dec. 15, while supplies last.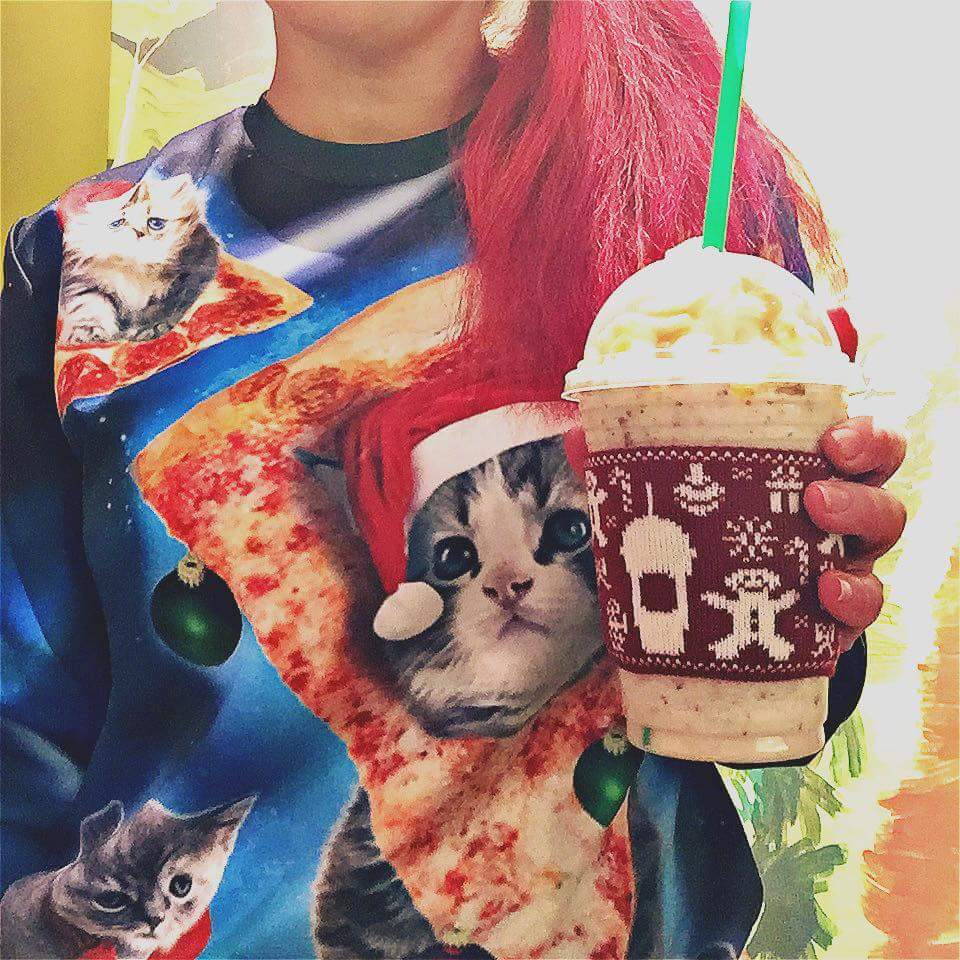 Related posts