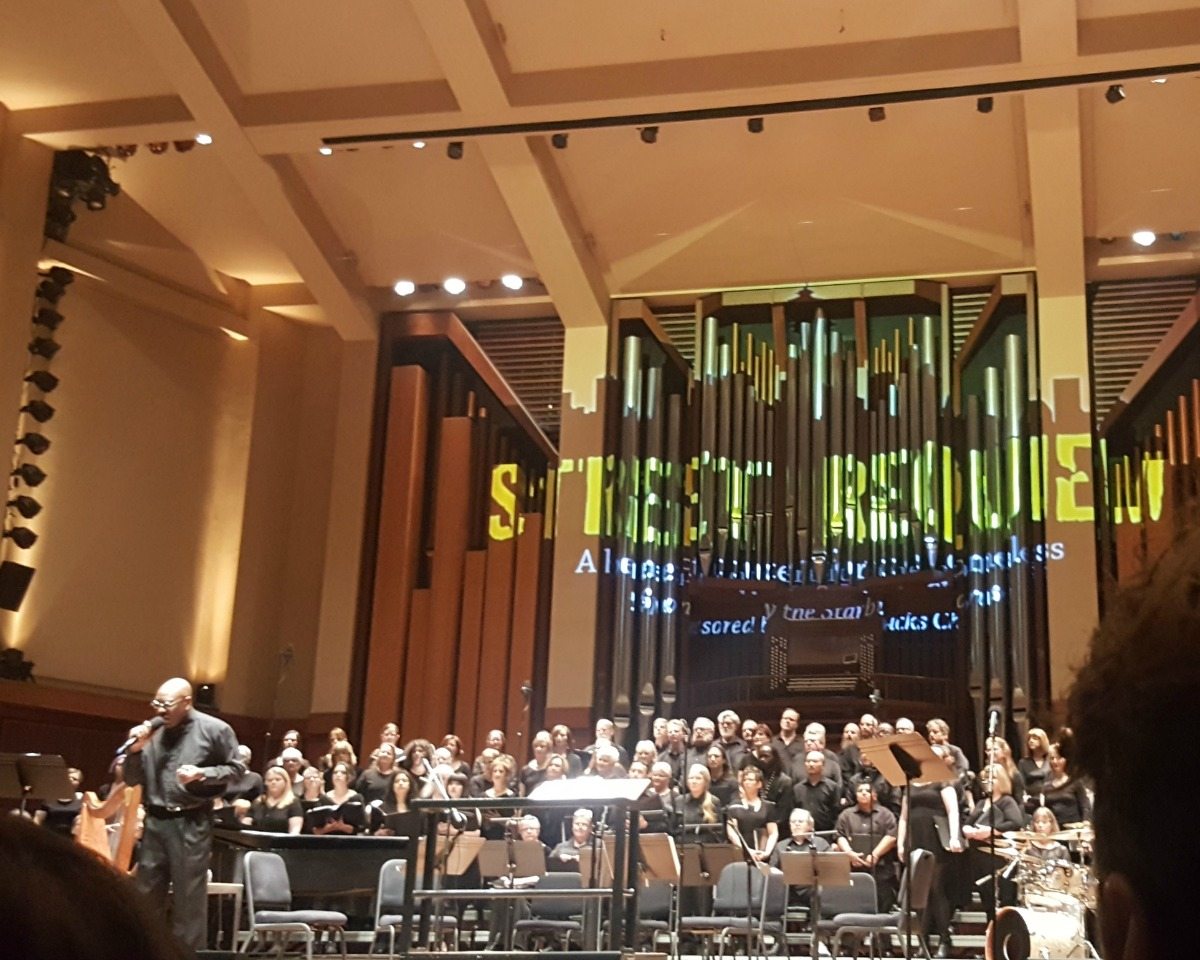 Starbucks Chorus: Just Say Hello to Wonderful Music
Melody, May 2, 2016
1
2 min

read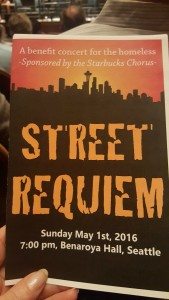 Yesterday (May 1, 2016), the Starbucks Chorus performed a benefit concert at Benaroya Hall. It was phenomenal. Two friends and I were there and we all loved it. The performance was Street Requiem and nearly all of the ticket sales benefited these organizations:
Seattle is in a crisis with the number of people sleeping outside, on concrete. The theme of the concert was 'Just say hello.' It started with presentations from a native speaker, an native American song, and presentations from women are hold a constant vigil for those who have died outside, while homeless. In this city, there's an organization called Fallen Leaves. If you're in Seattle and come across leaves embedded in the sidewalk with names and dates on them, those are in memory of people who died while homeless. We also heard stories of young girl who gave Girl Scout cookies to the poor and hungry and more.
During the presentations, focusing on the reality of homelessness, I got a little teary-eyed!
The music was phenomenal. It was so moving.
If you're a Starbucks partner, what a beautiful way you can bring the Starbucks Mission Statement to life. Sing for good causes. The Starbucks Chorus has a legacy of raising money for Seattle non-profits. Every year, the all-volunteer chorus sings to raise money for the Pike Place Market Foundation. If you're a partner in Seattle, this is a fabulous opportunity to inspire and nurture the human spirit through music! The Starbucks Chorus is led by James Hing.
Here are a few pictures from last night. I apologize for the very poor quality. I was trying to get a few photos while looking through those in front of me. I cropped them heavily so that you're not totally seeing the back of the person's head who sat in front of me: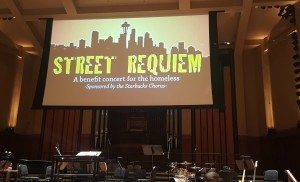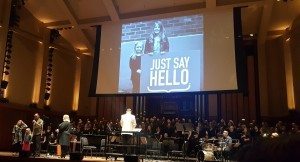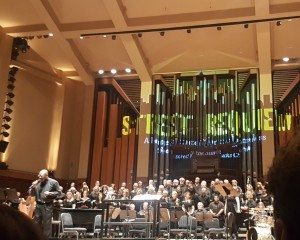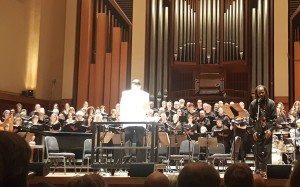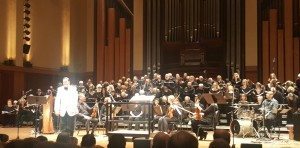 I tried to use my phone to capture some of the music. Again, I apologize for the poor quality. These are just snippets of the concert. The featured Starbucks Chorus soloists had stunning voices! You can get a taste of how beautiful the concert was:
Thank you Starbucks Chorus for a beautiful evening filled with song and warmth! And especially a huge thank you to helping our city's great non-profits. As part of my career, I often have conversations with people who use the Downtown Emergency Service Center as well as their case managers. The work they do is dedicated. They don't give up on their clients. We are all human.
Related posts