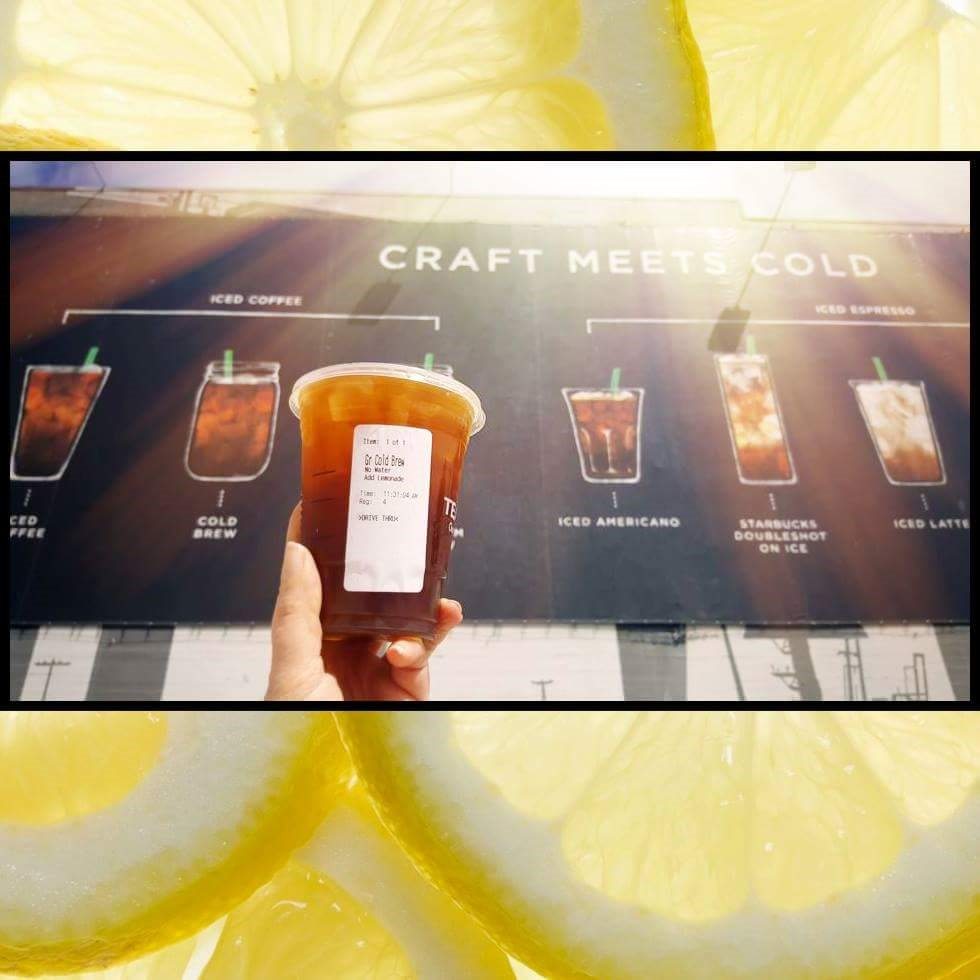 You might have no idea how wonderfully cold coffee and lemonade go together.
In January this year, I introduced you to the Coffee Shandy:
Iced Willow Blend and Lemonade
I still recommend the Coffee Shandy. If you are at a Reserve Starbucks location, you should be able to order Iced Willow from the Clover coffee brewer and then ask that your drink be half Iced Willow and half lemonade. Refreshing!
Here's a new (and even better) twist on the above Coffee Shandy.  The Cold Brew Lemonade:
Order your cold brew coffee at Starbucks like this: "[Insert size here] Cold Brew no water, substitute lemonade." This is so great. Your cold brew will suddenly have a fun sweetness and tang to it. It is delicious. You've just created the Cold Brew Shandy, which is the logical next step after the Iced Willow Coffee Shandy.
Here's what your cold brew looks like with lemonade instead of water: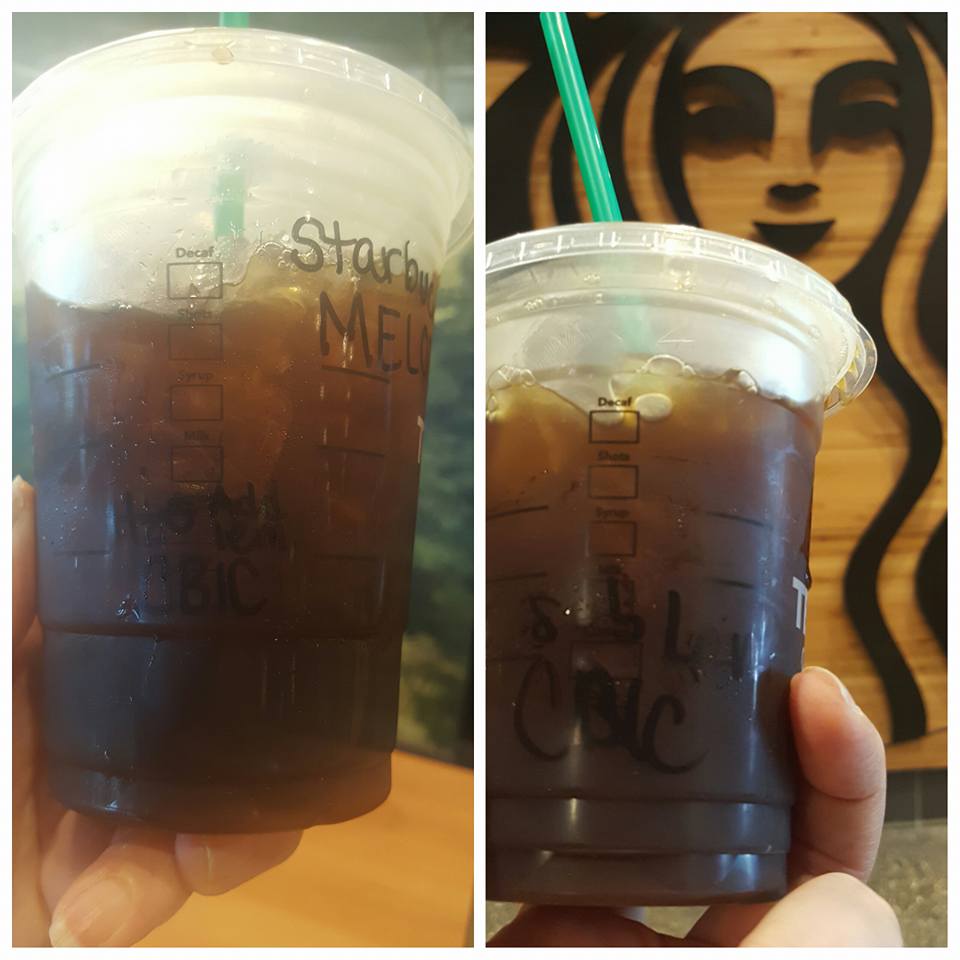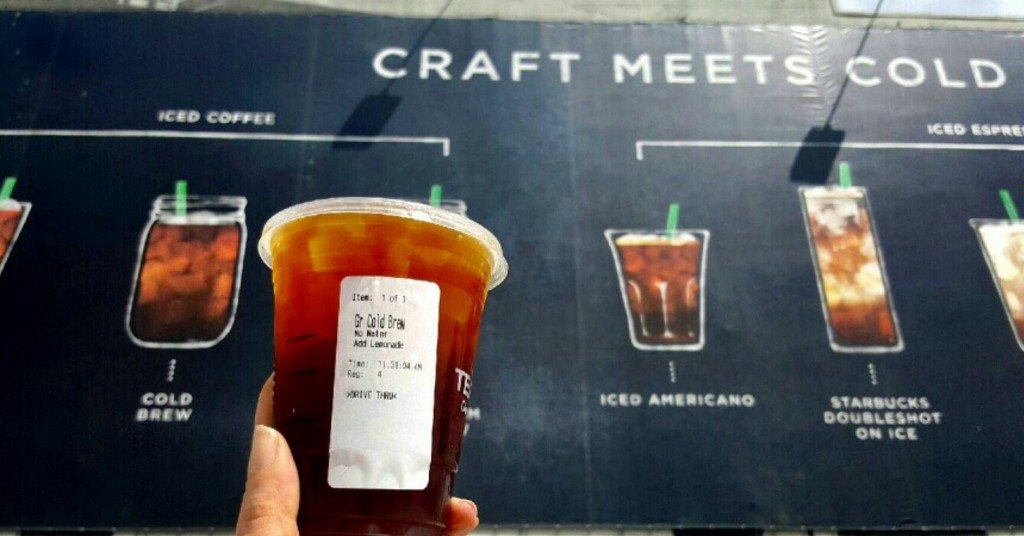 It's super easy for your barista to do this modified cold brew. Your barista just pours lemonade as the last step. Here's Amy at the 83rd and Aurora Starbucks in Seattle: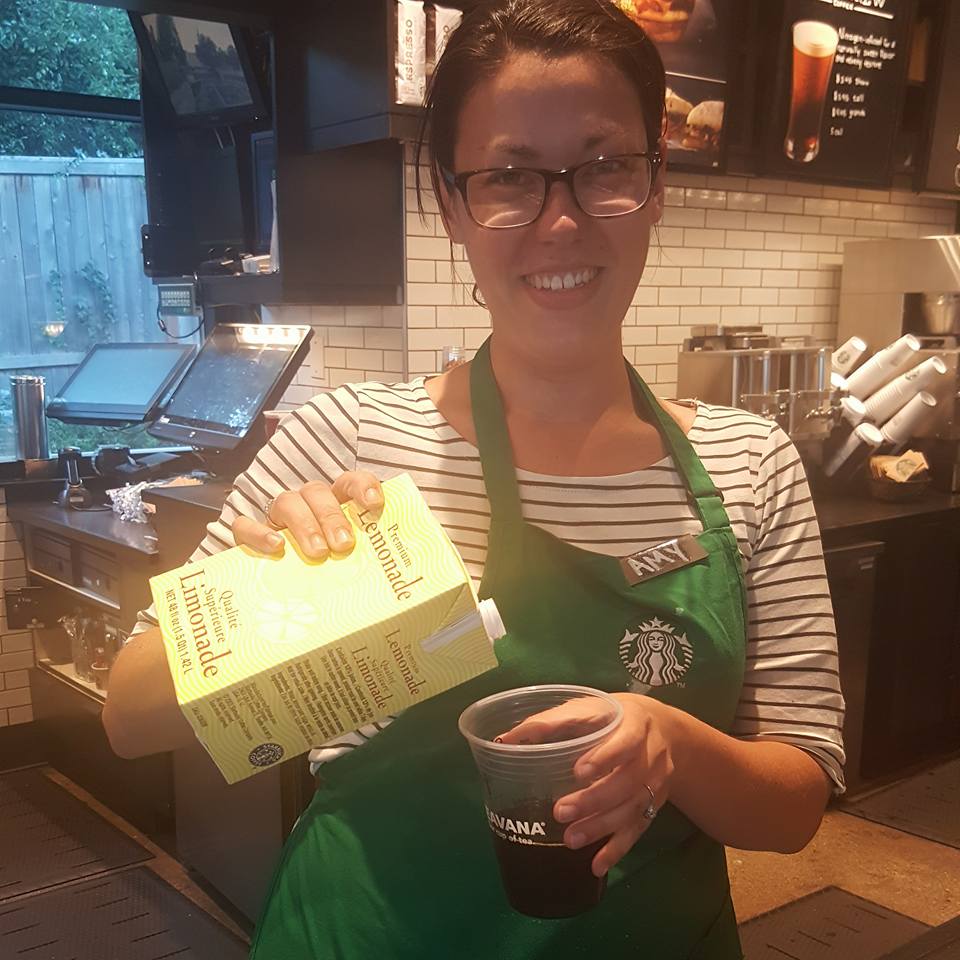 I really want to know if you've tried this trick with your cold brew at Starbucks and what you think!
Here's more reading on cold brew:
Lastly, a huge shout out should go to Amy at the 83rd and Aurora Starbucks. What an amazingly great Starbucks spirit! When I ordered my Cold Brew Shandy late Friday night, shortly before closing, the store was near empty. I explained to Amy that I was working on a story about the dress code (which is true that I've been debating a follow up story to this dress code update article) and other articles and she was so totally game to walk me through making the cold brew drink and me taking her photo. She easily was all for it and quickly told me, "I'm not shy." Thank you Amy!!
Related posts