Submit a photo to Pets Of Starbucks if you have a cat, dog, or other critter that loves Starbucks just as much as you do!
Special thanks to Kimberly Cutright for her pic of Dakota, Molly, and Daisy!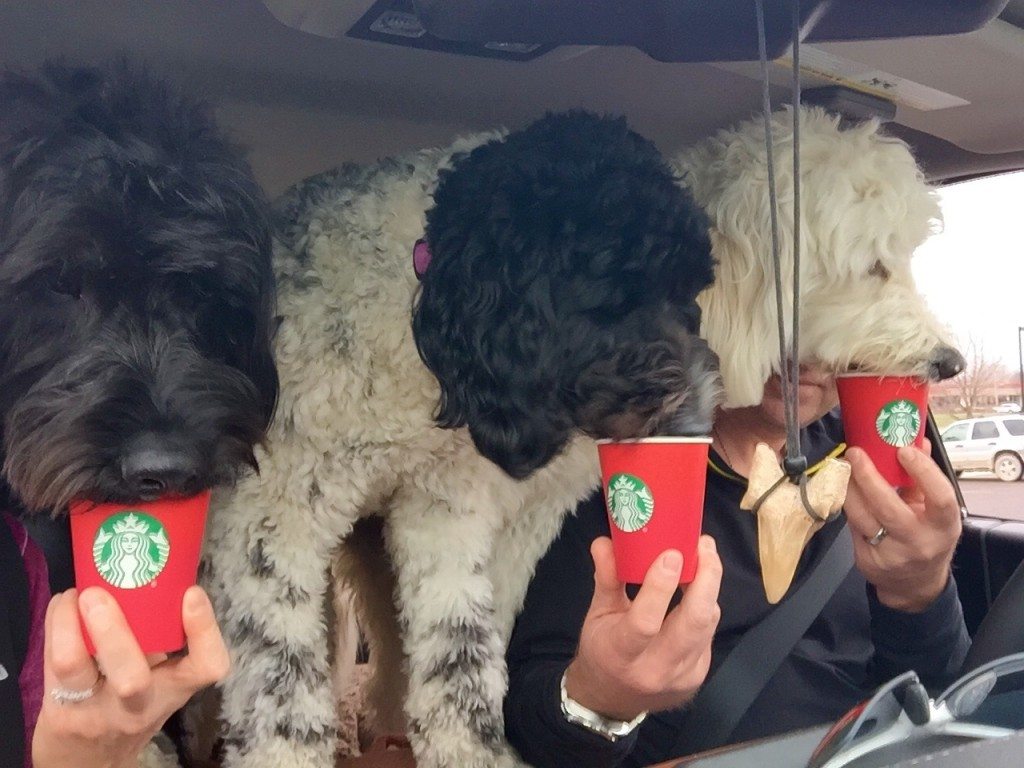 Related posts
Socialize

Subscribe
Join the StarbucksMelody.com mailing list to receive a weekly email with new posts.
Recent Comments