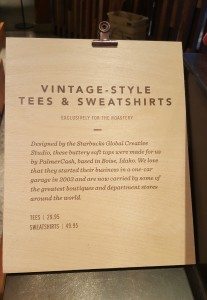 The Roastery now has really soft, comfy, made-in-the-USA sweatshirts made by Palmer Cash. If you don't know, the Seattle Roastery address is 1124 Pike Street. Take a look at this sweatshirt! Want!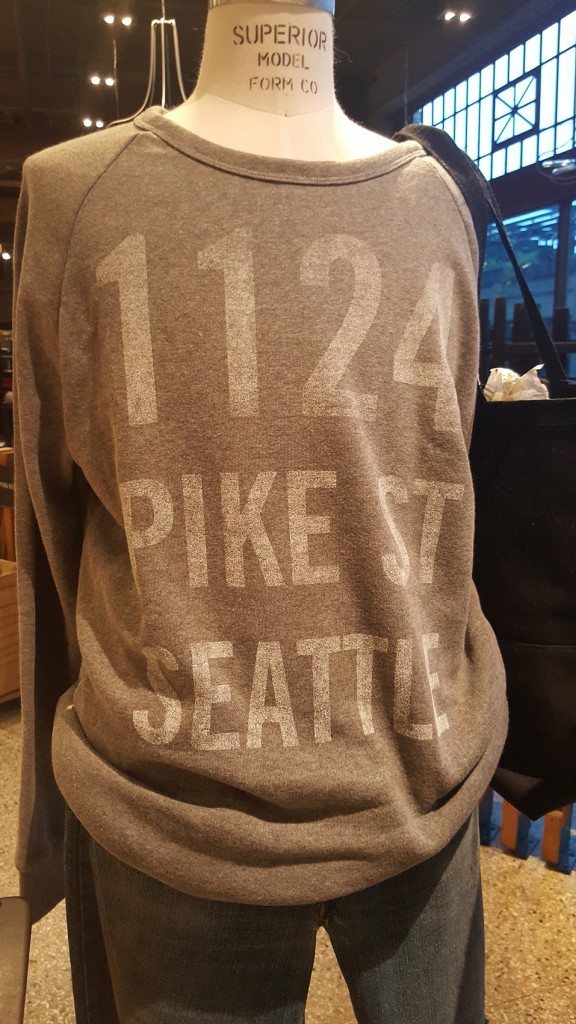 The Roastery has a selection of tees and sweatshirts, all by Palmer Cash: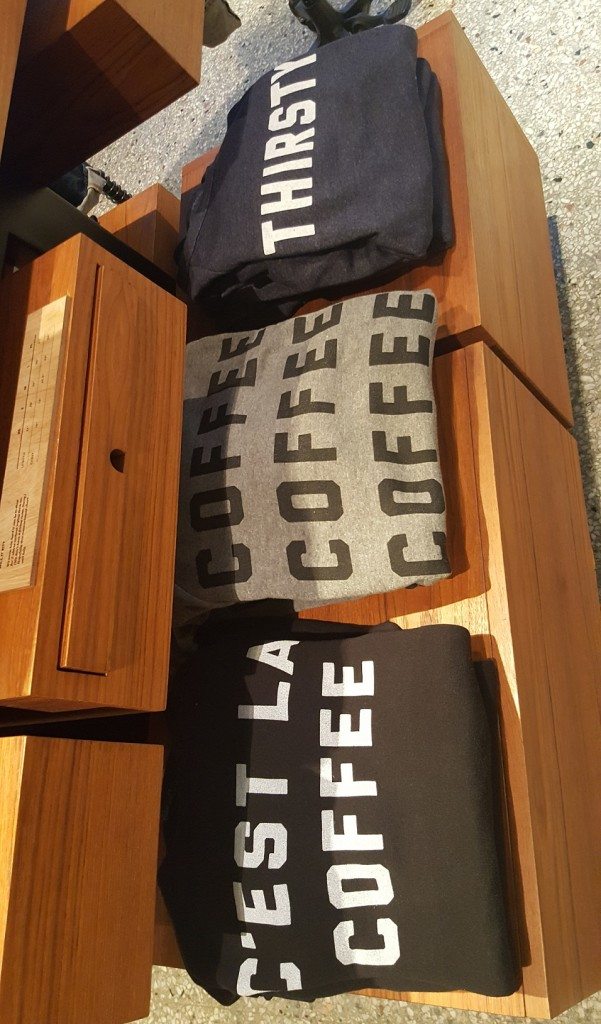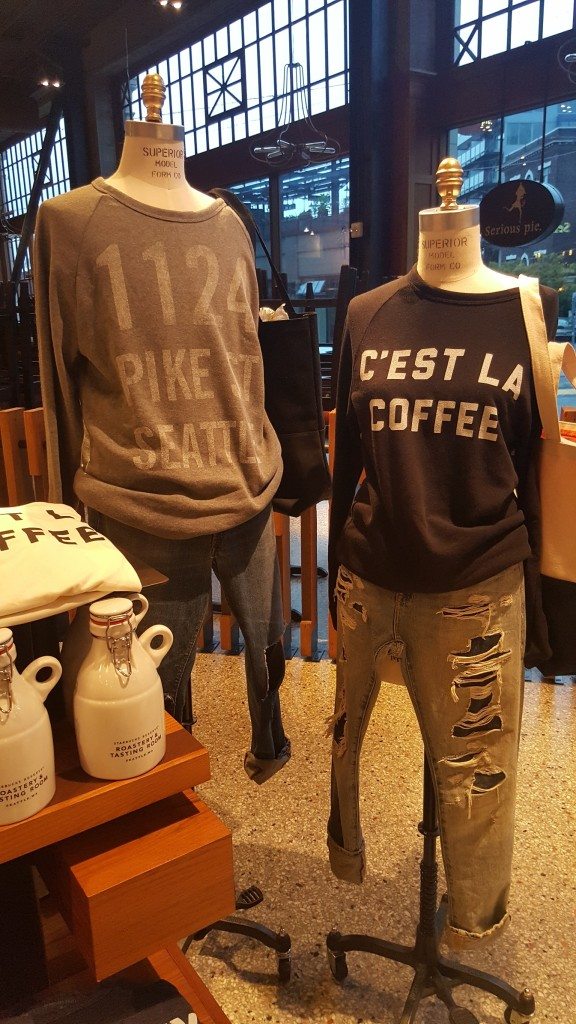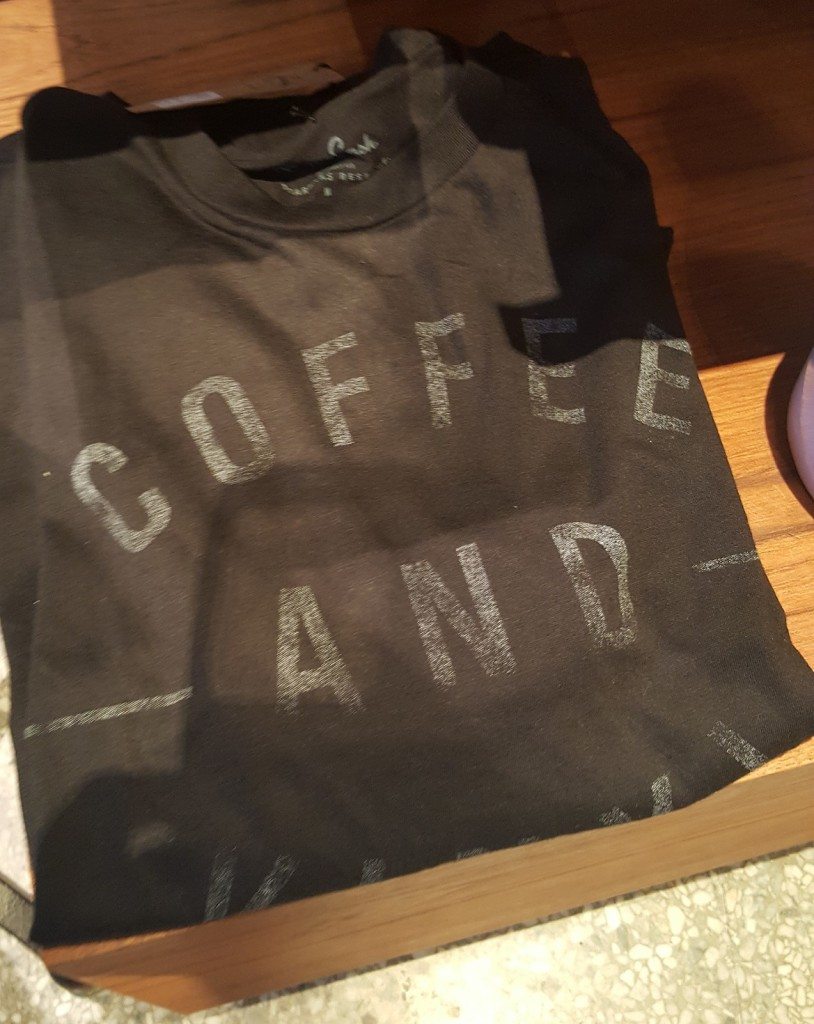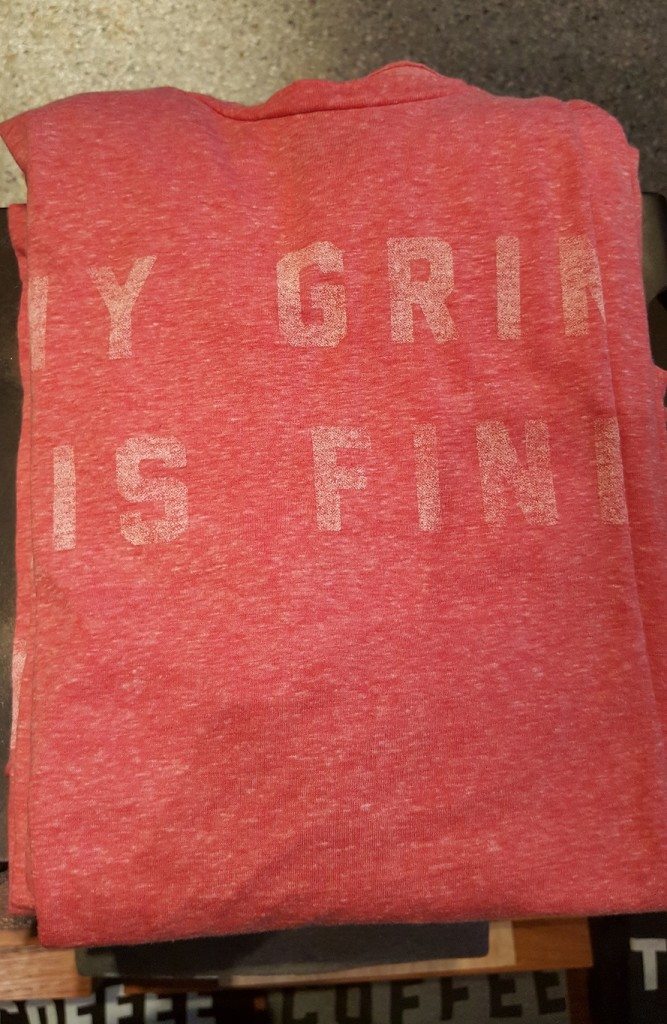 I will eventually buy the 1124 Pike Street sweatshirt! The size I wanted wasn't available the day I was taking these photos. Since the sweatshirts are new, the Roastery is expect to receive more shipments of them. (Dear Palmer Cash, please mail me a small 1124 Pike Street sweatshirt! 😉 LOL).
The black t-shirt says "Coffee and Vinyl" and is also left over summer Palmer Cash t-shirts.
The pink "My Grind is Fine" tee-shirt is one of the summer Roastery items where there are still a few left. My good friend, Jocelyn, (also known as TheModernBarista.com) shows off the My Grind is Fine tee! I think I want one of these too!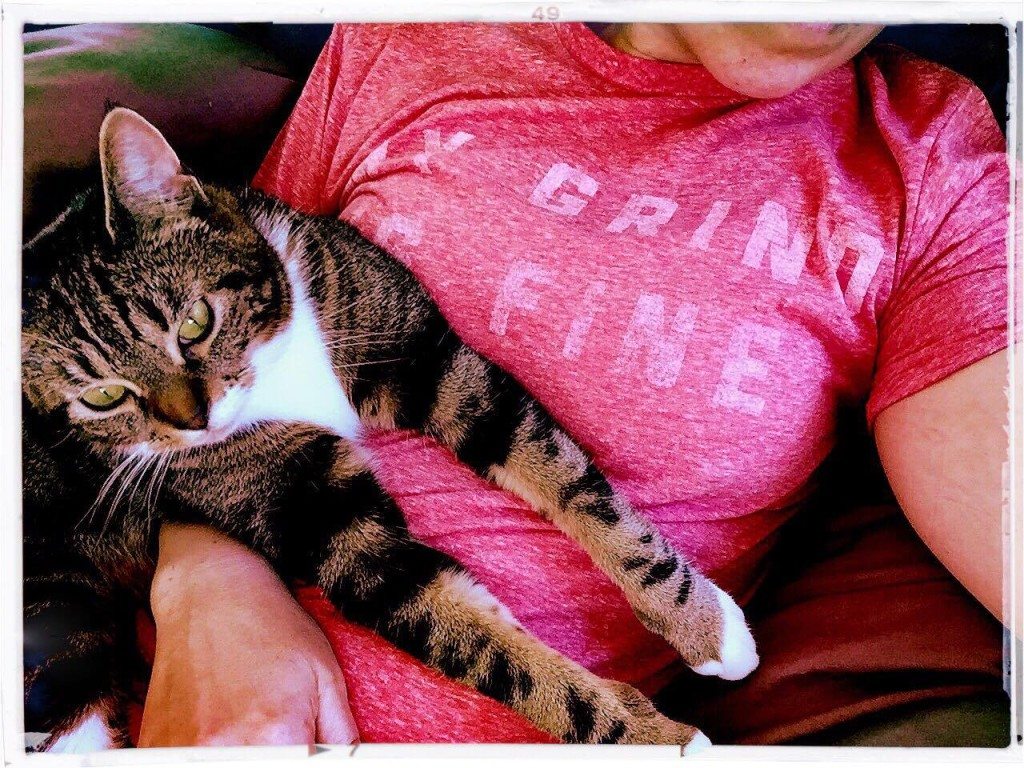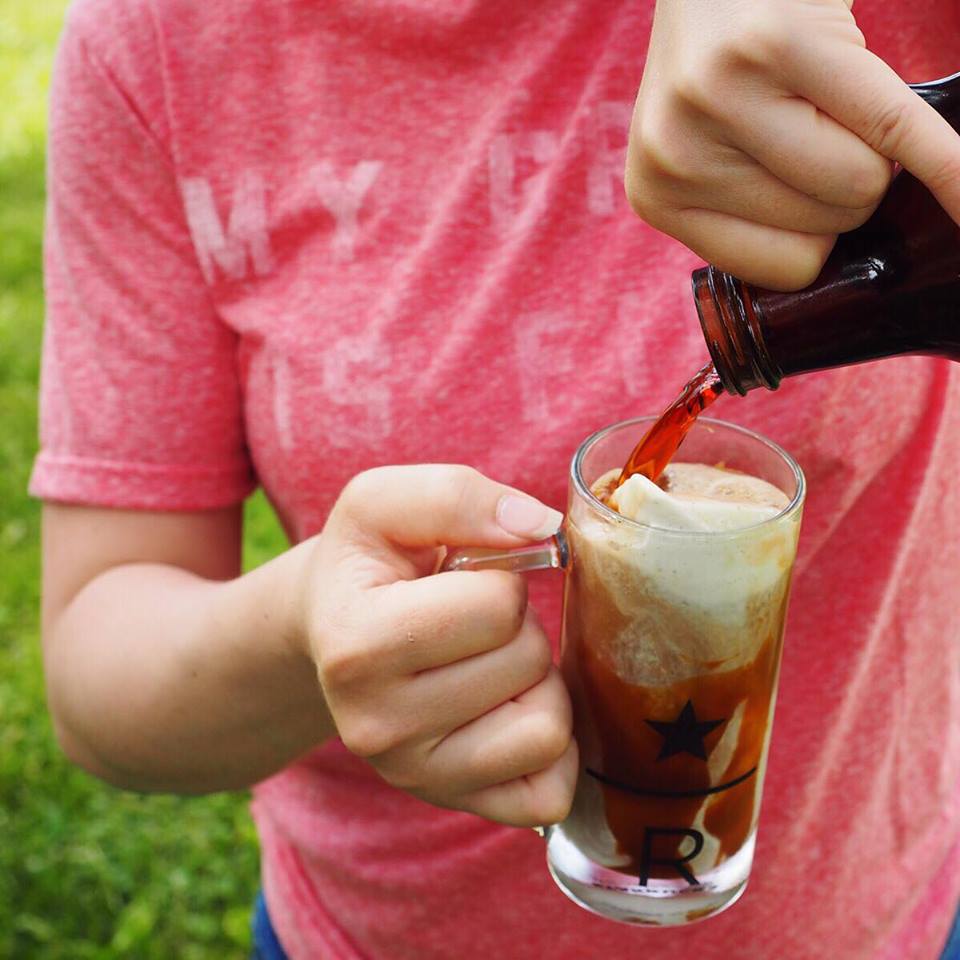 Love the new Palmer Cash sweatshirts and t-shirts! It's so awesome that they're made in the USA!
Related posts