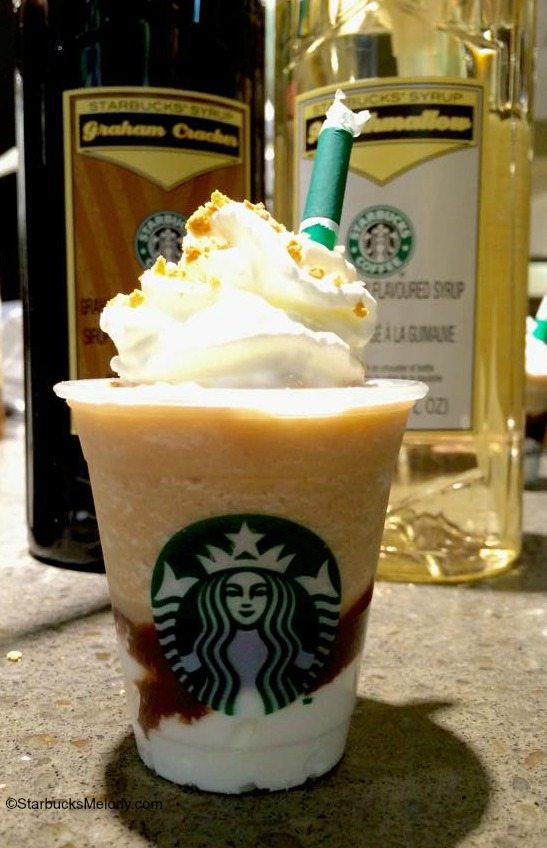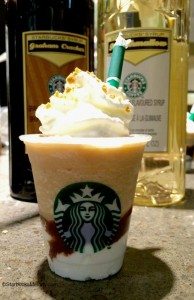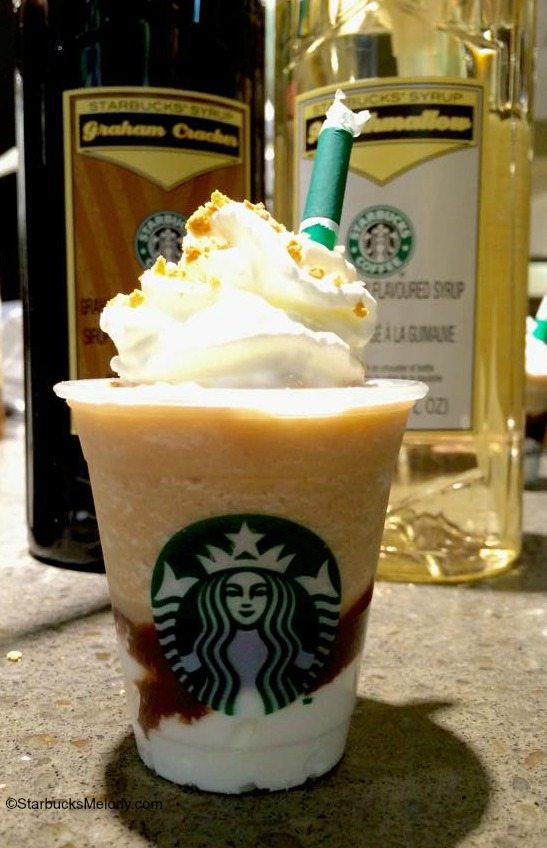 Starting April 28th at Starbucks, you'll find an all new Frappuccino. It's called the S'mores Frappuccino. Inspired by s'mores made by the light of a campfire, the flavors of marshmallow, chocolate, and graham crackers come together in one drink.
The new S'mores Frappuccino has a marshmallow flavor whipped cream on the bottom, and then on top of that you'll find a lovely milk chocolate sauce. There's more: next comes the blended coffee Frappuccino (with graham cracker syrup), again topped with more marshmallow whipped cream. Last but not least, on top of everything, you'll enjoy a graham cracker topping.
You'll have the chance to try this new drink for half price during Frappuccino Happy Hour, which is May 1st through May 10th.
This looks like an amazing treat of a drink! Keep in mind, this is a seasonal drink – make the most of your spring and summer weather with this amazing drink! (Look for this in Starbucks stores in both the US and Canada).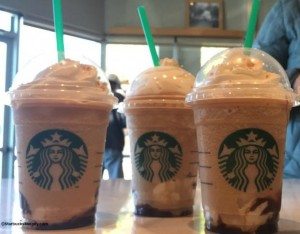 Related posts