You can order two new delicious handcrafted beverages at Starbucks.
The Cascara Latte:
The one that I'm really excited about is the "Cascara" Latte:
The word "Cascara" means husk or shell in Spanish. We all know that beautiful roasted coffee beans are used to make shots of espresso and brewed coffee, but what happens with the cherry itself? This is the first time Starbucks has introduced a drink that uses the FRUIT of the coffee in it too!
A "Cascara" Latte is steamed milk, (your choice of whole milk, 2%, nonfat, soy, coconut, or almond), perfect shots (or single shot depending on the size you order) of espresso, a Cascara syrup, and a Cascara topping to finish. The Cascara syrup is made with an extract from the fruit of the coffee cherries, cane sugar, some organic coconut sugar, and a few other ingredients. The Cascara topping is simply the coffee cherry fruit extract and sugar, in a sugar form.
Here's what the top of the drink looks like with the Cascara topping: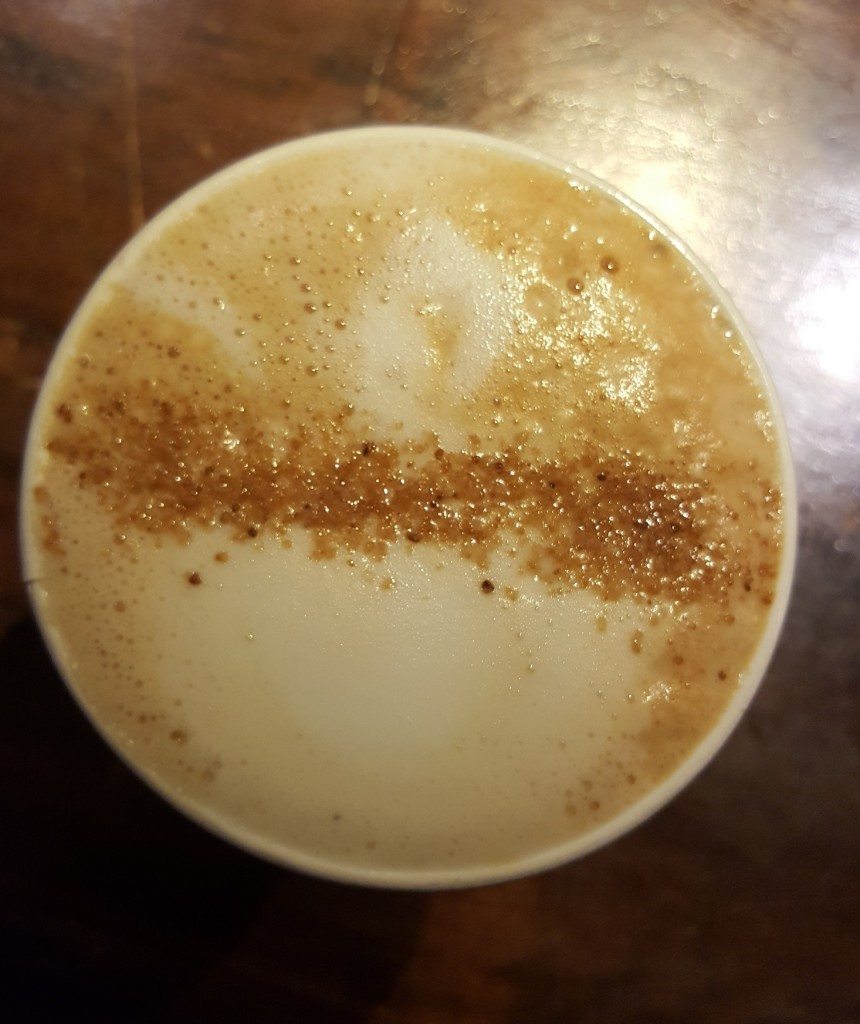 Take in a few more photos of this delicious drink: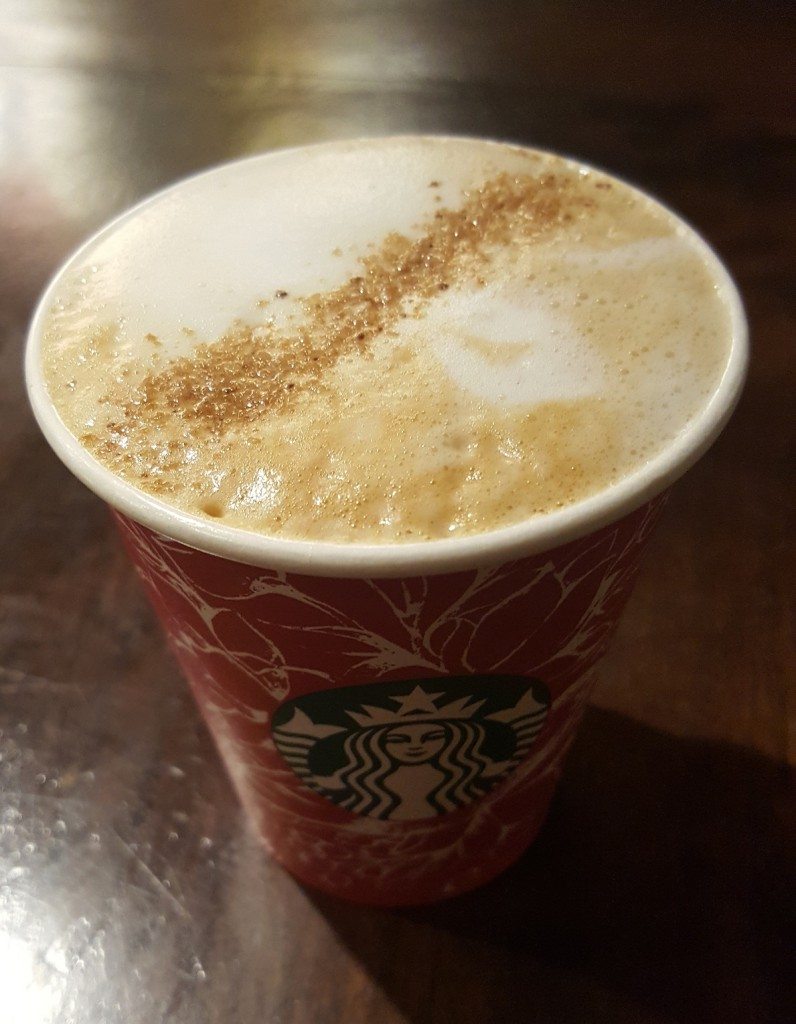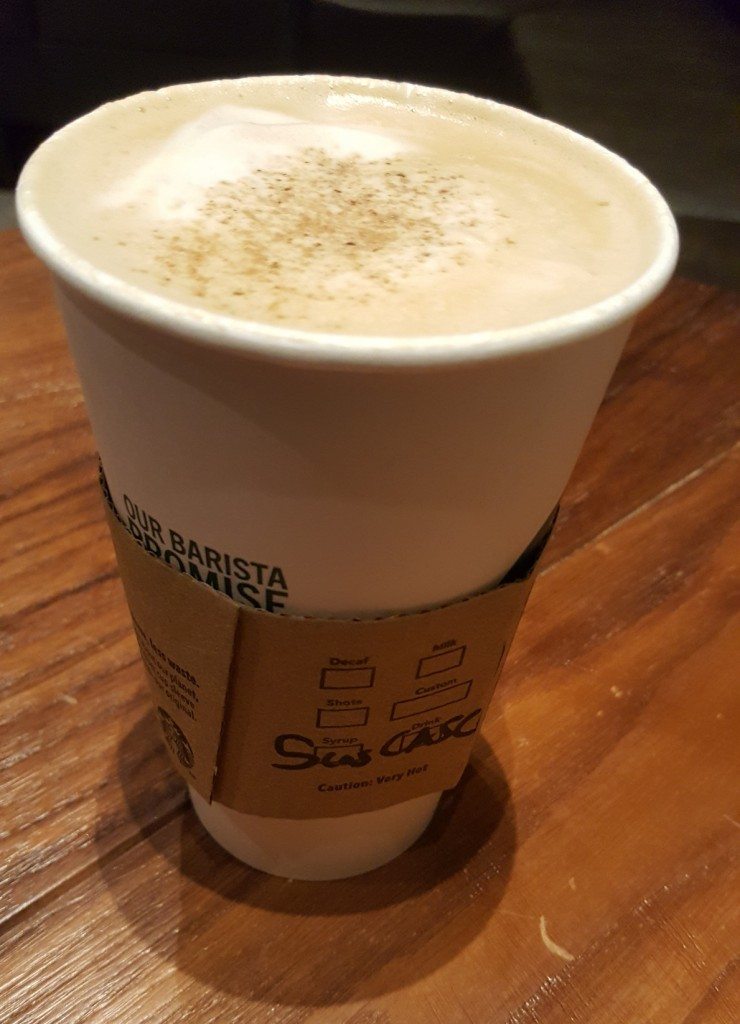 The Cascara Latte is the result of innovation at the Starbucks Roastery. I've been looking forward to it. I've already tried it! The syrup, if you saw it by itself, smells a tiny bit like molasses, and has a dark brownish color but is definitely a light syrup consistency. It adds a really unique sweetness to the drink that Starbucks describes as "dark brown sugar and luscious maple." I think it is reminiscent of maple and molasses, if you ask for extra syrup in your drink. It is a unique flavor that's hard to put your finger on! It's an all-new, unique drink!
According to the Starbucks website, the Cascara Latte is available now: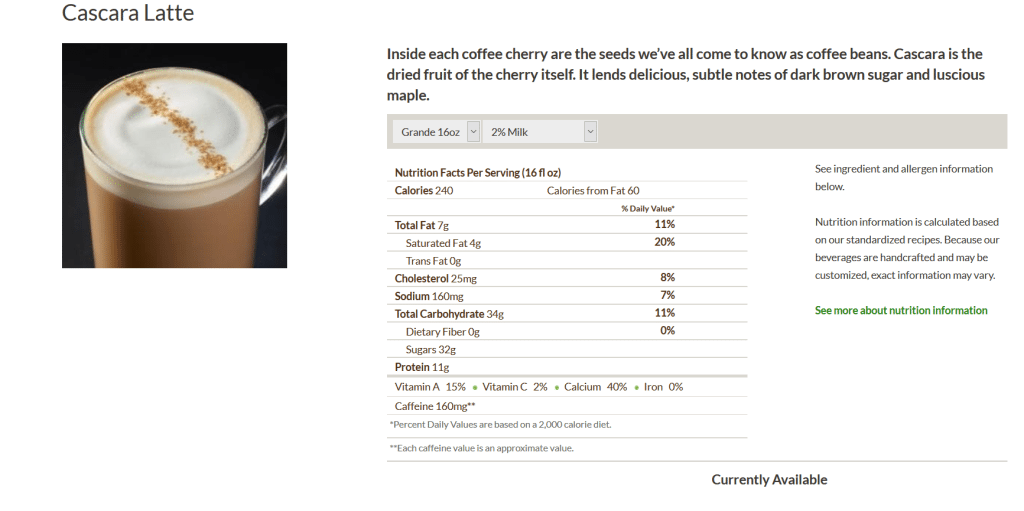 Officially, the Cascara will appear on the Starbucks menu boards on the 10th. I spoke with an official Starbucks spokesperson at the Starbucks headquarters who confirmed that the Cascara Latte is easily available via the mobile app (you can mobile order this drink too), or to any customer who asks for it, starting on Friday, January 6, 2017.
The Smoked Butterscotch Latte:
Starting January 6, 2017, the Smoked Butterscotch Latte returns to Starbucks. This drink made its debut at Starbucks earlier this year, and it too is inspired by a Starbucks Roastery beverage. An official Starbucks spokesperson told me that this drink is available starting tomorrow, the 6th of January.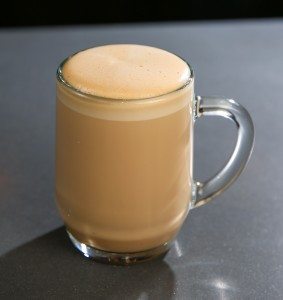 (Image of the Smoked Butterscotch Latte courtesy of Starbucks newsroom.)
Enjoy the new drinks!!
Related posts