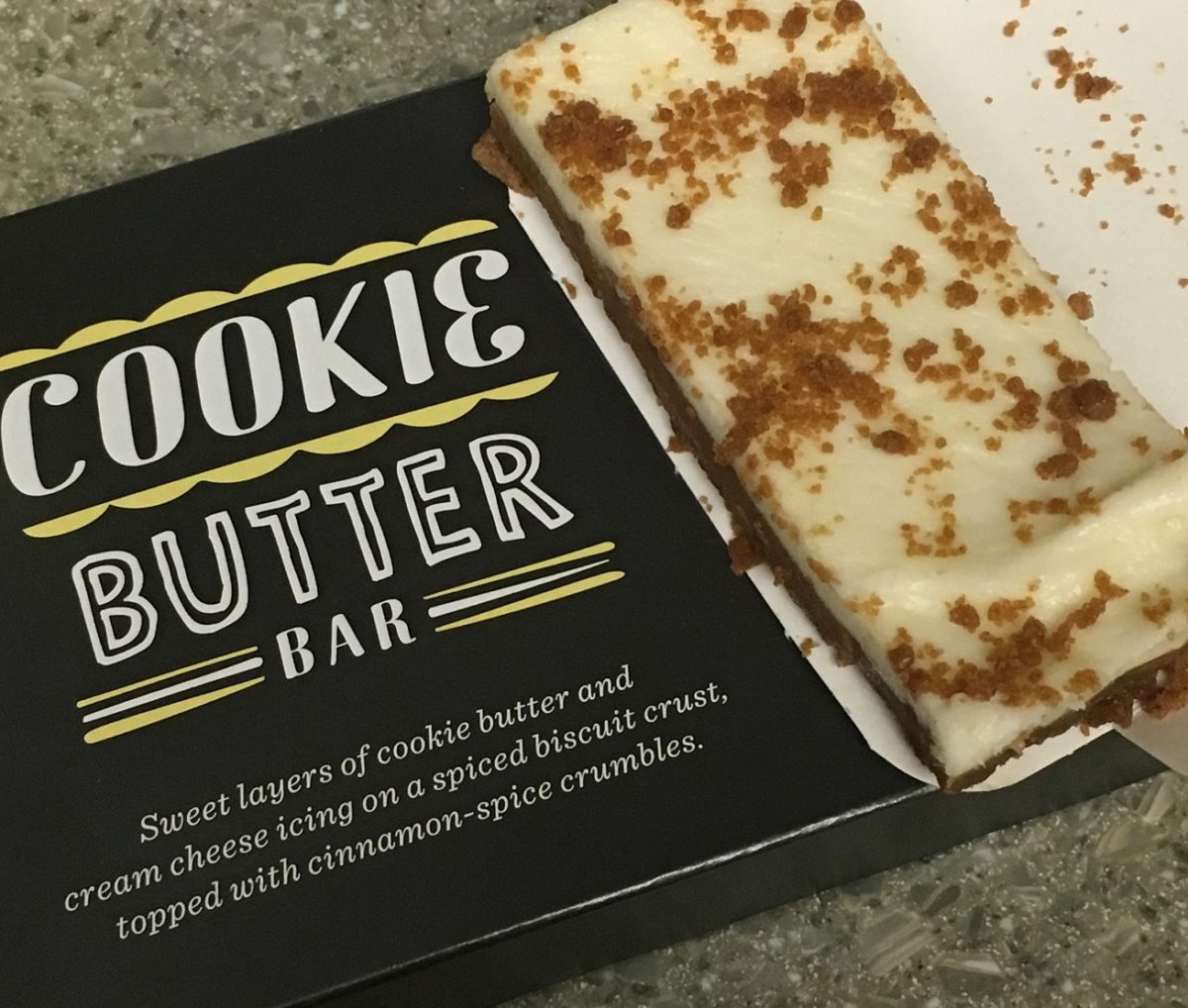 Just this week, something new appeared in the Starbucks pastry case. It is the Cookie Butter Bar: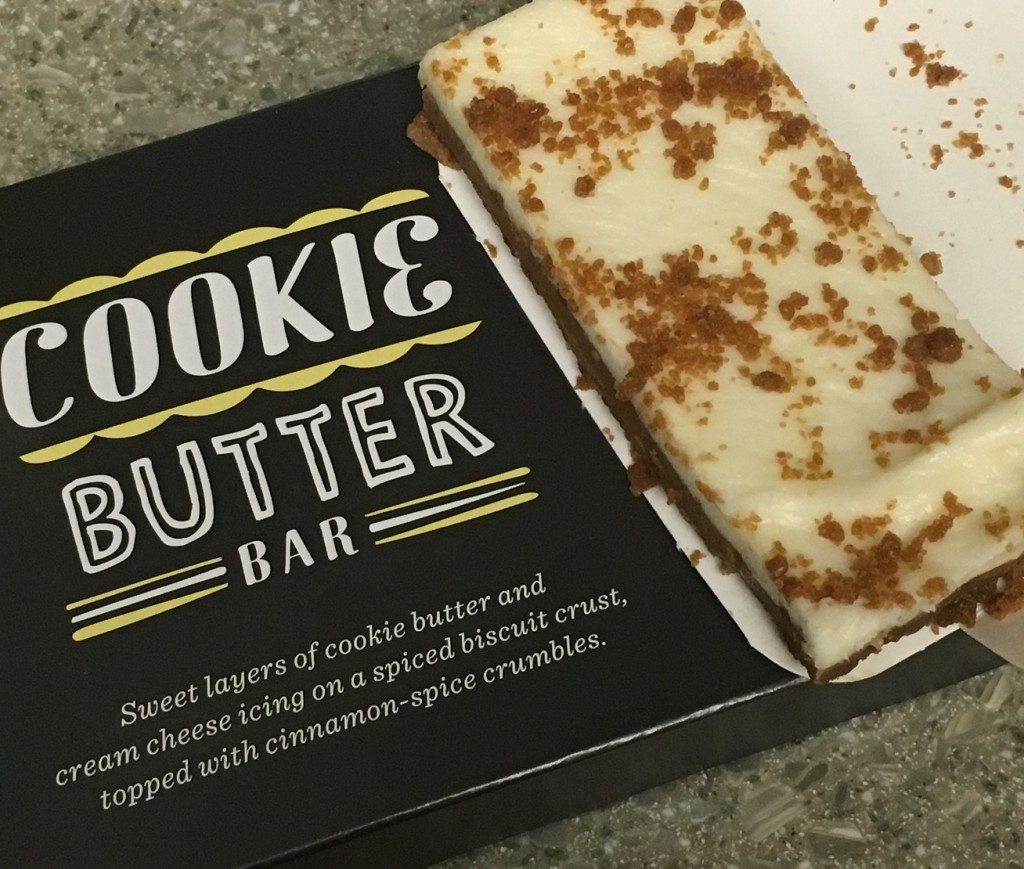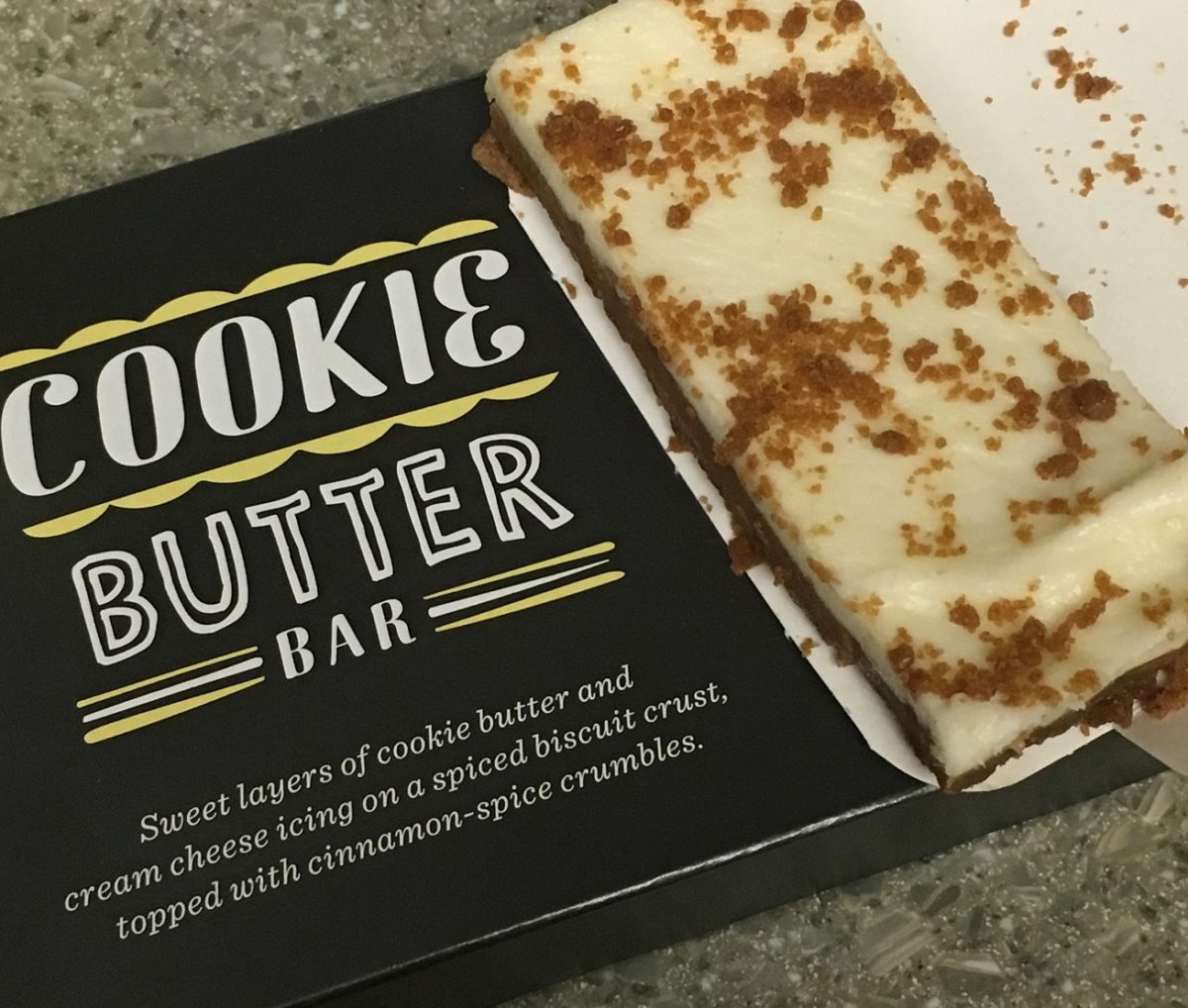 This thing is delicious. It is the right amount of crunchiness from the crust, gooey goodness from the frosting, and wonderful cinnamon flavor in it. Amazingly delicious. I would never recommend you make a diet of these kind of high carbohydrate diet-evils, but you may love it when it is your moment of 'I need to treat myself.'
Look for this is in the pastry case at your neighborhood Starbucks all across the United States. (It is possible that some licensed locations may not offer this item).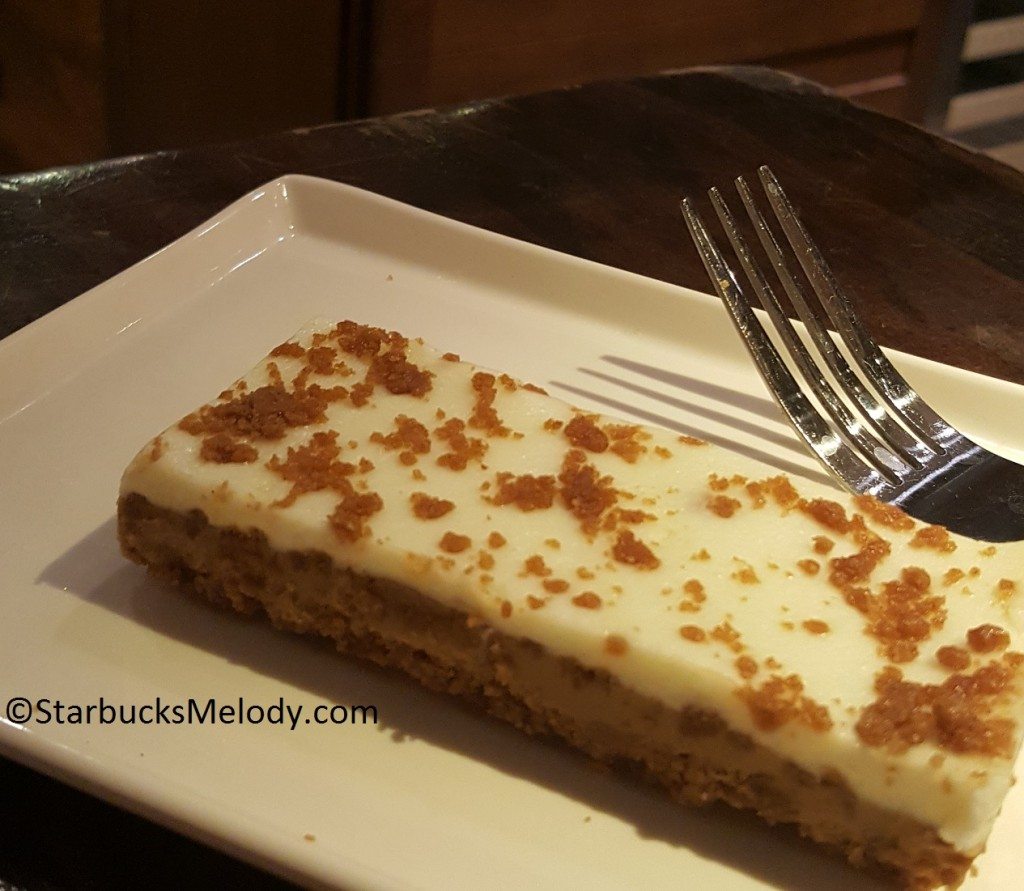 And in case you want to know the nutrition information from Starbucks.com, here you go: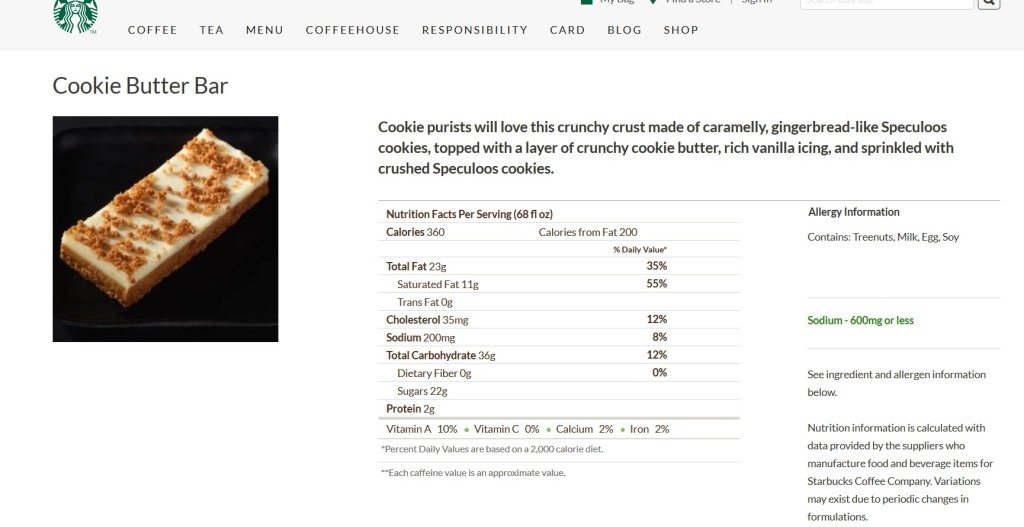 I've already had a few people tell me that this treat reminds them of the Cookie Butter at Trader Joes's.
Related posts