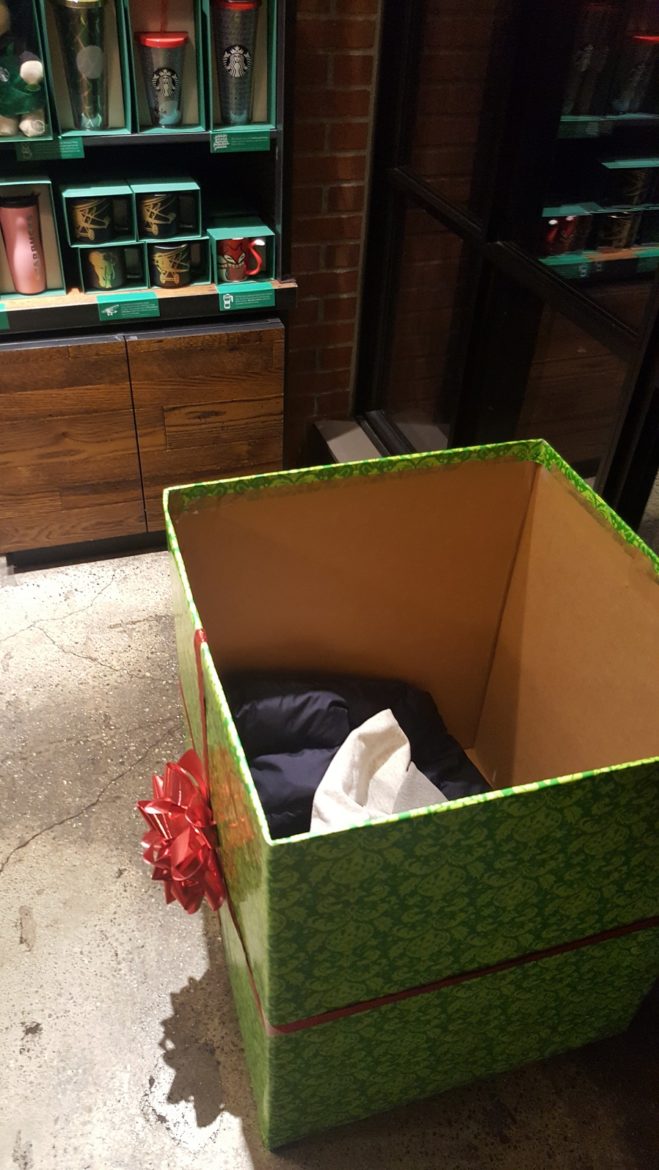 The Starbucks at East Olive Way in Seattle is doing a coat drive during the holiday season! There is a box in the lobby area, waiting for you to donate a new or gently-used coat. The coat drive runs from November 25, 2016 through December 24, 2016, and will benefit the community center of the Seattle Area Support Groups, a local nonprofit.
A shift supervisor (Olivia) at the store put this together and organized it. What a great idea! Hope you'll be able to donate a coat!
This store (and district) has a history of being active in their community. It wasn't that long ago that the store participated in a district-wide food drive for the Pike Place Market food bank.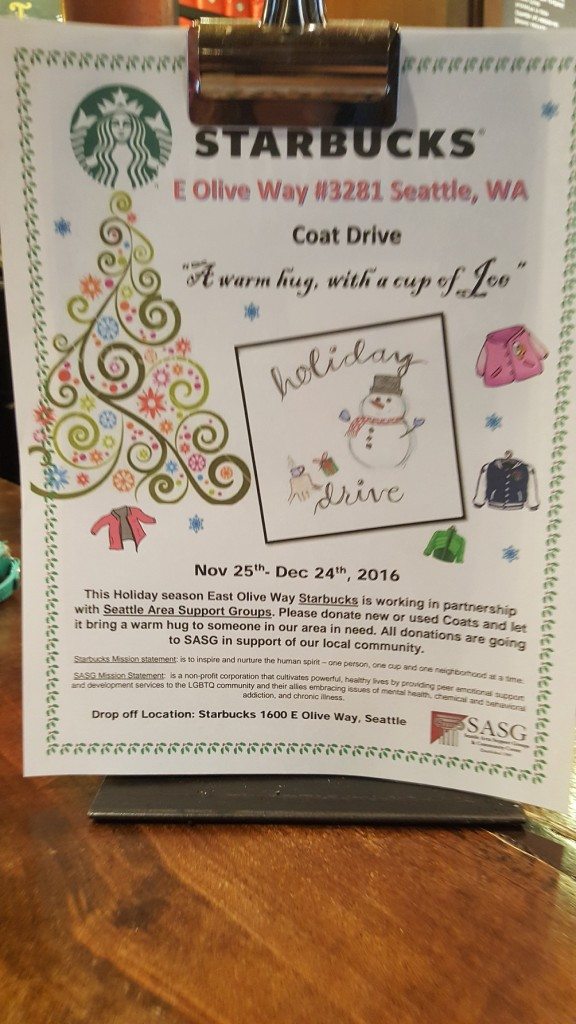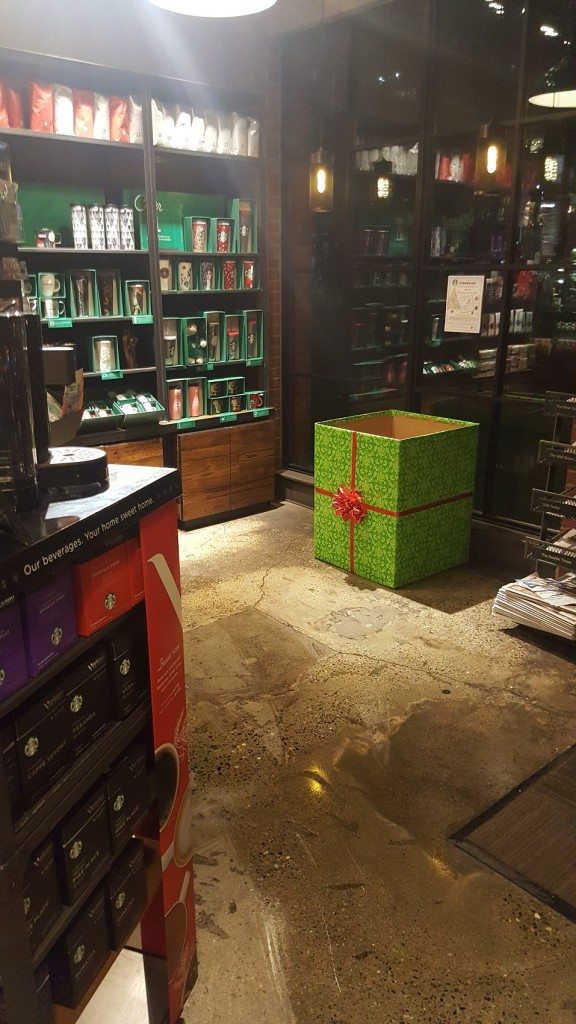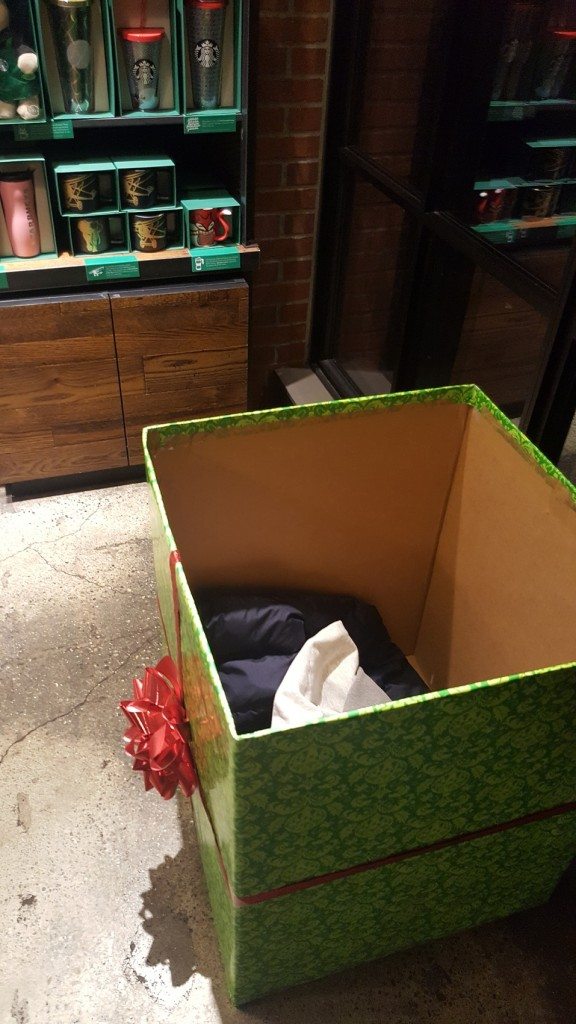 If you know of a store that is doing something good for their community during this holiday season, I would love to hear about it. Or, if you have any other tip, photo, idea, or news that you think I should share on this site, please use this form here and share it with me:
Related posts