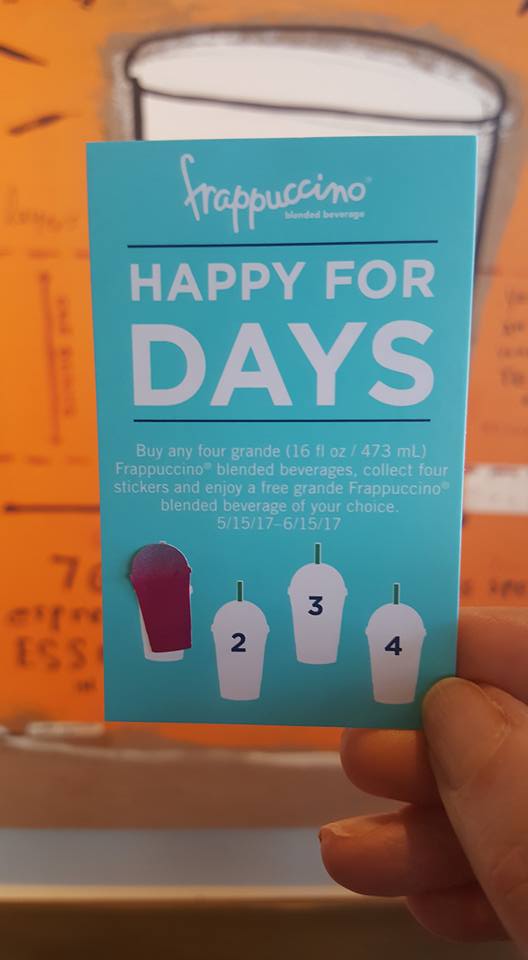 Frappuccino: Happy For Days. Buy 4 get 1 free
Melody, May 18, 2017
3
1 min

read
Right now through June 15th, there's a Frappuccino promotion going on a Starbucks. Buy a Grande (16 ounce) size Frappuccino, and you get a little sticker that goes on a card: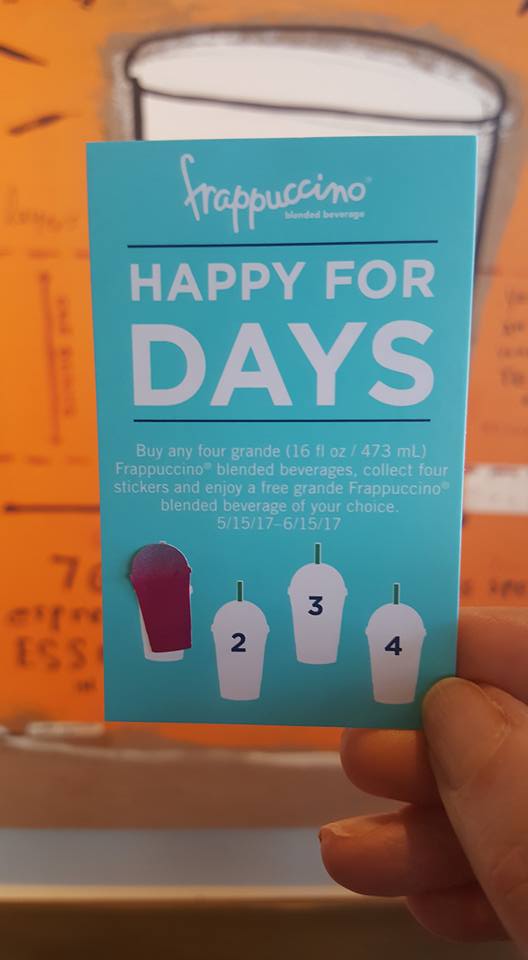 Just buy a Grande Frappuccino and if you don't already have one of the little cards, ask for one. Each time you buy a Grande Frappuccino, you'll get a cute little sticker. When the card is full, redeem it for a free Grande Frappuccino! You have until June 15th to collect stickers, and until June 30th to redeem the card. It's that simple.
I know I have a lot of Frappuccino fans here, so I thought you'd enjoy this.
Looking for creative Frappuccino ideas? Browse here.
Here's the backside of the card:
For a slightly more mobile device friendly version of this article, click here.
Related posts