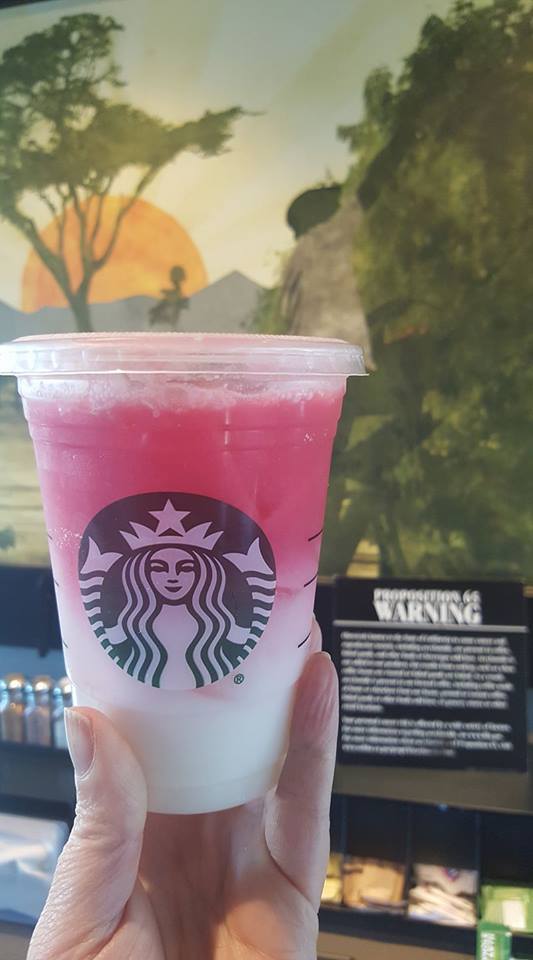 Pink Ombré drinks at Starbucks having been showing up on Instagram here and there: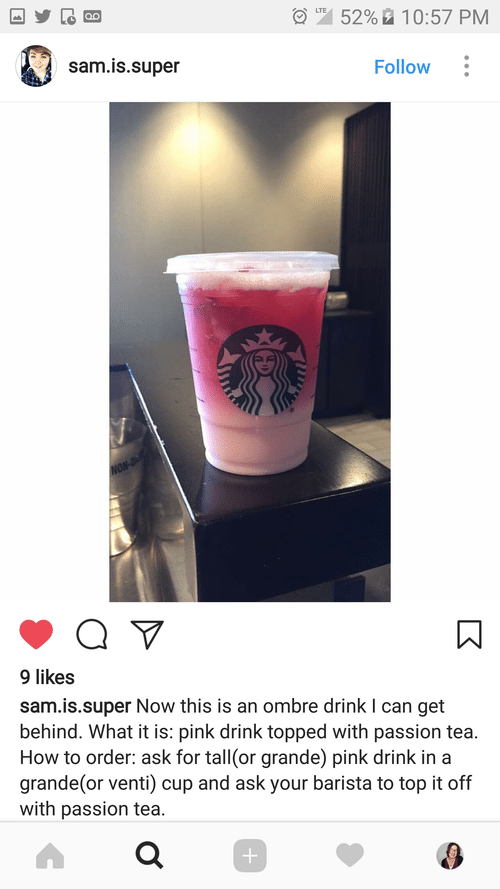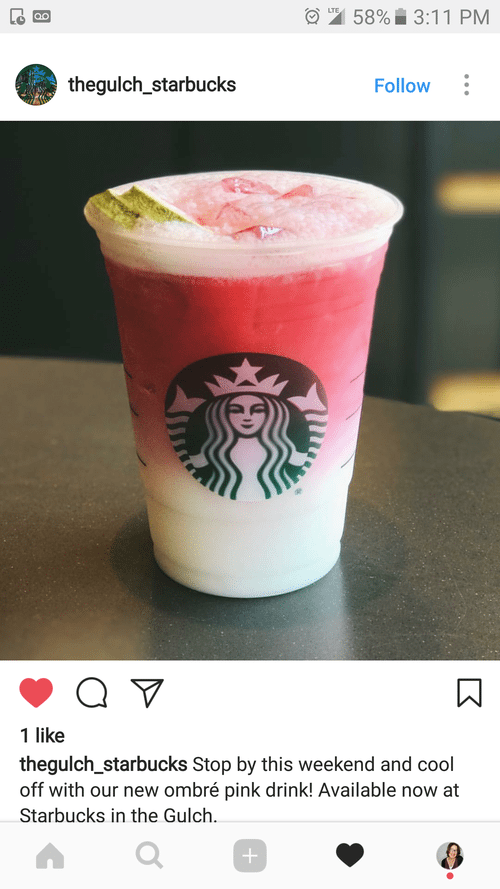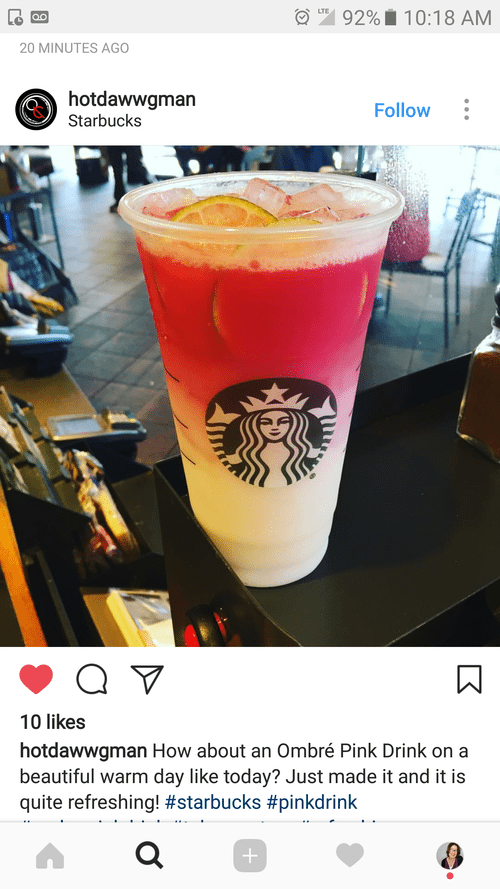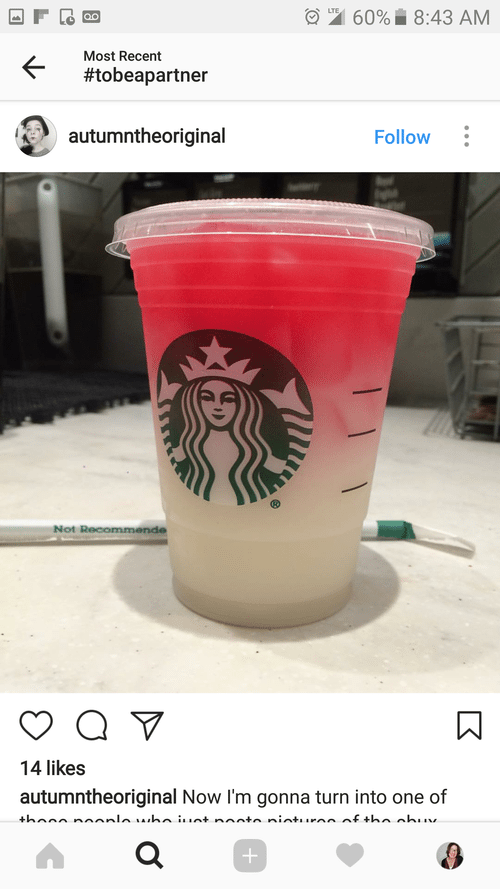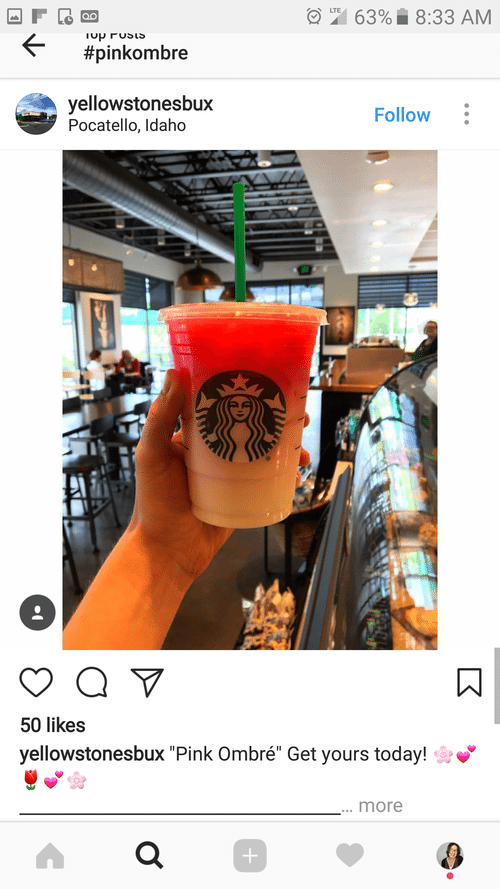 Here's you order the above drink: "A Grande (or whatever size you'd like) Cool Lime Refresher, no water, substitute Coconut Milk, add a splash of Iced Passion Tea at the top at the end."
I tried it out: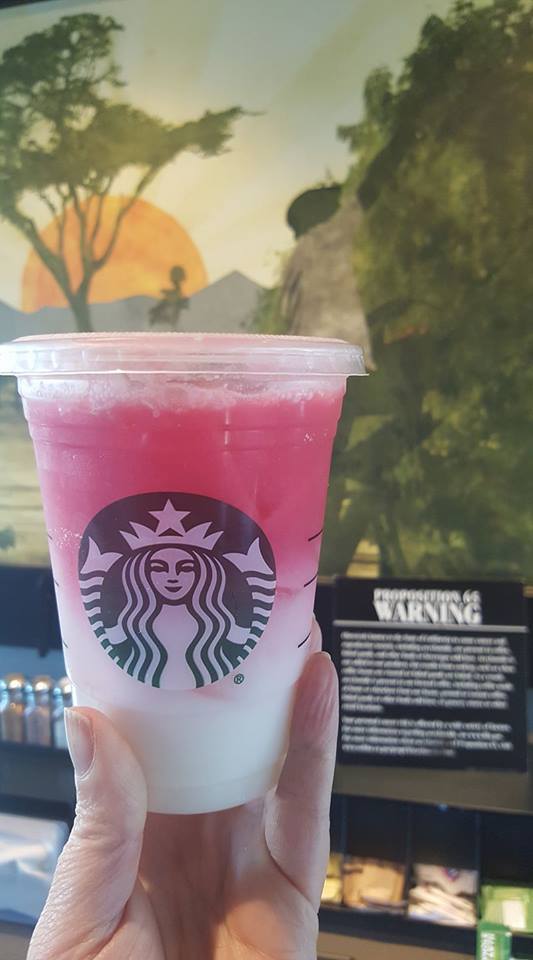 You get an Insta-worthy refreshing drink! Of course since the base of this drink is the Starbucks Cool Lime Refresher, you have to like lime to like this drink. It's delicious. The lime flavor isn't all that overwhelming.
Enjoy!
And please tell your friends about StarbucksMelody.com! You can subscribe by putting your email address in the subscribe form– you'll only get one email per week from me!
Edit: It looks like this will be a featured Starbucks drink, beginning Monday the 31st. If you ordering this beverage before then you will need to know how to order it and you should be aware that coconut milk is a 60 cent charge (prices may vary by region). Starting on the 31st, you can just order this drink by name.
Related posts