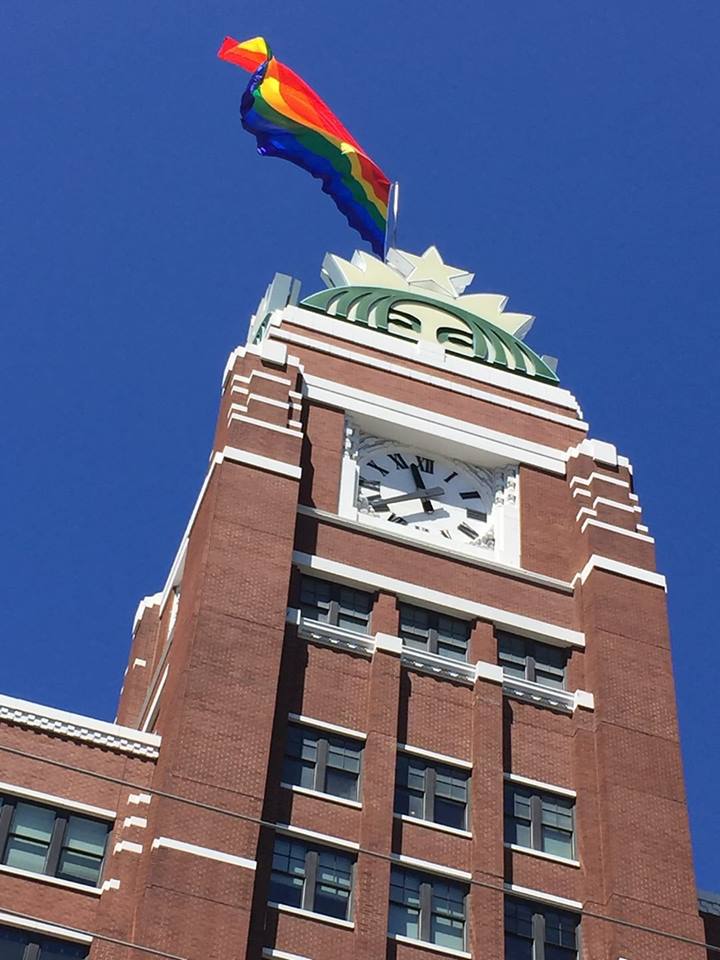 My sister, nephew and I dropped by the Starbucks headquarters on Friday, June 23, 2017. My sister took this gorgeous photo: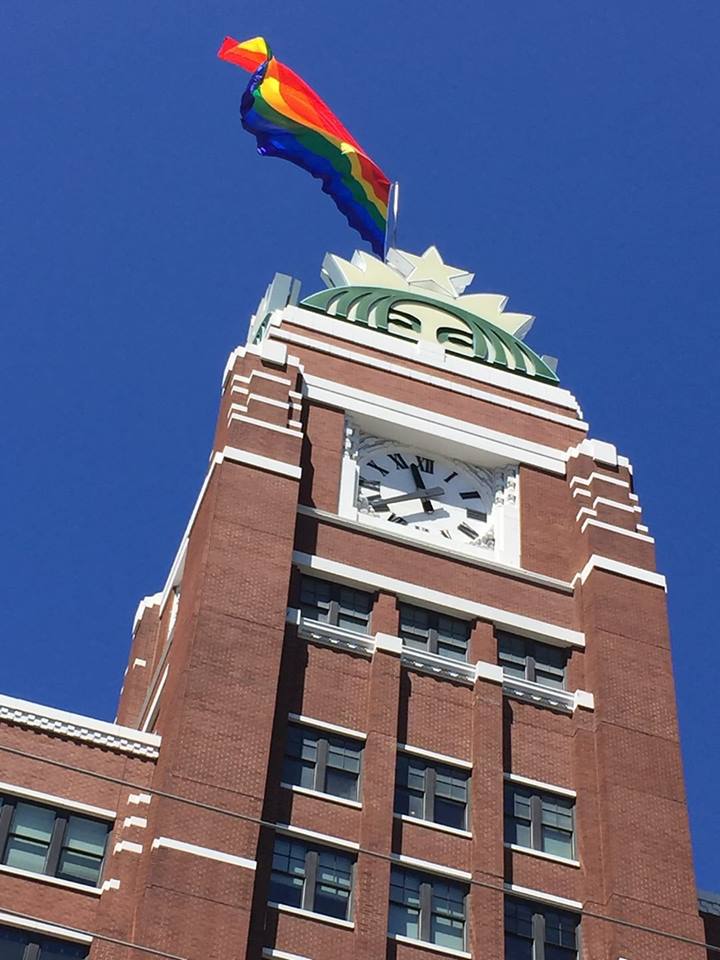 What a beautiful site! For many years in a row now, Starbucks has raised the PRIDE flag over the headquarters during Pride month. Last night, Friday June 23, 2017, was the trans-pride parade and tomorrow (Sunday June 25, 2017) is the larger Pride parade, running along 4th Avenue in downtown Seattle, ending up at the Seattle Center.
Starbucks has always been a supported of LGBT rights, as it was one of the first companies to offer same-sex benefits.
Enjoy your weekend!
Here's a pic that I took – not nearly as perfect as my sister's photo: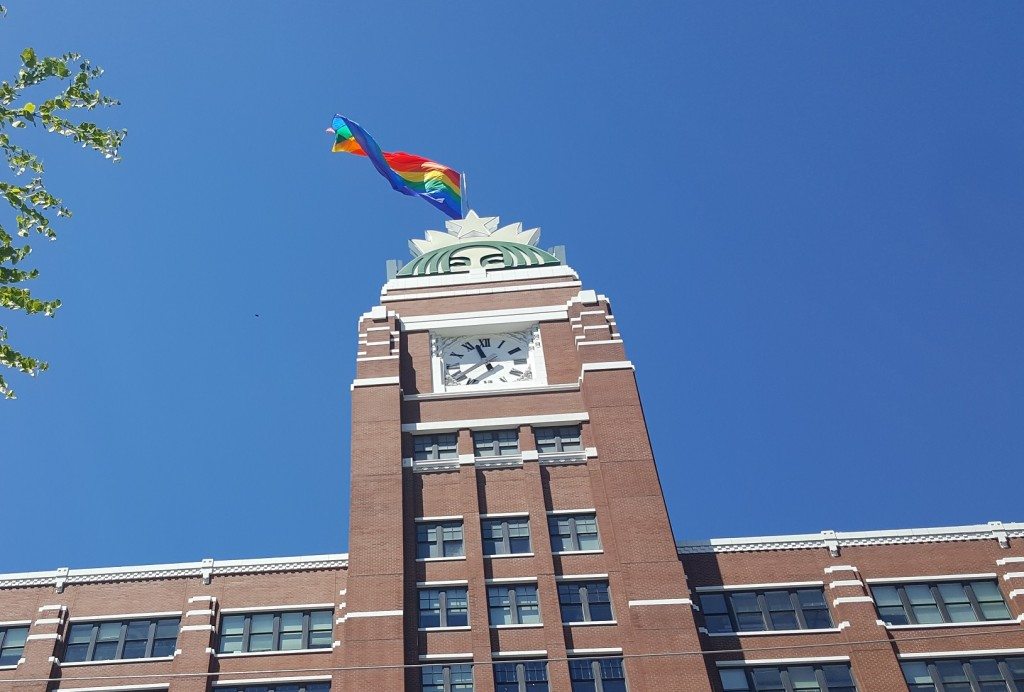 Related posts