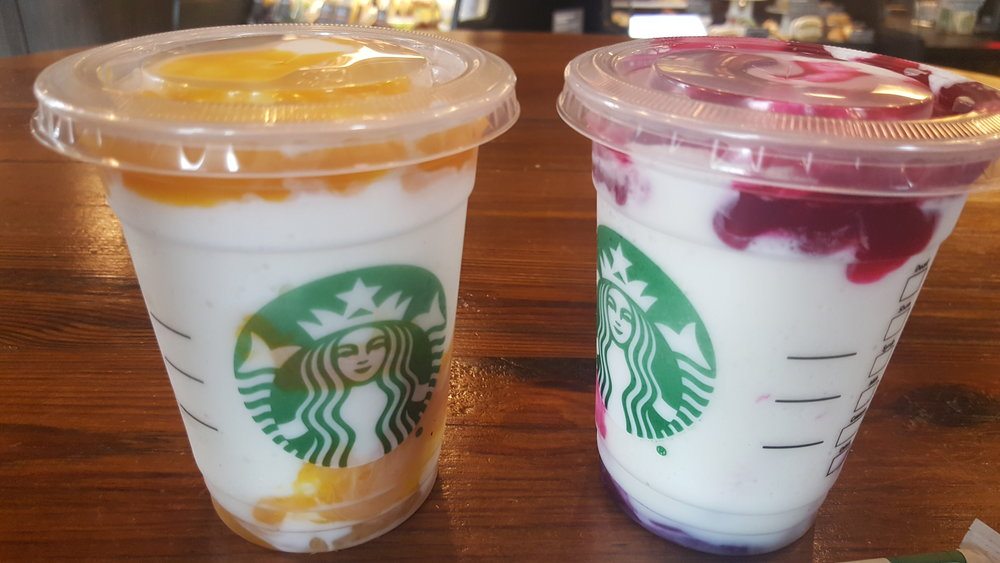 Starbucks has a found a way to amp up your summer with fun, fruity, colorful summer Frappuccinos! And these Frappuccinos don't come with whipped cream! It's the first time in recent years that an all-new Frappuccino is standard with no whipped cream. It's true, you won't find whipped cream as standard on any "light" Frappuccino, but for a completely new seasonal offering this is a unique Frappuccino!
There are two delicious fruity creations:
Mango Pineapple Frappuccino – This comes with a mango-pineapple puree at the bottom of your cup, and on top of that is Frappuccino créme base, milk, and mango syrup, all blended together (The mango syrup combined with milk, and Frappuccino crème base are what make a mango crème Frappuccino).  On top of  that is another layer of mango-pineapple puree goodness. The puree in this one has a hint of lime. Next up, it's finished with a lid! This drink is ready for all your green straw moments!
Berry Prickly Pear Frappuccino – The Frappuccino starts with a mango crème Frappuccino, poured over a strawberry prickly pear fruit puree. Prickly pear (which tastes like tropical melon and berries) pairs nicely with strawberry; the fruit puree also features subtle notes of hibiscus, passionfruit and lime. The beverage is then finished with another layer of berry prickly pear fruit puree.
Both of these Frappuccinos do NOT have any coffee in them.
Between the two of them, I prefer the Mango Pineapple Frappuccino. It's the right amount of sweetness with the great taste of pineapple that pops through! I like both mango and pineapple flavors, so drink this one imagining yourself on the beach, with a beverage that requires a little umbrella floating in it!
These are seasonal summer beverages starting on June 20, 2017: When the ingredients are gone, they're gone. You'll find these at all company-operated Starbucks in the US and in Canada. You should also be able to find them at licensed stores, however it's possible that their menus might vary slightly.
Enjoy!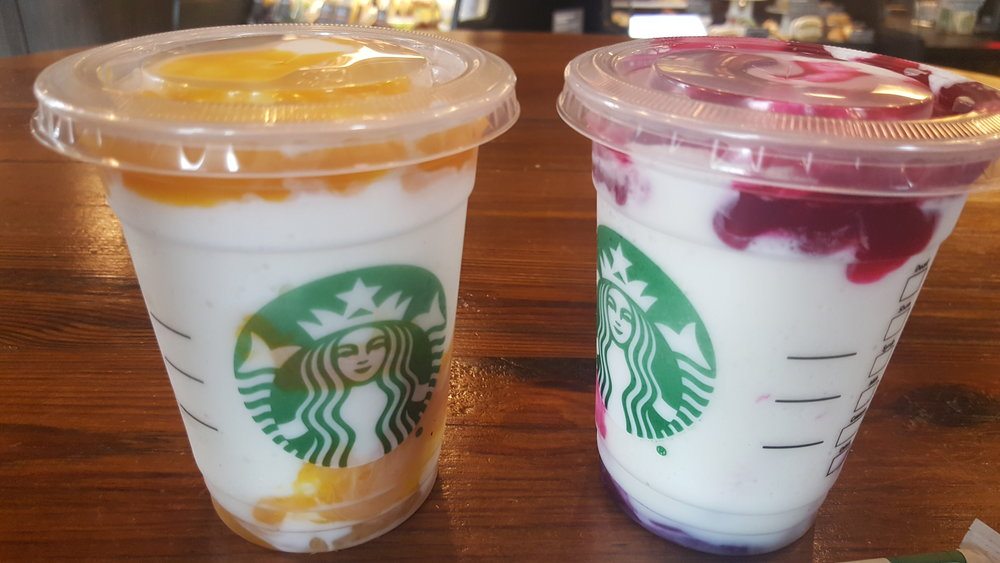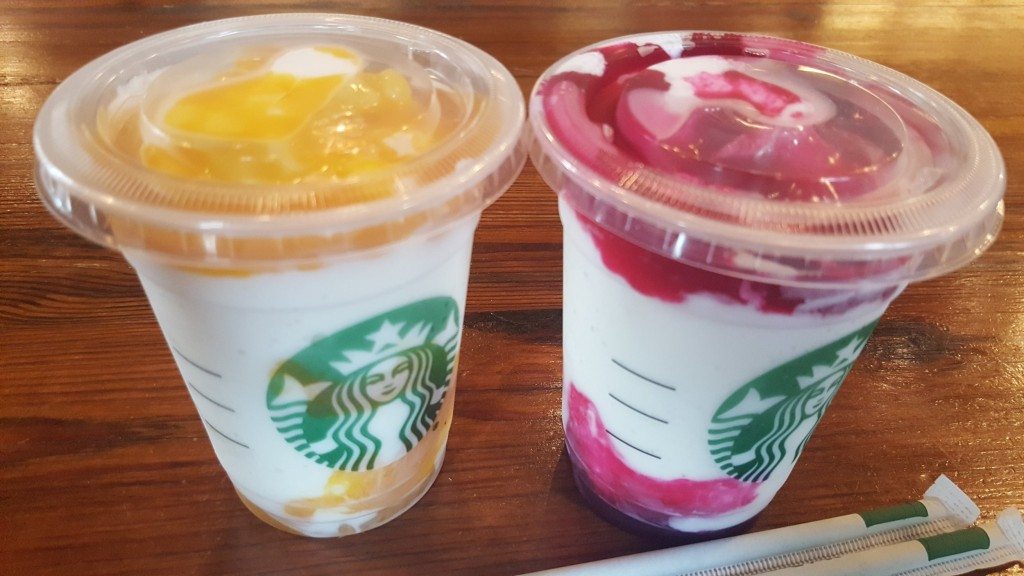 Related posts