Christmas arrives at Starbucks today.
Melody, November 15, 2011
48
3 min

read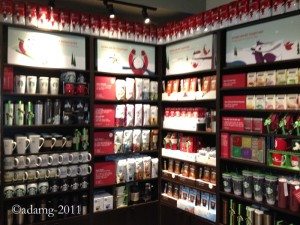 Today is the day that Christmas launches in Starbucks everywhere in the U.S.!
There are re-usable cold tumblers, and they come in "Tall" size now! Now that is something I will definitely use. I've heard that the straw on the tumbler changes color. (Someone please correct me if I have got that wrong.) Christmas Blend whole bean is back in the stores, and comes in a decaf version or in the Via Ready Brew format. The Espresso Roast version of Christmas Blend is back too. There are lots of tumblers, and some mugs too. There is a smaller sized mug which seems to have some sort of airplane on the handle. You can buy a variety pack of Via Ready Brew. There are small ornaments for your Christmas tree which look like the paper cup. Several new holiday-themed Starbucks cards are here, including one that looks like a gift tag. The holiday trio of cocoa is here too – a gift set of three different instant hot cocoa flavors. Joy tea by Tazo returns to the stores too.
I want to mention that today is the day that the Caramel Brulee Latte returns.  This drink was first launched November 17, 2009. I have a weak spot for it. I think my problem is that I really like the crunchy topping that goes on top of the whip cream.
Starbucks with a Clover brewer launch Ethiopia Harrar and Aged Sumatra today.  Now that is pure wonderful.  Both are superb, and will likely be sold out fairly quickly.
I noticed that there is some sort of stuffed dog that you can buy too.  I am not sure what Starbucks was thinking by selling a stuffed dog, but it looks like a missed opportunity to reminisce about past Starbucks heritage and history.  In the very early 1990s, (pre-1992) Starbucks ran a wildly popular Christmas Blend print ad featuring a St. Bernard.  You can see that old-school ad on the Brand Autopsy blog – I highly recommend visiting this link:
Christmas Blend – Brand Autopsy history
A stuffed St. Bernard with a mini-pack of Christmas Blend would have made sense and would have been sooooo cute!! That would have sold like hot cakes. And there's no reason why they couldn't have made that work.  We may never have the year of Italian Christmas pottery back at Starbucks, but they still can produce lots of fun merchandise that recalls the romance of the Starbucks Christmas Blend history and tradition.
Right now, I am still having some difficulty producing photos for my blog due to technical difficulties with my camera, so I definitely owe an extra big thank you to the partner who helped me out with a couple of the merchandise photos.  Thank you!
It looks like a fun set of Christmas merchandise.  I'll have other blog posts later on that talks in more detail about some of the things mentioned here.  I just wanted to say "hello" to Christmas 2011 at Starbucks.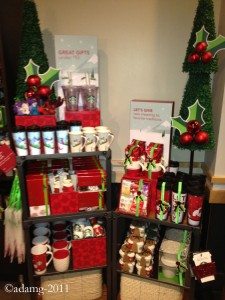 Last but not least, I thought I would share some photos of Starbucks stores that I dropped by early this morning on my walk into work.  My apologies that they are a little dark and a little blurry.  I took them with my phone, and at least at the moment, I don't have the chance to resize them yet.  Nonetheless, I thought you might like a stroll through downtown Seattle with me:
1912 Pike Place: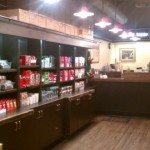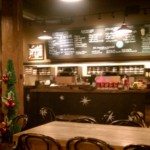 Westlake Center:
 I have to apologize that this is a bit of a sloppy post.  Hope you enjoy all the photos, and as always, feel free to comment below. Talk about anything holiday related! 🙂  Happy Christmas at Starbucks launch day!
Related posts