Starbucks holiday gift giving ideas – at other retailers!
Melody, December 9, 2013
10
2 min

read
I was shopping at Bed Bath & Beyond today, and saw this adorable Starbucks mug!  It's 12-ounces, and comes packaged ready to give as a small holiday gift.  I had to buy it for the mug!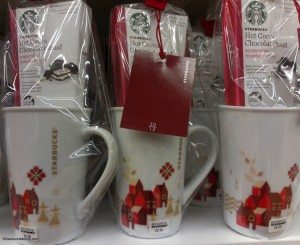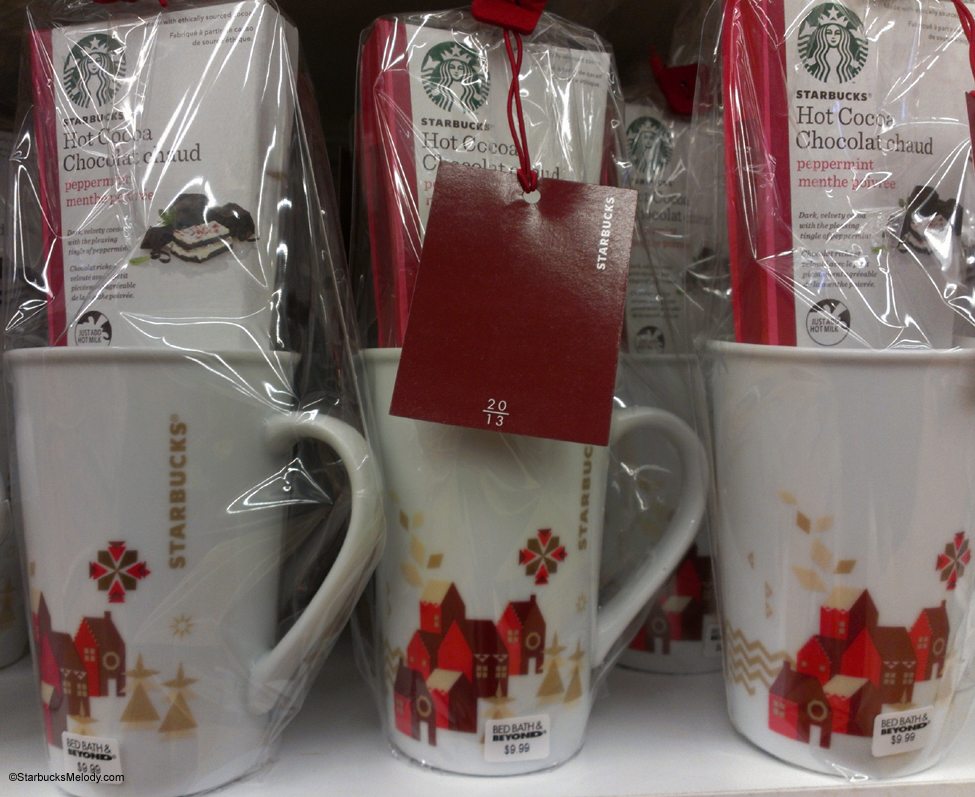 A number of stores (I think both grocery and other large retailers, as well as Starbucks stores) have the Starbucks Holiday Blend for the Verismo.  Keep in mind, all of the Holiday Blend packaging that has the words, "soft & layered" on it are not the same as Christmas Blend, which is described as "spice & sweetness."  Here's my cup of Holiday Blend from made by the Verismo: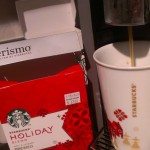 At Bed Bath, & Beyond, there were also this gift sets called from "Cocoa for two."  I liked the red one quite a bit: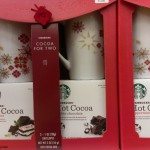 A friend was shopping at Fred Meyer (a Pacific Northwest chain) this weekend, and found this cute mug which is part of a promotion if you buy 3 qualifying Tazo or Starbucks items: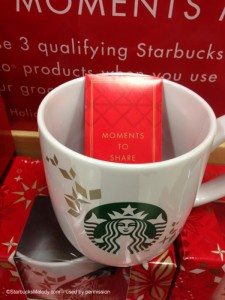 The "Shared Moments mug"is fourteen ounces in size.  I like it too! Very nice! I may have to run to Fred Meyer and find this mug.  I've heard that Target stores have the exact same promotion and Shared Moments mug.
I just thought I'd point out some fun little things to keep your eye out for! You never know what you might find in Starbucks merchandise in other stores.  (All of these items are considered CPG items.) If you need small gifts, some of these kinds of things would be great – and if you find something unique at a Safeway, Target, or other retailer that you want to tell me about, use the "contact me" form on this site.
Happy holiday shopping!
Related posts