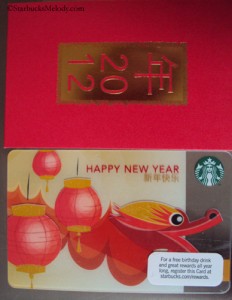 Happy New Year to all my readers!  Have you made any resolutions for 2012?  Don't forget that you can bring in your tumbler (meaning the limited promo tumbler) for free coffee refills during the month of January.  The previous article about that promotion is here.
I decided to start the new year with a blank slate: a totally open thread.  Feel free to share your resolutions for the year, or what you want to see at Starbucks this upcoming year, or anything Starbucks-related.  The funny thing about having a blog like this is that it is a bit like have a restaurant:  I have to always have an enticing menu of food or else people will quickly lose interest.  The novelty effect wears off fast.  As I look back at 2011, there were a number of store review articles, history lessons, and leadership stories that I thoroughly enjoyed.  For me, a number of the high-notes for 2011 were as follows:
But I want to know what YOU want to see on this site.  What do you like and what do you not like?  And how often do you want to see new articles?  Knowing all these things will help me formulate  blog content for 2012.  This blog is going on three-years old.  (I started in early September 2009, so I guess about 2 and half years, but it feels like MUCH longer!  It feels like I've been at this for years.)  I am still amazed that I haven't run out of Starbucks stories!
Despite what it might look like, this is still a relatively small Starbucks blog.  As far as I can tell, nothing has ever gone "viral" from this site.  Actually, that might be a totally fun thing to have happen in 2012, but I'm not going to hold my breath.  I really appreciate everyone who comes back over and over again to join in the comments, and "like" the blog posts and is a part of this community.
I really do want to know all your Starbucks-thoughts.  If you have ideas on what I should cover, do tell.  And as I said, this is an open thread.  I want to entice everyone to come give feedback on what you liked in the past (or did not like):  Every comment left below will be eligible for a $75 grand prize Starbucks card.  (Maximum two entries per person.)  All comments must be posted before 8:00 p.m. (PST) January 2, 2012.  I'll throw all the names into a hat, and pull one out as a winner.  Actually, I'm going to entice my friend "LatteRose" to pull the name out of the hat, so she is not eligible to participate.  (Sorry Rose!)  Be sure to use a valid email address when leaving a comment so that I can easily email you and let you know if you've won.  Winners must have an address in either the United States or Canada. As always, comments may not descend into personal attacks, or any rude and harassing comments.  No spam.  The $75 Starbucks card has already been purchased and is just waiting for a winner!  (See attached image).
Thank you again for a great 2011!  I hope 2012 is even better!
~Melody
Related posts