I really love my Starbucks planner: Thank you @SbuxIndonesia
Melody, January 27, 2011
31
3 min

read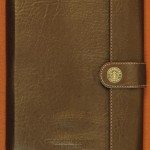 I want to share with you an amazing merchandise item from Indonesia: A Starbucks planner.  At the end of December I got a gift in the mail from Romie Johanes who is a Starbucks partner in Jakarta, and he is also the official voice of @SbuxIndonesia.  It's been a number of years since any planner has been sold in a United States Starbucks, and I have never seen any as thoughtfully designed as this 2011 Starbucks Indonesia planner.  Notice that the inside of this planner includes a listing of every Starbucks location in Indonesia.  The planner invites you to a coffee tasting:  Every Starbucks store in Indonesia has a pre-scheduled coffee tasting time between 4:00 and 5:00 p.m.  I should make it clear that the planner isn't exactly "sold" in Indonesia.  A person collects stickers in order to earn the planner.  To be honest, I am not sure how one collects the stickers.
I have to admit, that when I hear about the Starbucks overseas, I feel like I am missing out.  From the passion I hear about in the international markets, it seems like those Starbucks are one step ahead of the United States.  I don't know, but I'm so impressed with every little journey we take internationally, and thankful to all the partners and customers abroad who are so passionate that they are helping this blog and community thrive.  The excitement overseas with new store openings sounds nearly joyous from my vantage point, here in rainy Seattle.
The print in the Starbucks Indonesia planner is a little light, so it might be hard to read.  I want to call your attention to the planner's description of a "third place".  On this blog, and in the stores, we talk about the "third place" but rarely do we give it such an exquisite definition as this.  With no further delay, here is the what the "third place" means in Starbucks Indonesia:
the third place
It's not home.
It's not workplace.
It's that special place in between where
we meet to awaken our senses,
to find inspiration and
to make lasting connections.
The third place –
this is what we have become for you,
our loyal customer, our friend.
Every single day, we look for better ways to
create a unique coffee experience for you.
And it's not just through the best tasting
brewed coffee that we serve, or the couch
you always want to sit on, or the way your
barista prepares your favorite drink.
It's about transforming your ordinary day
into an extraordinary Starbucks experience.
And that's something that always drives us
to make you want you to come back,
over and over again.
Notice that some of the months feature stores.  The month of April features a Starbucks in the Ubud region of Bali, Indonesia which has a rare store design featuring all local and traditional Indonesian furniture.  That store is the sixth store in Bali, and opened new in September 2010.  For those who are curious, there are about 85 Starbucks stores in Indonesia.  Starbucks Indonesia opened its first store on May 17, 2002.
If you're looking more ways to connect with Starbucks Indonesia, you can be a fan of their Facebook page too:
http://www.facebook.com/StarbucksIndonesia
Thank you to Molly at Seattle Custom Framing for her help with the photos.
Hope you enjoyed this little planner as much as I have.  I know I didn't get a picture of every single page but I hope this gives you a sense of what's in the planner.
Related posts