I saw a Buzzfeed article on "26 Signs You're Hopelessly Obsessed With Starbucks," and decided that I would create my own list. Buzzfeed clearly didn't check with me for my input on theirs. 😉 Here's Melody's own 26 signs you're hopelessly obsessed with Starbucks: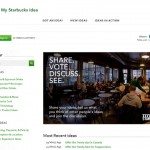 26. You have a profile and comment at MyStarbucksIdea.com – Because you ponder about Starbucks enough that you're sure you have the next great idea for them!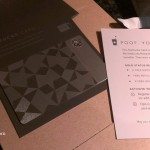 25. You have not just a gold and several registered cards, but well, you've got a stainless steel Starbucks card. You know, the kind where there are only a few thousand of them in circulation. It might weigh down your wallet, but it's worth carrying around.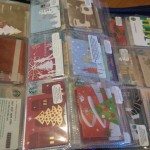 24. In fact, you have a whole collection of Starbucks cards. Youkeep them neatly organized and show them off to visitors at your house. You buy and trade Starbucks cards on eBay and in a variety of Facebook Starbucks card trading group. You may even be going to Starbucks "Coffee Con" in Seattle, October 10th and 11th, where there will be lots of card trading happening.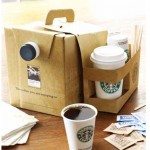 23. When someone tells you to bring drinks to an all night party, you're sure they mean "bring a Starbucks coffee traveler!" Party time means coffee traveler, in your world view.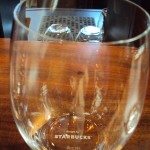 22. You drink wine at home from a Starbucks-branded wine glass. Who wouldn't? You love the little sayings on them, like 'Take a moment, or three.'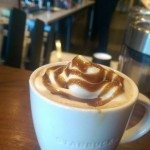 21. You can order a doppio con panna espresso drink at nine at night. It doesn't phase you.
20. You WANT Starbucks cards as gifts from anyone and everyone … birthday, Christmas, you name it. And loaded with $5 doesn't do anything for you. Maybe $20 or $25 on that card – that's a start.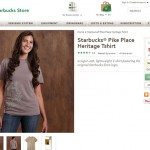 19. You own Starbucks apparel, and gladly wear it. It doesn't even matter if fits right, or what season it is. You'll wear your Starbucks official Pike Place t-shirt in winter!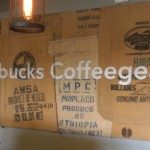 18. You've been shopping at the Coffee Gear Store.
17. Better yet, you've taken a vacation to Seattle just to see all the Starbucks sights. Pretty much you talk about Pike Place Market and Seattle as if you live there, even if you don't.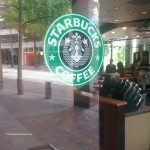 16. If someone shows you a Starbucks logo, you can easily spout off things like, "Oh well, that was the 1987 – 1992 Starbucks logo!" It also means that you can date Starbucks merchandise at a glance by looking at the logo.
15. You moved into your home because it's within one mile of any Starbucks.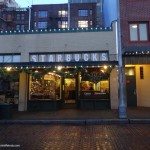 14. Better yet, you moved into your home because it's within one mile of 1912 Pike Place.
13. You really enjoy getting to know your neighborhood baristas.
12. Better yet, all your Facebook friends are Starbucks baristas. (Well, half are partners and the other half are lawyers).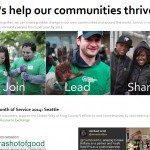 11. You volunteer with Starbucks at community Service events. Every April, you proudly look for community service events to join in for the Starbucks Global Month of Service. You have at least two or three green standard Starbucks community service t-shirts in your wardrobe from when you've volunteered with Starbucks.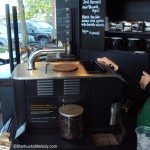 10. There may be several Starbucks within a mile or two of your house, but you'll drive past them to get to a Clover – Reserve Starbucks.
9. The first day autumn begins when you've ordered a Pumpkin Spice Latte at Starbucks.
8. The first day of winter begins when you can finally buy Starbucks Christmas Blend.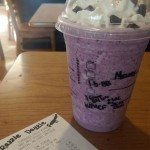 7. You know there's no such thing as a "secret menu" yet you speak drink cup code and can create a great "Razzle Dazzle Frappuccino."
6. You pay with the Starbucks mobile phone app. Nobody has to tell you that you're earning a star per transaction at Teavana, Evolution Fresh, and La Boulange.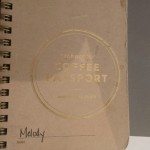 5. You take your coffee education über seriously.
4. You read StarbucksMelody.com. Not just once. Bookmarked and all the time. My gosh, when is a new article coming out? Article updates just three times a week isn't enough for you!
3. Better yet, you've subscribed to StarbucksMelody.com (when you leave a comment, click the box that says subscribe to future articles.)
2. You follow StarbucksMelody on Facebook and Instagram.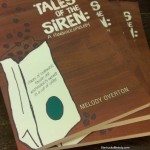 1. And best of all, you've read the book Tales of the Siren: A StarbucksMelody, and yes, you thoroughly enjoyed it.
Now it's your turn … What's a sign that you're hopelessly obsessed with Starbucks?
By the way, to be totally clear, this is all just for good fun! If we can't poke a little fun at ourselves, and laugh, all is lost! It's your turn to add to the list!
Hope you enjoyed this list!
Related posts