Starbucks merchandise review: May 2012
Melody, May 10, 2012
23
3 min

read
There is lots of new merchandise at Starbucks!  I thought it would be fun to walk through some of the new things in the stores.  Here it goes!
By popular demand, Starbucks has finally launched dome lids and replacement straws for the cold to-go cups.  Frappuccino fans will like this!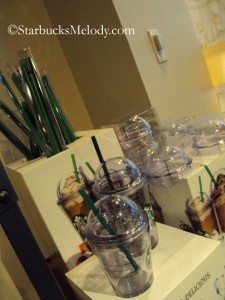 There is a new coffee mug inspired by Three Region Blend, and it's quite ornate, which is something I like!  I definitely have to get one of these: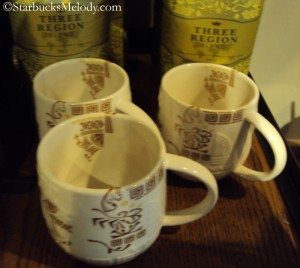 For the first time ever, the to-go reusable cold cup comes in a stainless steel version.  I had a co-worker drop by my office and proudly show hers off the first day it was out.  I know many customers will  love this: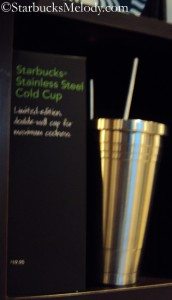 There is a whole new series of city mugs!  These are the "local relief" mugs; obviously it is "relief" referring to the definition found in "that's a nice relief map," not "what a relief that the coffee is done brewing!" 😉  My understanding is that a number of cities have these but since they're new, I'm not familiar with other cities or designs yet.  I think it's kind of cool to offer another way to collect local mugs.  The Seattle one appears to mesh the Space Needle, Mount Rainier, and it looks like the Starbucks headquarters, all into one design.  I think I will have to get one.  The name of the city is written also on the interior of the cup, though I don't think you can see that in this photo: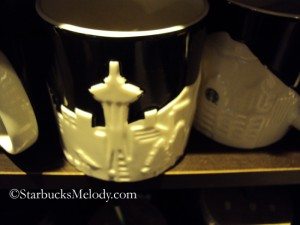 Yet another new item is the recycled glass cold drink cups.  They say Starbucks down one side of them, and on the other side of them there are lines with very small letters that say, "s," "t," and, "g."  The letters stand for (as is obvious) "short," tall," and, "grande," and so delineate the beverage size fill line.  I hope I've explained that okay!  Anyway, I like the look of the recycled glass ware, and enjoyed the mugs that had said "16" on them, and so I definitely like these too: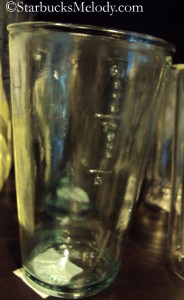 And last but not least, there are few new ceramic ware items, including a "chubby" mug: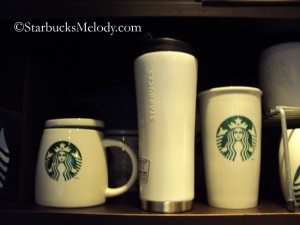 Thank you very much to Mindi who volunteered her store for photos of all the above merchandise, and who walked me through a tour of all things new and exciting on the merchandise wall!
***************
Last but not least, I want to mention an exciting item currently available exclusively at the Starbucks located at 1912 Pike Place.  It is a reusable cold cup with the first logo on it and even better, currently when you buy one of these cups, Starbucks will donate $2.00 to the Pike Place Market Foundation.  Here are the cups:
I have to point out the back side of the cup.  The cup has boxes on it just like the standard boxes for marking up one's drink, but also includes an extra box.  Notice at the bottom that "first store" is checked off!  That's  a great touch!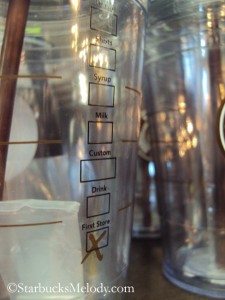 These cups have a removable cardboard attachment which talks about the donation to the Market: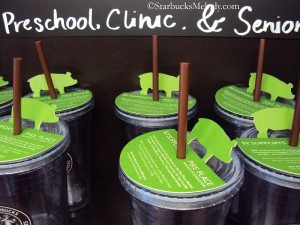 If you are wondering about the pig on top, it's not a capricious animal choice! 😉 The pig is sort of unofficially the mascot of the market.  1912 Pike Place has their own pig too, and his name is "Pork and Beans."  Be sure to look for the pig when you visit the store: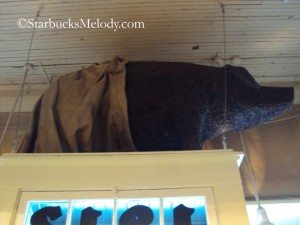 Hope you enjoyed this merchandise tour!
Related posts