A reader in Canada recently mailed me this great Starbucks card!  This Starbucks  Canada card is a new release as of July this year.  Thank you so much for the gift!  I like the pretty maple leaves.  As I understand it, it will be a limited production card, so I assume it will quickly become very collectible.  This is another of the many Starbucks cards that are part of the 'destination' series.  Here it is: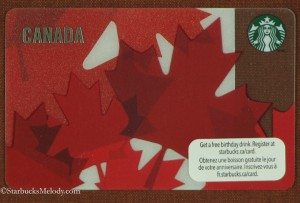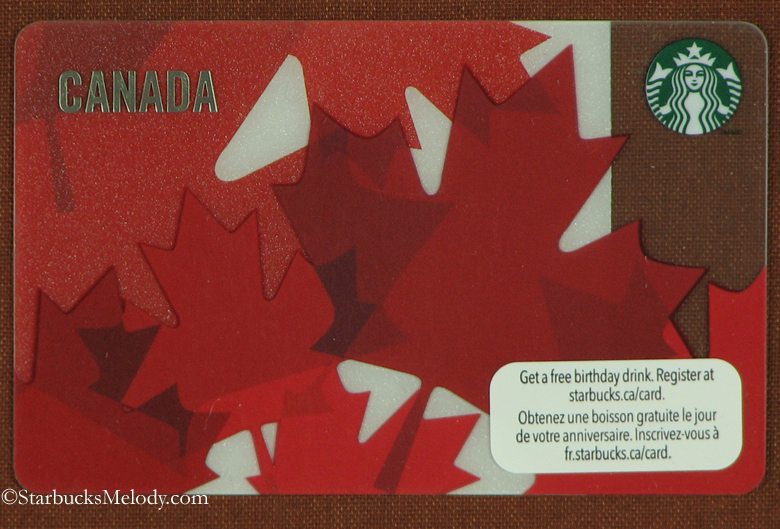 (Thank you Molly at Seattle Custom Framing for the nice photo.)
While we're on the topic, I thought it would be interesting to provide some color around the Starbucks card.  I was digging through the Starbucks investor relations page and came upon a link to a June 12, 2012 conference.  This image comes from the William Blair and Co LLC Growth Stock Conference held in Chicago, Illinois, on June 12, 2o12: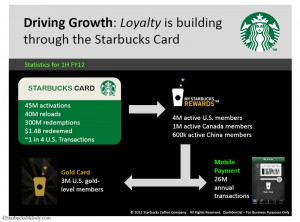 About 25% of all transactions at the registers (in the United States) are with a Starbucks card.  I thought it was interesting that there are about 3 million gold card holders in the United States.  With the extremely large numbers shown, it is critically important that Starbucks trains partners on all the ins and outs of card benefits.  At some point in the future, I may do a very close up look at those perks again because they are indeed great for discussion.  The card perks certainly are generous, but have some areas of ambiguities.  But I will leave that for another discussion in the future!
Hope you enjoyed the Canada card!  If you're collecting Starbucks cards, this one is a must-have for your collection.
I've written lots of past articles about Starbucks cards, so here are a few of them:
Feel free to discuss anything related to the Starbucks card!
Related posts