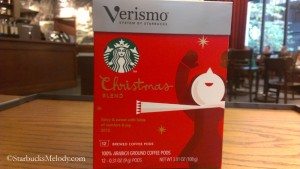 10 things you should know about Starbucks and the month of November:
November is a great month at Starbucks.  Did you know that lots of interesting things have happened first in November for Starbucks?
There you have it! Ten essential November Starbucks history lessons.  If you like more of this kind of thing, you can follow @SbuxCalendar on Twitter which is tweets periodic important dates in Starbucks history.
If you like the holiday beverages, go to Starbucks November 15, 2012 through November 18, 2012 (from 2:00 p.m. to 5:00 p.m.) and you can take advantage of a "buy one, get one free" promotion. Now's a chance to go with a friend, a buy one holiday beverage, and get the other for free.
Today is the launch of holiday 2012 at Starbucks!  I will have more articles up soon about this year's holiday offerings and store holiday decor.
Related posts