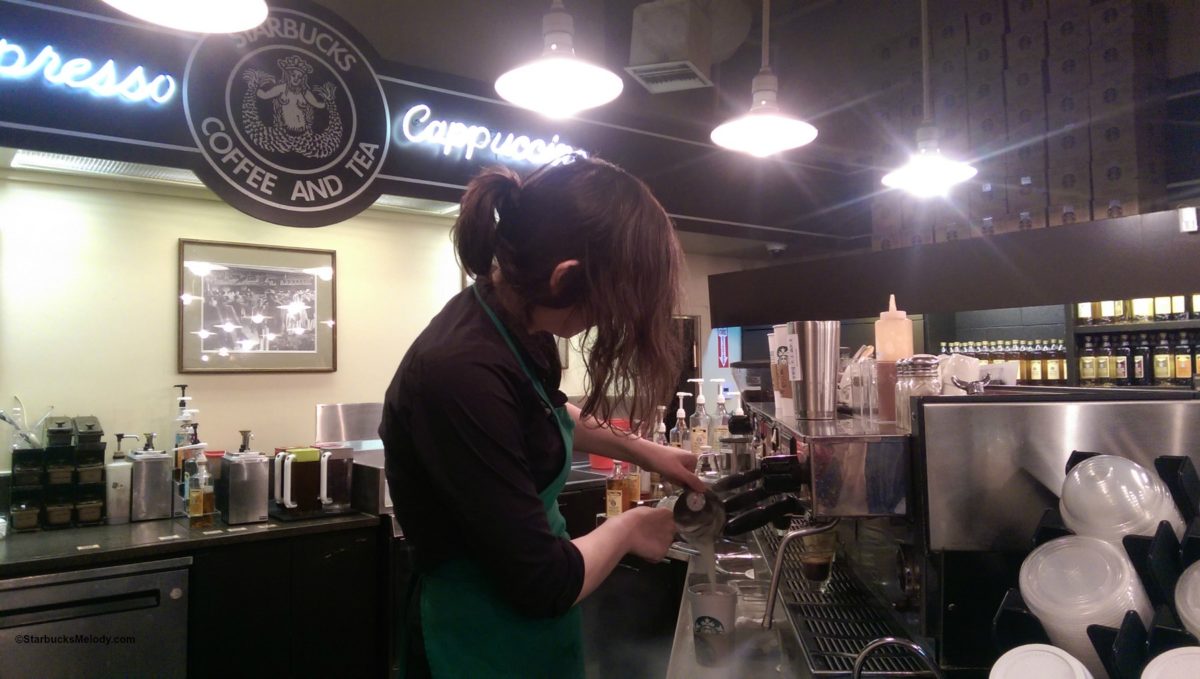 Pike Place Starbucks History: 1971 and Early Years
Melody, March 22, 2015
17
6 min

read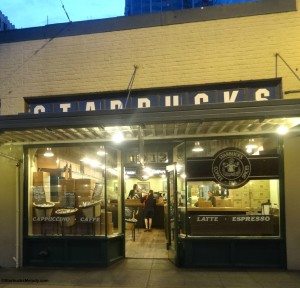 I know that many people don't know much about the history of Starbucks, other than it began in Seattle's Pike Place Market in 1971. Let's dive into that old history in more detail:
The three original founders of Starbucks were Jerry Baldwin, Zev Siegl, and Gordon Bowker, and that original first Starbucks was located at 2000 Western Avenue. Its grand opening date is in dispute, but usually thought of as March 30, 1971. Click here for a glimpse of the original building (no longer exists – later demolished). I've also heard April 1, 1971 as the opening date. It could be that both of these dates have an element of truth to them. Wikipedia says March 30, 1971, and every old Seattle Times article will state that Starbucks opened in March 1971. Media relations at the Starbucks headquarters says that it's April 1st – the day that the lease was signed. It could be that the store was open for business a few days before the actual lease signing. In 1971, Seattle was on the decline. It was one of the few years that Seattle lost some of its population, due to massive Boeing layoffs. Given the unusual economics of what Seattle looked like 1971, it is realistic to think that the building owner let the three founders work on the building and open a business before actually even signing a lease! It took them two months to convert what was once a junk shop into Starbucks Coffee Tea and Spices.
The three men had some debate as to what to call the business. It was nearly called Pequod or Cargo House. The name Starbucks comes from the book Moby Dick, as Starbuck was the first mate on the ship the Pequod.
In 1971, Starbucks sold 21 varieties of tea including Lapsung Souchoung Keemun, Young Hyson, Russian Caravan, Gunpowder Dragonwell, and more. The original coffee offerings in 1971 included Sumatra, Kenya, Uganda, Colombian, Mexican Java, New Guinea, Mocha Java, French Roast, Brazil, Yukon Blend, Peet's Blend, and Major Dickenson's Blend.
Jerry Baldwin learned to roast coffee from Alfred Peet, the founder of Peet's Coffee and Tea – for Starbucks' first year of business, it purchased coffee directly from Peet's.
In June 1971, a pound of Sumatra at Starbucks would have been a pricey $1.75.
Starbucks grew very slowly. The second store, in Seattle's University Village, opened in November 1972.
One absolutely key thing to remember about Starbucks is that it opened before there were official boundaries designating the Pike Place Market historical district. In 1971, it's likely that anybody would have said that Starbucks sat inside the loose boundaries "Pike Place Market". However, in 1971, there was a movement among Seattleites to demolish the entire Pike Place Market and create new construction. The boundaries of the historical district – creating a small area where buildings cannot be demolished – were established in November 1971, by the Pike Place Referendum (more officially called Initiative number 1) on the ballot. 62% of Seattleites chose to save Pike Place Market and establish the historical boundaries.
Today, as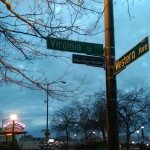 you visit Seattle's Pike Place Market, you'll see brown signs (hanging near street signs) designating the boundaries of the historical region.
In November 1971, Starbucks found themselves located just outside of the newly-defined Pike Place Market historical district. In fact, they were literally about one half a block away from the new Pike Place Market boundaries, if that. The closest current structure to the original Starbucks is the Tom Douglas restaurant Seatown at the corner of Virginia and Western. Virginia and Western is one of the boundaries. Starbucks was outside the lines of the newly-formed Market by such a tiny distance. Seatown is at 2010 Western Avenue.
As you recall, Starbucks opened up precisely at a time when people were leaving the city, and Boeing had laid off thousands. In April 1971, a billboard hung in Seattle with the words "Will the last person leaving Seattle turn out the lights?" However, over time, Seattle did recover from the recession of 1971. The original Starbucks met its fate when the building was slated to be demolished. Forced to move, Starbucks relocated to a convenient spot within the newly-formed Pike Place historical district: 1912 Pike Place. In January 1977, Starbucks moved their first store a few hundred feet. Ultimately, 2000 Western Avenue was demolished and construction of a low-rise building with condominiums and retail on the bottom began – that building was completed in 1982 and still stands at that north corner of Pike Place Market, currently the home of the above-mentioned Tom Douglas restaurants.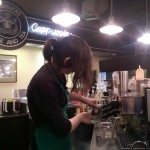 Today when you visit the 1912 Pike Place Starbucks, you can order a handcrafted beverage made by skilled baristas on a La Marzocco espresso machine. Starbucks first started serving espresso drinks in April 1984, at the corner of Fourth and Spring in downtown Seattle. Today we would hardly be able to imagine a Starbucks that didn't have any kind of espresso machine!
The fifth Starbucks opened in late April 1982, located in Seattle's University District at 4555 University Way NE. So when Howard Schultz joined Starbucks as an employee in September 1982, there were five Starbucks stores total.
The first five Starbucks were as follows: 1912 Pike Place (March 1971, relocated in 1977), University Village Starbucks, a store in Bellevue, Washington (a nearby city), the classic Capitol Hill Starbucks in Seattle at Broadway and Republican (opened originally at 507 Broadway East and later relocated), and finally, the store at 4555 University Way NE (April 1982).
Hope you enjoyed your early Starbucks years history lesson!
Sources:
Seattle Times historical archives, "A new source for that heady aroma," June 17, 1971, page 17, B section – Lists original teas and coffee, and mentions the conversion of a junk shop into Starbucks. Gives opening of Starbucks as "March 1971."
Seattle Times historical archives, November 29, 1972, page 29 – announces the new Starbucks in University Village.
Seattle Times historical archives, April 29, 1982, page 83 – announces the new 507 Broadway Starbucks.
Seattle Times, Melissa Allison interview of Gordon Bowker, March 9, 2008 – Gordon Bowker tells Melissa Allison, Starbucks came "dangerously close" to being called "Cargo House."
Seattle Times historical archives, November 3, 1971, page 24, "Pike Market vote called 'Victory of People'"
Howard Schultz's start date: September 1982 – off-the-record conversation with partners.
April 1, 1971, opening date as the date the leased signed – off-the-record conversation with partners.
Pour Your Heart Into It, Howard Schultz and Dori Yang:

– First espresso bar – pages 58 – 59
– Discussion of recession of 1971 and billboard – page 31
– Nearly named "Pequod" – pages 32  – 33
Related posts