The fourth Evolution Fresh (operated by Starbucks) opens!
Melody, November 20, 2012
11
3 min

read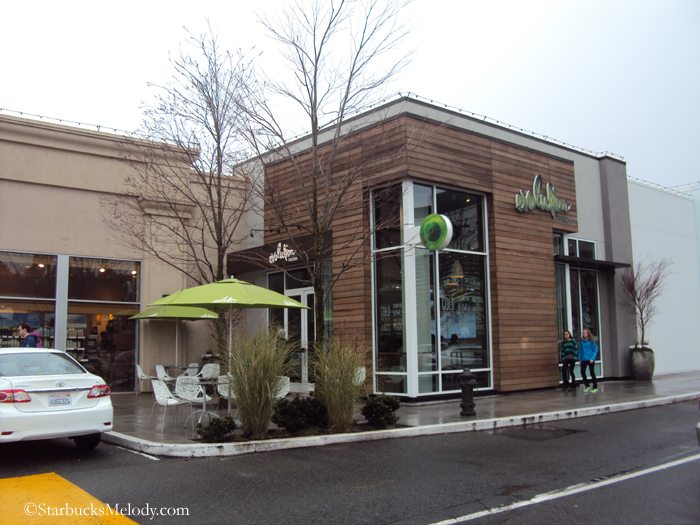 The fourth  Evolution Fresh store  (operated by Starbucks) is now open!  It's in Seattle's University Village shopping area, not too far from the new Tazo Tea store.  The grand opening of this new Evolution Fresh store was November 18, 2012, and I dropped by that day to see what's new, and how things were going.  In case you're wondering, here's where you find all the Evolution Fresh stores:
The new Evolution Fresh in University Village has new menu boards, has an in-store juicer, and is offering a great seasonal beverage – hot apple cider.  Actually, at the end of the day, it was the hot apple cider that curled my toes!  Also, Evolution Fresh stores have launched punch cards to reward frequent juicers.  Of course, if you are paying with your Evolution Fresh Card, or Starbucks Card, or Tazo Card, you earn a "star" for each swipe.  Your rewards can be redeemed at Starbucks only.
It seems like the juice wall has quadrupled in the number of offerings: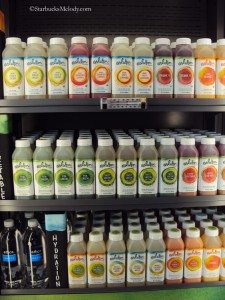 In that photo, the top row of juices has all organic choices.  Notice that there are two different bottled orange juices.  The top shelf is organic, and the bottom shelf is the standard Evolution Fresh orange juice found in many stores.  In addition, a customer can have a fresh squeezed orange juice.  The idea is to experience new orange flavors.  The bottled juices offer Navel oranges, and when I dropped by the store, the juicer was stocked with Valencia oranges: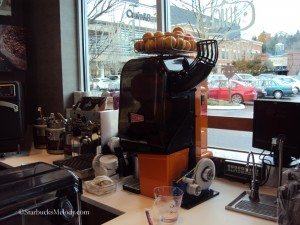 My favorite thing, by a long shot, was the new seasonal hot apple cider.  This is worth a trip into Evolution Fresh: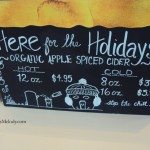 Here's those punch cards I mentioned: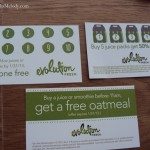 As usual, the food at Evolution Fresh is divine.  The new menu boards emphasize that a customer can create his or her own perfect salad or simmer bowl.  For the first time, the salads are now available in half-size portions.  I didn't take any pictures on this visit (on November 18th) of my food, but about one week before, I'd visited the Bellevue location, and during a very hungry moment, sent out this tweet on my wonderful buckwheat noodle simmer bowl with added tofu.  I really do like the food at Evolution Fresh.  There are many mornings where I start my day with a southwest scramble at Evolution Fresh at the downtown store, and then walk next door to Starbucks for a beverage.  And if you get the chance, try the chocolate mousse dessert. Wow.  It's a tiny portion, but it's so rich that that's all you'll want.
Just a few more photos of this beautiful new store – sorry that I couldn't get a good picture of an empty lobby:  The store was busy on day one!
Related posts