Starbucks launching the Hazelnut Macchiato on March 5th.
Melody, March 3, 2013
64
1 min

read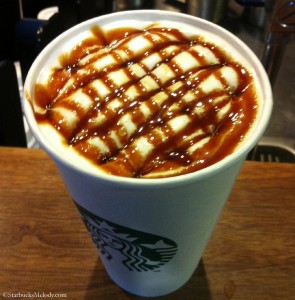 A new espresso beverage is coming to Starbucks.  The Hazelnut Macchiato launches on March 5, 2013, at Starbucks stores everywhere in the U.S. and Canada.  The beverage is a traditional machiatto with a vanilla syrup in the drink itself, and hazelnut sauce on top.  I have heard that the intent is to keep the hazelnut sauce as a permanent offering, but  can't confirm that for certain.  Since the launch date is right around the corner, it's possible that plenty of people have had a sneak peek of this drink.  Have you tried it?  What do you think?
A big thank you to the partners who sent me their beautiful Hazelnut Macchiatos pictures!  And if you haven't tried it, keep your eye out for it on March 5, 2013!
Related posts