Starbucks introducing a new Ethiopia core coffee!
Melody, September 23, 2013
40
4 min

read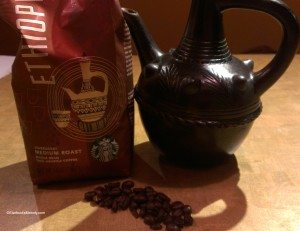 Starbucks will soon be introducing a new single-origin Ethiopian coffee into their core lineup, officially beginning in October.  (You might see it available in baskets before then).
I had the chance to try this today (September 9, 2013), with the blend's creator at the Starbucks headquarters here in Seattle: Coffee Master Anthony Carroll.  We cupped the coffee and did a tasting of it from a French press, and then at the end of the event, I tried it from the Clover.  Anthony Carroll is a 18-year partner who works on new coffee blend development, and recipe development and maintenance, such as (just for example) establishing the right brew times for coffees to be programmed into the Clover, developing the perfect amount of coffee and recipe for Verismo pods and K-cups, and maintaining the quality and recipes for the all the core and Reserve coffees, and of course, actually creating new blends.
Anthony only managed to sneak into one of my pictures: 😉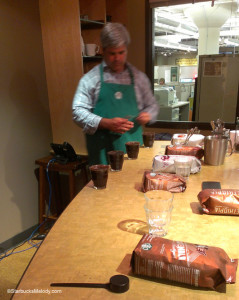 We compared House Blend, Kenya, Komodo Dragon, and finally the new core Ethiopia.
Actually, when I sat down, I realized that my cupping skills were a little rusty!  It had been a while.  Anthony talked about the spectrum of roast profiles, with House Blend being the lightest of the four that we tasted and compared today.  The new Ethiopia coffee is a medium roast blend.  I must say, the time just flew by, just talking with Anthony about coffee.  I felt lucky to be able to simply chat with the person famous for creating coffee blends, and maintaining recipe perfect for all the core coffees.  Anthony Carroll  is also the creator of Thanksgiving Blend! We talked about that House Blend was the lightest coffee that Starbucks offered up until 1997, when Breakfast Blend was introduced into the lineup.
Back to this event's coffee cupping:  there is quite a bit to knowing how to do a great cupping, but the very basic steps involve ground coffee in a cup, with water poured directly over it to brew it.  Then you break the crust, skim off the top crust, and slurp to compare coffees.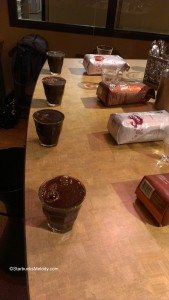 As we talked about Komodo Dragon, I realized that I didn't know much about that coffee.  With the "cupping" method of tasting coffee, you get some of the peppery-ness to the coffee, some of which are introduced by the Sulawesi and Papua New Guinea components.
I had the new Ethiopia coffee "cupped," in a French press, and from the Clover, as I mentioned earlier.  The French press highlighted a lot of sweetness to the Ethiopia.  When you compare it to the Komodo Dragon (compare via cupping), I notice that the Komodo Dragon is a little more complex and darker, and has more pepper notes.
The Ethiopia is stunning.  It's sweet, with a fairly clean finish, and has some cocoa notes, and lots of citrus.  Starbucks has been working with a number of farmers to produce this coffee for them, and will be offering it across their many stores, including introducing it into the Japan market sometime in early 2014.  By the way, this coffee is simply amazing from the Clover.
I drank a cup of it prepared from the Clover as I browsed the Starbucks Coffee Gear Store before I left the headquarters.  Don't forget to drop by the Starbucks Coffee Gear Store if you are ever in Seattle: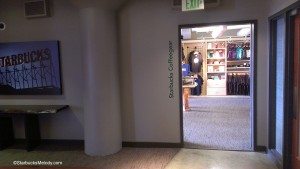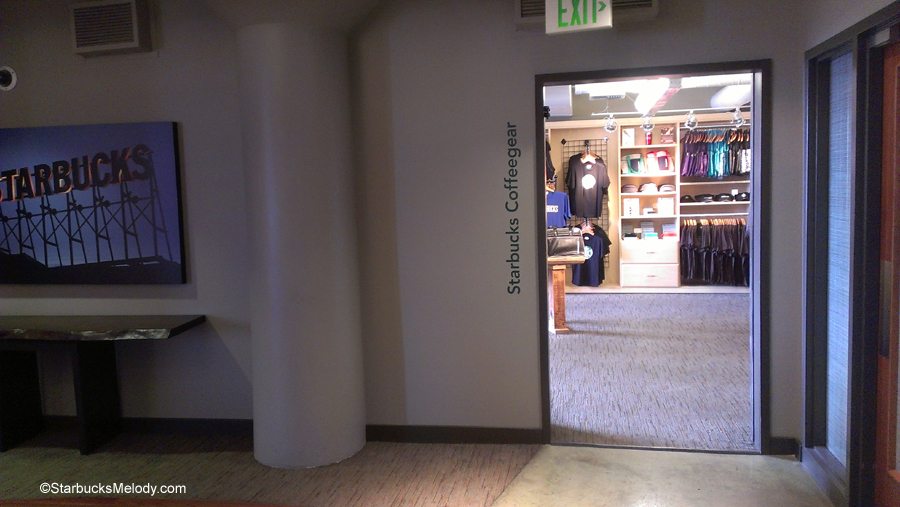 From the Clover, this coffee is squarely medium, with tons of citrus flavor, and big mouth-feel.  You don't any milk and sugar!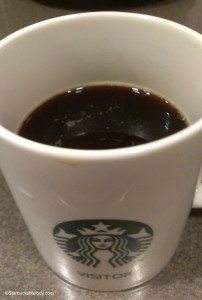 That's my cup of coffee from the Clover!
By the way, as I understand it, the new core Ethiopia coffee will be launched in many international markets as well, though some will receive it later than October.  I think during this coffee seminar, it was mentioned that Japan would launch the new Ethiopia in early 2014.
A reader of this blog sent in this great photo – stores will be getting a small number of Ethiopia taster cups for partners. These look great!  (Edit on 9/24 : In the comments, I stand corrected what the taster cups were sent for.  As I understand it, they're for customers who buy a one pound bag of Ethiopia.  Either way, I really want one!)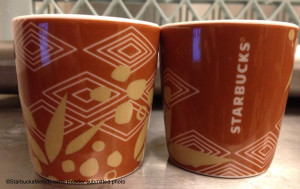 Last but not least, I leave you with one more picture from this coffee cupping event: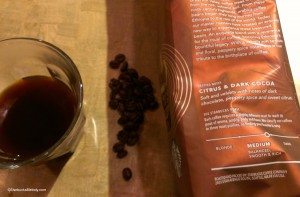 So have you tried the new Ethiopia coffee? What did you think?
Related posts