Starbucks is testing out two new holiday beverages right now: the Chestnut Praline Latte and the Cherries Jubilee Mocha.  If your local Starbucks has one of those beverages, then it's likely missing either the Gingerbread Latte or the Eggnog Latte.  These are just "test" beverages, meaning that they are not available nationwide!
The Cherries Jubilee Mocha appears to be the smaller test of the two, and is available in limited areas of Florida (Orlando and Tampa).  It's a mocha with cherry syrup, and it calls for a little cocoa powder on top, and a some special cherry drizzle.  Take a look at these great pictures of this drink: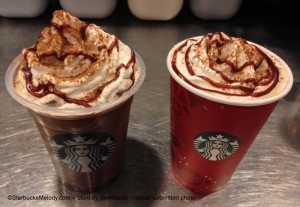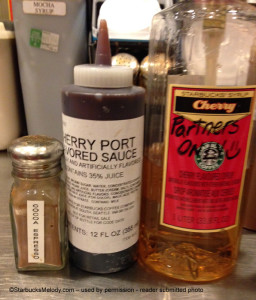 The Chestnut Praline Latte appears to be a little bit more widespread test.  I've heard that it is available in parts of Indianapolis, parts of Wichita, Omaha, and somewhere in Maryland (Baltimore) and a number of Midwest cities..  The Chestnut Praline test beverage is a latte with Chestnut Praline syrup, and topped with whipped cream and spiced pralines bits and pieces.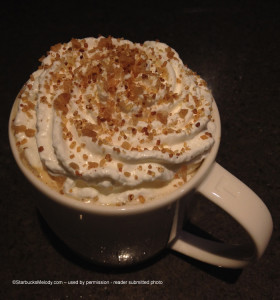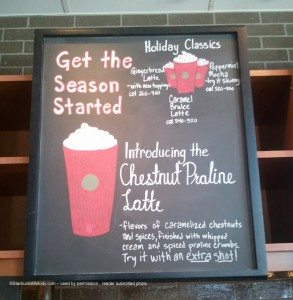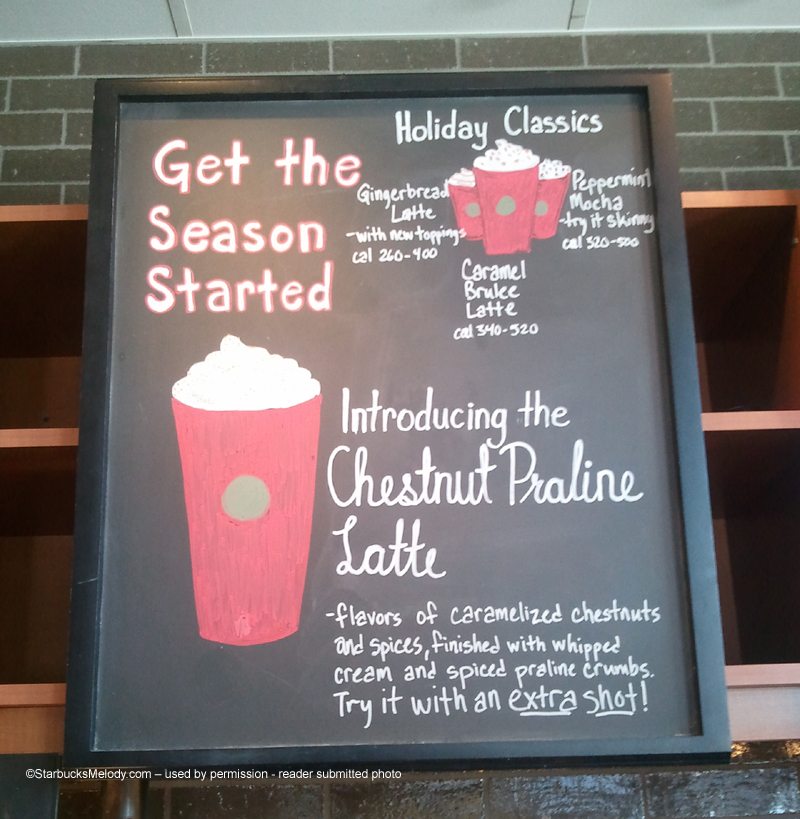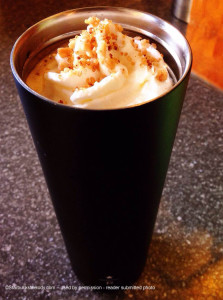 The Chestnut Praline Latte doesn't look nearly as sweet at the Cherries Jubilee Mocha (which probably makes a nice Frappuccino too!).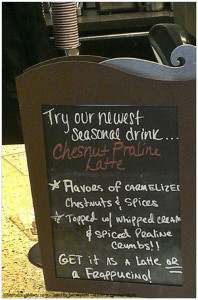 The reader who submitted the above sign wrote, "It's my new favorite latte. Not overpoweringly sweet – just perfect."
Unfortunately, I haven't tried either of these two new test holiday beverages.  I think I would enjoy the Chestnut Praline Latte especially! I hope you will weigh in on what you think of them!
Related posts