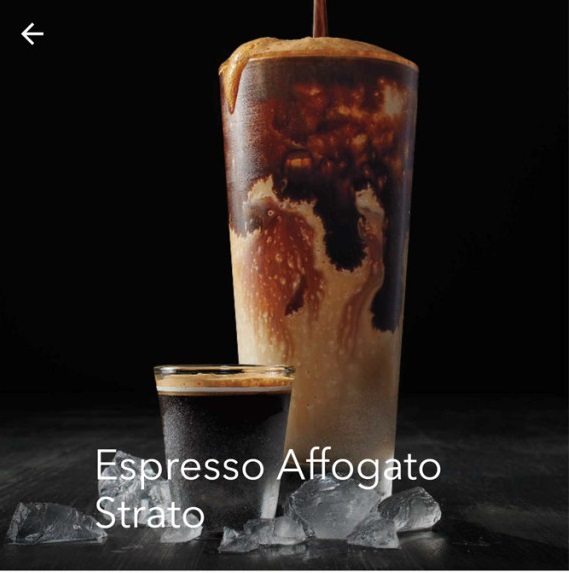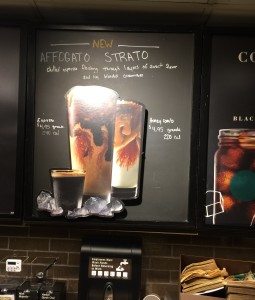 Starbucks customers in select cities in Minnesota and Texas have an extra drink to try. It's a test of the "Affogato Strato".
According to Erin Shane (in media relations) at the Starbucks headquarters, "the Affogato Strato is a small test in Minneapolis and Austin beginning July 26 for a limited amount of time this summer, available in two flavors: Espresso and Honeycomb."
It's a cold, blended, sweet drink that turns out a little thinner than a Frappuccino, from what I understand. I haven't actually tried the beverage, but this is how it has been described to me.
A barista described to me the build of this drink as follows:
The drink starts with whole milk measured to the bottom line of the cup. Then add pumps of caramelized honey or Italian Roast flavor. Add a short scoop of ice. Next add an Espresso base (this is similar to the Frappuccino base, but clear). Now blend the mixture. Layer one pump of either Italian Roast or Caramelized Honey to the walls of the cup. Pour the contents of the blender into the cup. Then pull two ristretto shots into a shaker with ice. Shake and strain over the top of the beverage.
That looks like a lot of work!
The beverage has shown up on the Starbucks app for customers who are located near test stores: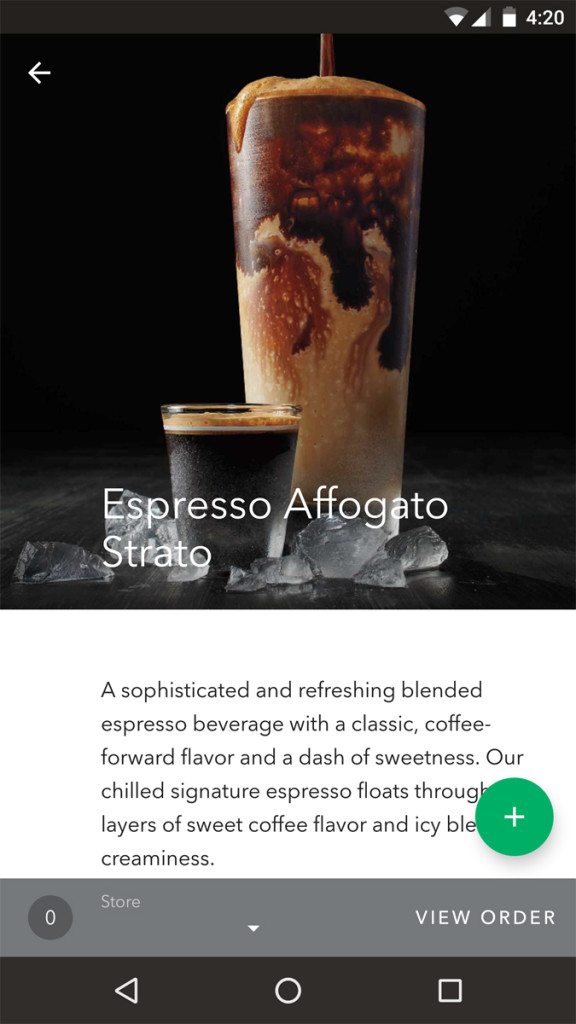 I think I would like the Espresso Affogato Strato. In some ways, it sounds like a much more coffee-forward Frappuccino. The Starbucks official description is enticing: "A sophisticated and refreshing blended espresso beverage with a classic, coffee-forward flavor and a dash of sweetness. Our chilled signature espresso floats through layers of sweet coffee flavor and icy blended creaminess."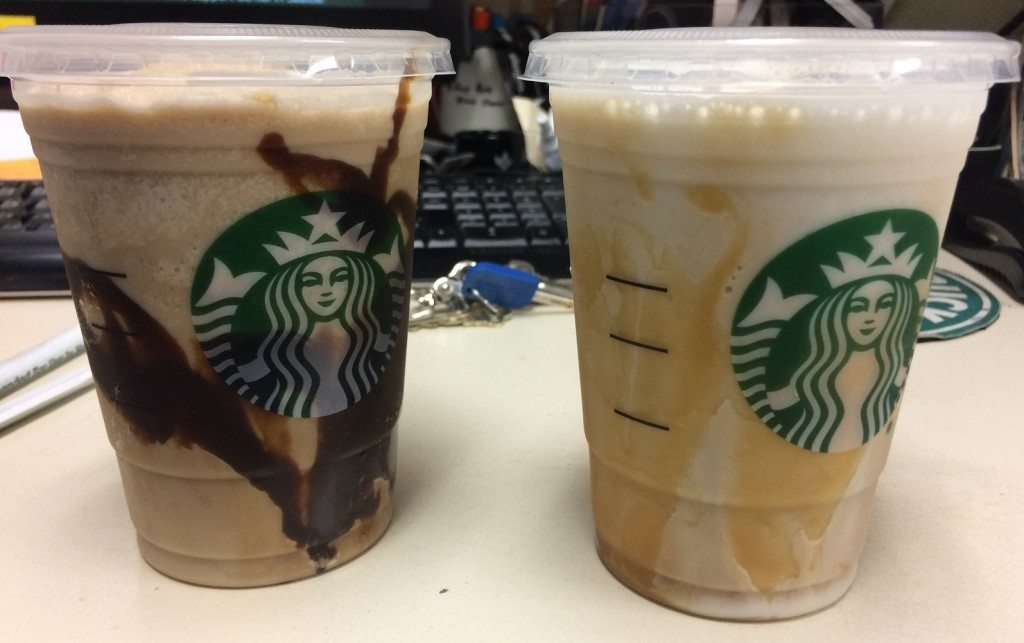 The barista who helped me with this story mentioned that she prefers the Espresso Affagato Strato over the honeycomb version. Of all the test drinks I've written about recently, this one looks really good. But as I mentioned, it appears to be a lot of steps to make the drink. I worry that the drink would be too many steps to operationalize on a large scale.
The 3 unique sauces/ syrups I've mentioned are exclusive to the stores testing this drink. Other Starbucks stores may have something similar, but not exactly the same ingredient components: Honeycomb Sauce, Blended Espresso Base, and Italian Roast sauce.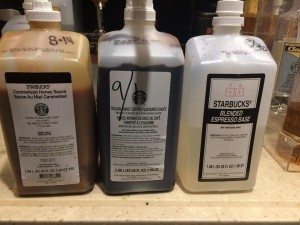 As always, keep in mind that Starbucks tests many more drinks than what makes it to a national launch. I'm voting for this beverage to expand as a test, but I can't count on it. Starbucks is known for testing new things all the time, most of which ultimately gets axed.
If you like reading about Starbucks tests, which has included everything from the Melted Truffle Mocha to the Pumpkin Flat White, click here for more Starbucks test articles.
Related posts