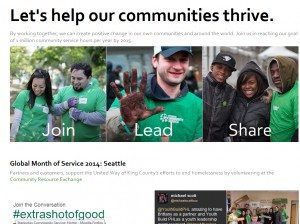 Every April (since 2011), Starbucks has encouraged and facilitated community service participation for both partners and customers. Of course, there are Starbucks partners who volunteer their time year-round, but each April Starbucks strongly encourages community service. Anyone (both customers and partners) can use the Starbucks Community Service website and look for events to participate in.
You probably have seen community service banners in your neighborhood Starbucks: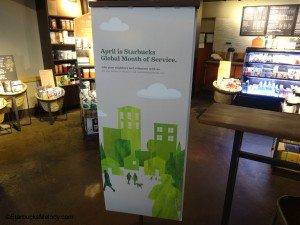 If you're participating in the April Global Month of Service, I'd love to hear about it. Send your pictures! I'll be joining two events later this month.
Hope to see you during a volunteer project!
Related posts