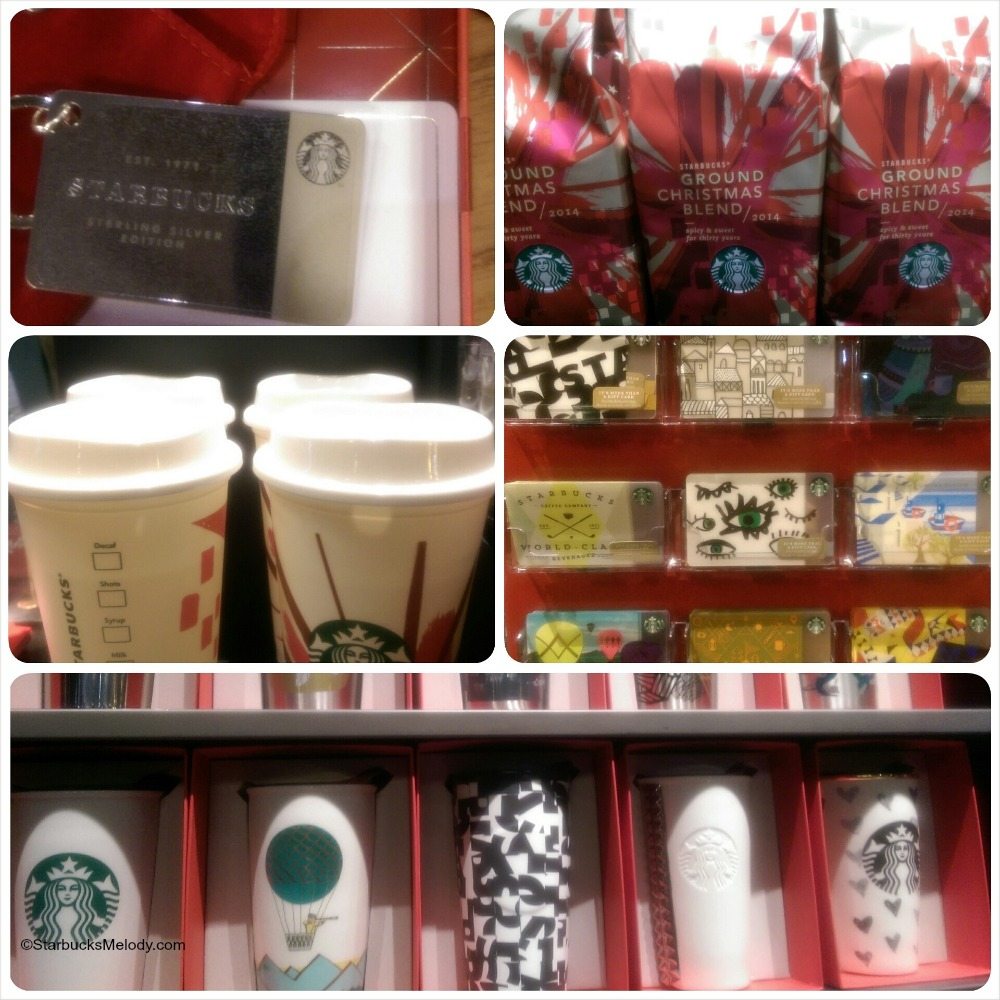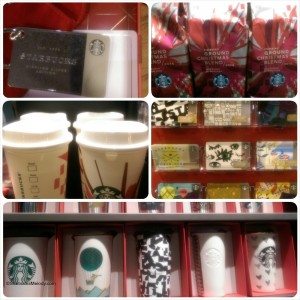 Today marks the official launch of the 2014 holiday season at Starbucks. There are so many things to mention, it's hard to know where to start!
CHESTNUT PRALINE LATTE: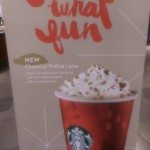 Today marks the official first day of the new Starbucks holiday beverage: the Chestnut Praline Latte. While the drink had a "soft launch" (meaning that it was not advertised but available upon request) as of November 8th, today is the firm start of the all-new seasonal beverage.
It's absolutely delicious. You can get it hot, iced, or as a Frappuccino. I've always said that Starbucks is the king of delicious drink toppings and this is no exception. It's not too sweet either, which is nice.
CHRISTMAS BLEND AND HOLIDAY BLEND: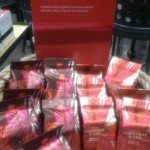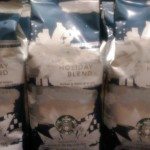 Christmas Blend and Holiday Blend have arrived in stores. (You'll also find whole bean Espresso Roast Christmas Blend in Starbucks stores, which is a darker roast version of Christmas Blend).
To eliminate confusion, I want to simply state that Christmas Blend and Holiday Blend are NOT the same coffee. I've overheard many partners telling customers that Holiday Blend is Christmas Blend in different packaging. That simply is bad information. I think I know where that comes from: I think many many years ago, Starbucks did repackage Christmas Blend as Holiday Blend but that is not the case now.
Christmas Blend has been a consistent favorite for 30 years, and its hallmark is the spicy aged Sumatra coffee beans. Notice that StarbucksStore.com describes Christmas Blend as a dark roast blend of "lively Latin American beans, mellow Indonesian coffees, and rare aged Sumatra." It is "full bodied and bold," and "spicy and sweet."
Holiday Blend is a "balanced blend of coffees from Latin America and Indonesia, layered with herbal and sweet maple notes." Notice that it does NOT have aged Sumatra beans in it. This makes a dramatic difference in how it will taste. It won't have the spicy flavor that is the cornerstone of Christmas Blend. Holiday Blend is a medium roast coffee described as "balanced, smooth, and rich."
Holiday Blend might not be found at smaller Starbucks locations.
Christmas Blend is one of my favorites and this year's is absolutely delicious. It's great from the Clover brewer, and the Espresso Roast Christmas Blend makes a great shot of coffee. I admit, I definitely buy the Verismo version of Christmas Blend every year too.
Please don't get tripped up thinking the two coffees are the same. 🙂
(I am enjoying a Clover-brewed Christmas Blend right now as I write this. Delicious. Not too spicy but incredibly bold and flavorful. Best year for Christmas Blend in years, and I happen to particularly like this year's made via the Clover.)
LOTS OF NEW STARBUCKS CARDS:
There are so many new Starbucks cards that I don't know where to start.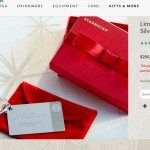 One thing to point out is the beautiful mini sterling silver Starbucks card. Each (company-operated) store received a small supply of them.  These little cards are $200 each and will be activated with $50 on it.
The actual cards are kept behind the counter, so you'll have to ask your local barista if they have them available for purchase. These were briefly online at StarbucksStore.com but quickly sold out online.
At the register area of every Starbucks, there are small number of this year's "core" Starbucks holiday cards, which should easily be found at Starbucks stores everywhere.
Many stores received an extra selection of cards. There were two different displays sent to stores: a display of 33 new cards and a display of 99 new cards (which includes the same cards in the display of 33 cards). You might find something like this at your local store: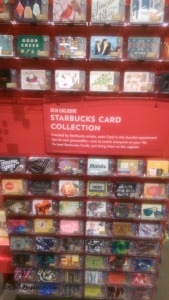 NEW MUGS: (The Dot Collection)
There are an overwhelming number of new mugs. From what I've heard, each of the 99 cards has a corresponding mug or tumbler to pair it with, though I'm not convinced that there are matches for all the cards to tumblers. There are some matches though. Look for signs for the "Dot Collection."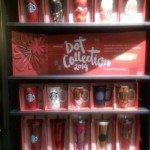 IGNITE THE WARMTH: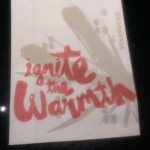 Even the pastry bags get a holiday look this year. I particularly like this year's pastry bags. They say "Ignite the Warmth" on them. In 1998, the Starbucks store holiday theme for Christmas Blend was "Embrace the Warmth." I think "Ignite the Warmth" is a nice modernization of that. Though it's quite possible that the current designers of the pastry sacks weren't thinking about 1998 at all, but I still like it and want to point it out.
PEPPERMINT BARK and PEPPERMINT COOKIE CHOCOLATE BITES: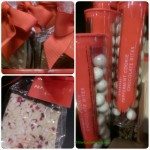 You'll find little treats in stores called Peppermint Bark, and separately, there are tubes of little Peppermint Cookie Chocolate Bites.
Every year these tend to be surprisingly delicious little treats, and this year doesn't disappoint. The Peppermint Cookie Bites have the right amount of crunch and a lot of peppermint flavor. I feel like the Peppermint Bark changes a little from year to year, and this year's tastes a bit like a white chocolate candy cane. In fact, it appears to be a mix of milk chocolate, white chocolate, peppermint flavors, and candy cane shaves atop it. I'm sure none of this is good for my waistline, but then most of the holiday season is bad for the American waistline.
HOLIDAY REUSABLE 2 DOLLAR CUP: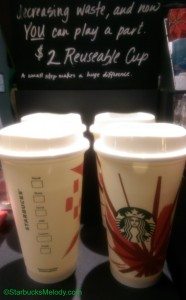 If you use one of the plastic, reusable cups, you can now get a seasonal version of it, for two dollars. The $1 plastic reusable Starbucks cup was first introduced in the fall of 2012, and has been so successful that it is still offered.
Starbucks offers a ten cent discount on your beverages when you bring your own cup. There official policy is that there is no cup discount when you use the store's for-here ware (though I'm aware that some baristas will give the ten cent discount to customers, nonetheless.) And there is no discount when you're buying ready-to-drink beverages from the cold case in the store.
That's it for now! I have highlighted some things you'll find inside Starbucks stores right now. I will end up writing about the holiday offerings again soon – I still have to talk about the special holiday food too!
Please weigh in!
If you have not done so already, please enter your email address in the side column and subscribe. Another great gift idea is the book Tales of the Siren: A StarbucksMelody – it's a must read for any true fan of Starbucks. Intended to be light-hearted and a little silly, Tales of the Siren demonstrates how Starbucks is in the "people business serving coffee." Hope you'll read it!
Related posts