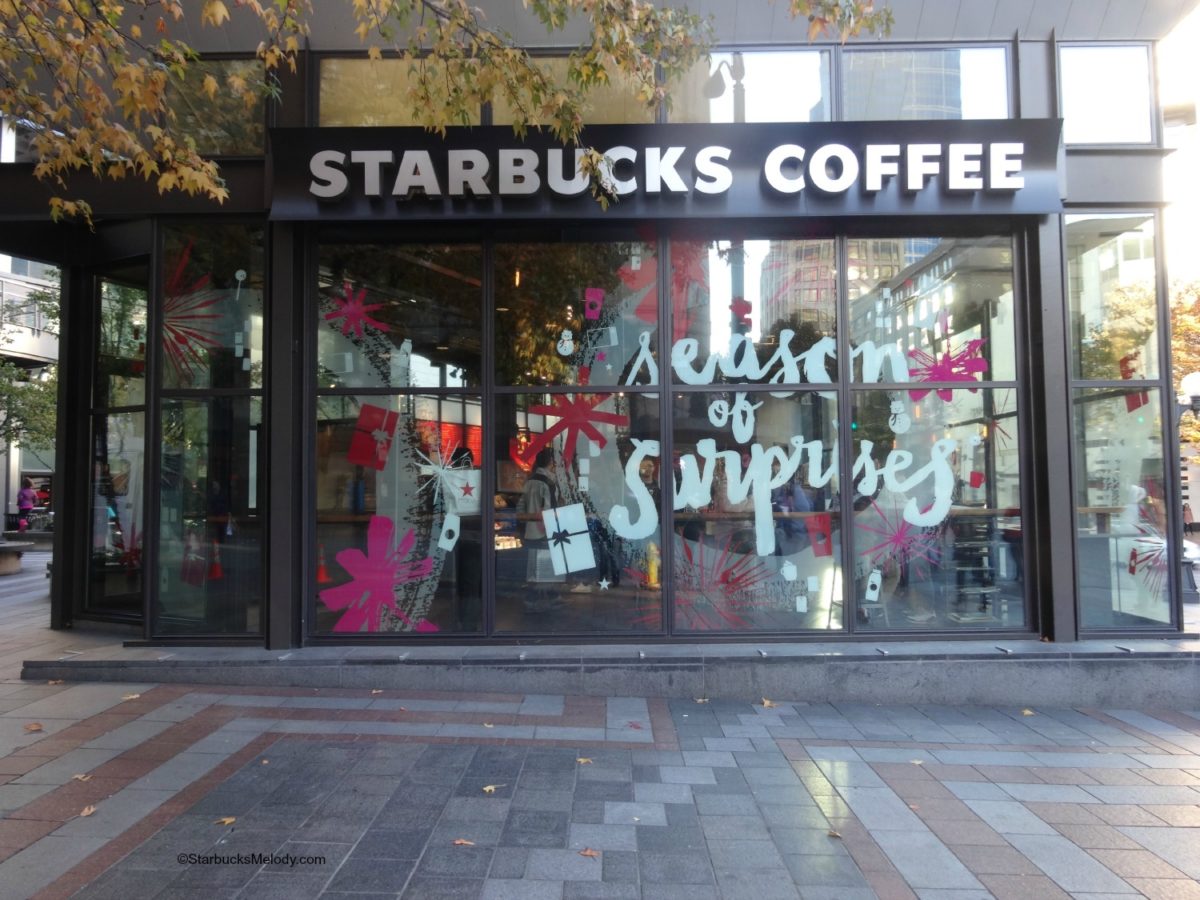 Westlake Starbucks – Holiday 2014 windows!
Melody, November 16, 2014
2
1 min

read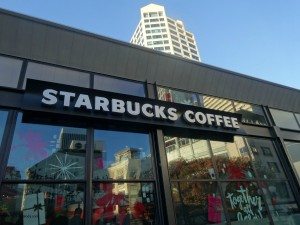 Each year, the Westlake Starbucks in downtown Seattle gets decorated with very unique holiday window clings/ decorations. I've been told that there are only about ten Starbucks stores around the country that get these unique window designs. I was running errands in downtown Seattle today and had my camera on me. It's been a cold, clear day today. I saw this perfect moment to take a couple of photos. This corner of downtown Seattle – Fourth Avenue and Pine Street – is incredibly busy and so I couldn't believe I got these two lovely photos without an enormous number of pedestrians in front of the store!
I don't have too much to say about these photos. I realize that I take for granted these kinds of Starbucks sights because it's something I walk past on a regular basis. But then I thought maybe you've never seen these special Starbucks holiday window designs? What do you think? Hope you enjoy this too!
You can read more about the Westlake Center Starbucks here.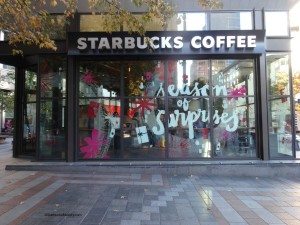 Related posts