Starbucks You Are Here Ornaments 2014. (1912 Pike Place Exclusive Ornament).
Melody, November 15, 2014
10
1 min

read
This year, Starbucks stores have a limited 2014 "You Are Here" holiday ornament. Not all Starbucks stores will have them. These little ornaments are destination-themed, like all of the past You Are Here collectible mugs, which were launched new into the Starbucks lineup, spring 2013.
There are ten 2014 holiday Starbucks You Are Here ornaments: (this list is in no particular order)
1912 Pike Place Starbucks ornament (for past articles on this historic Starbucks, opened in 1971, click here.)
Seattle
San Francisco
Hawaii
California
New York
Washington D.C.
Florida
Chicago
Los Angeles
I dropped by 1912 Pike Place Starbucks this morning, and snapped a pic of the You Are Here ornament exclusive to this store: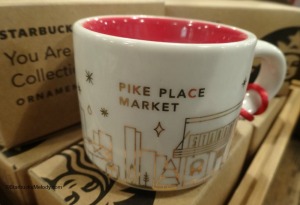 From what I know, there are only two places that received larger, matching full-size collectible Christmas You Are Here mugs: Hawaii and Pike Place Market (meaning the store at 1912 Pike Place). If you know of any other locations that have the large, full-size holiday You Are Here mugs, please let me know. Here's the Pike Place one next to the ornament so you can see how they compare in size: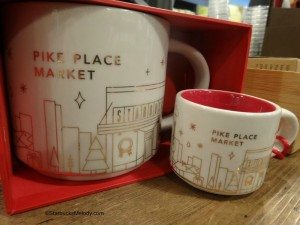 Here's what the Seattle You Are Here ornament looks like: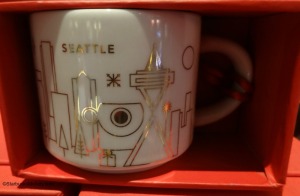 The other day (on the 13th), I dropped by 1912 Pike Place on my way into work. It was still dark out and I snapped a photo of the front of the store with my phone. It's not a great quality pic but I like how the lights look in this photo, so I am sharing it here: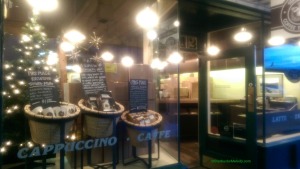 Happy collecting!
Related posts