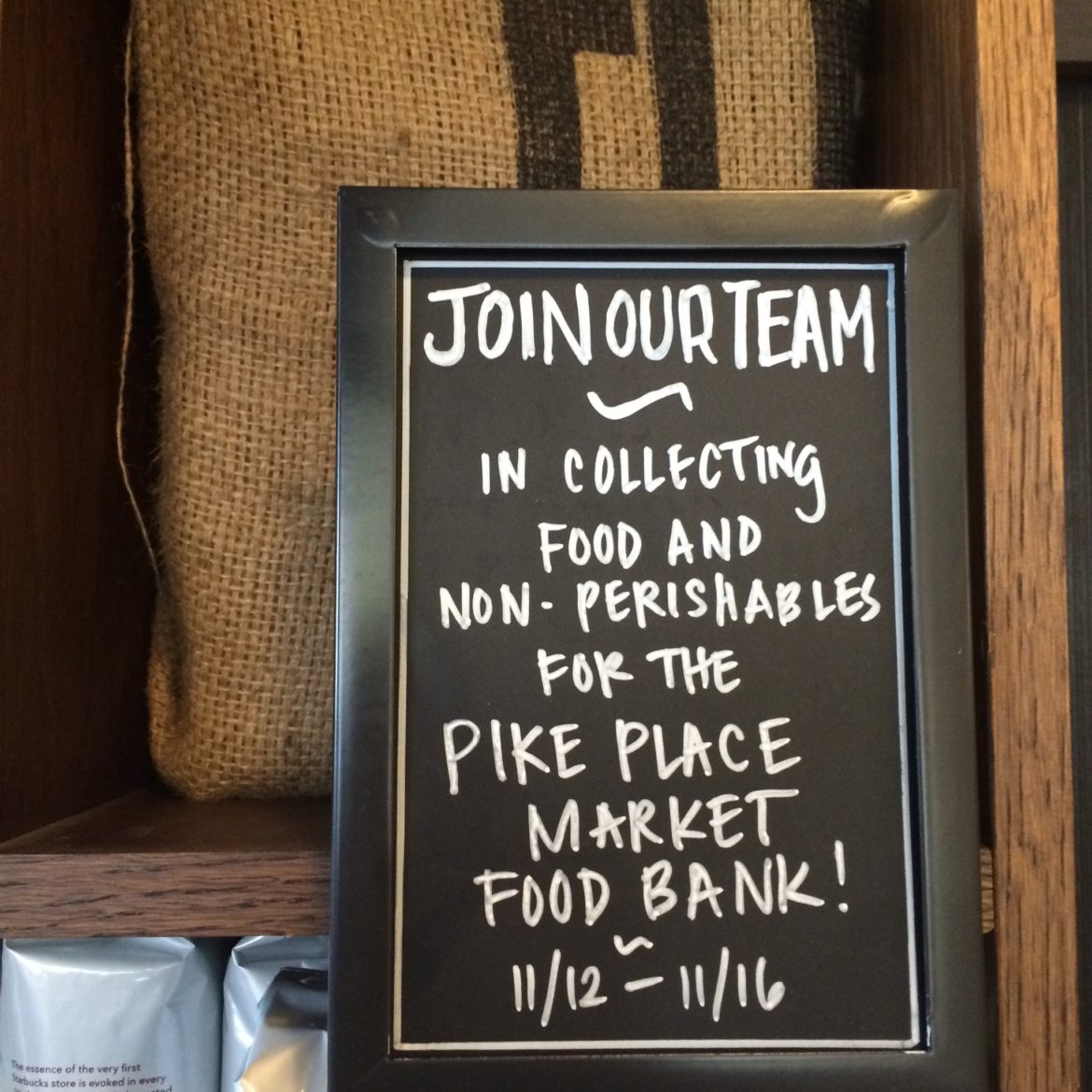 I always love to hear about the great things Starbucks stores are doing to give back to their communities. Recently, I was contacted by several partners who wanted to share community outreach that their stores are involved in.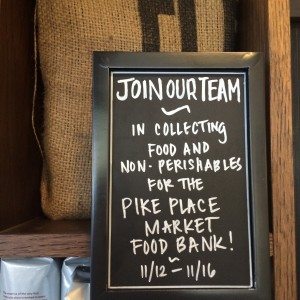 SEATTLE:
In Seattle, from November 12th through November 16th, you can bring food and non-perishable items in to certain Seattle Starbucks stores, which will be donated to the Pike Place Market Food Bank. If you want to donate food, always keep in mind that non-expired, new, non-perishables with food labels intact are always best. (Because of many food allergies, food banks typically cannot accept food donations that don't have clear ingredient labels).
You can bring in your donation to any one of these stores: (if you don't see a basket, by all means ask a barista and they will take your food. There is a food drive going on, even if the signage is tiny).  The 15th Avenue East Starbucks (this is the store once called "15th Avenue Coffee and Tea); East Olive Way Starbucks; the historic 1912 Pike Place Starbucks inside Pike Place Market;  Broadway and Republican Starbucks; the Pike and Broadway Starbucks in Seattle's Capitol Hill neighborhood;  First and Pike Starbucks; and Madison Park Starbucks.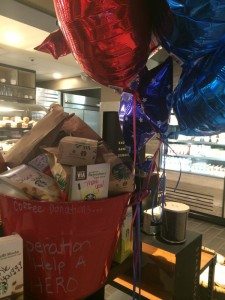 ORANGE, ANAHEIM. and YORBA LINDA, CALIFORNIA:
A district in Southern California is just finishing a coffee drive for coffee for our military and veterans. The drive was November 4th through the 12th, and the participating stores included the following:
That list represents just a tiny number of the stores participating. There were 88 stores in that region who could participate and many did. Some of the coffee went to the USO facility in Ontario International Airport, some went to the USO facility in John Wayne Airport, and some went to Operation Help a Hero, and a few more locations.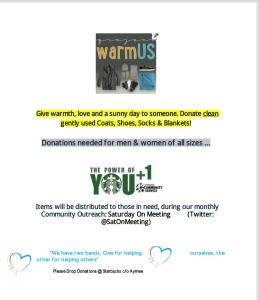 CHARLESTON, SOUTH CAROLINA:
Three Starbucks stores in Charleston, South Carolina, are doing a sock, coat, and blanket drive to help the needy. A Starbucks partner has coordinated  with Crisis Ministries. The drive lasts the entire month of December and the partners and representatives of Crisis Ministries will then pass out the donated items those in need.
If you want to donate, here are the three stores in Charleston:
If your store is doing something community related for the holidays, like a toy drive, food drive, or such, I would love to hear about it. Please email me (and include photos). Please do try to provide as much detail as possible about your store's community outreach and any photos you might attach.
Hope you get the chance to participate in these giving events, or any giving event at a Starbucks store near you.
Related posts