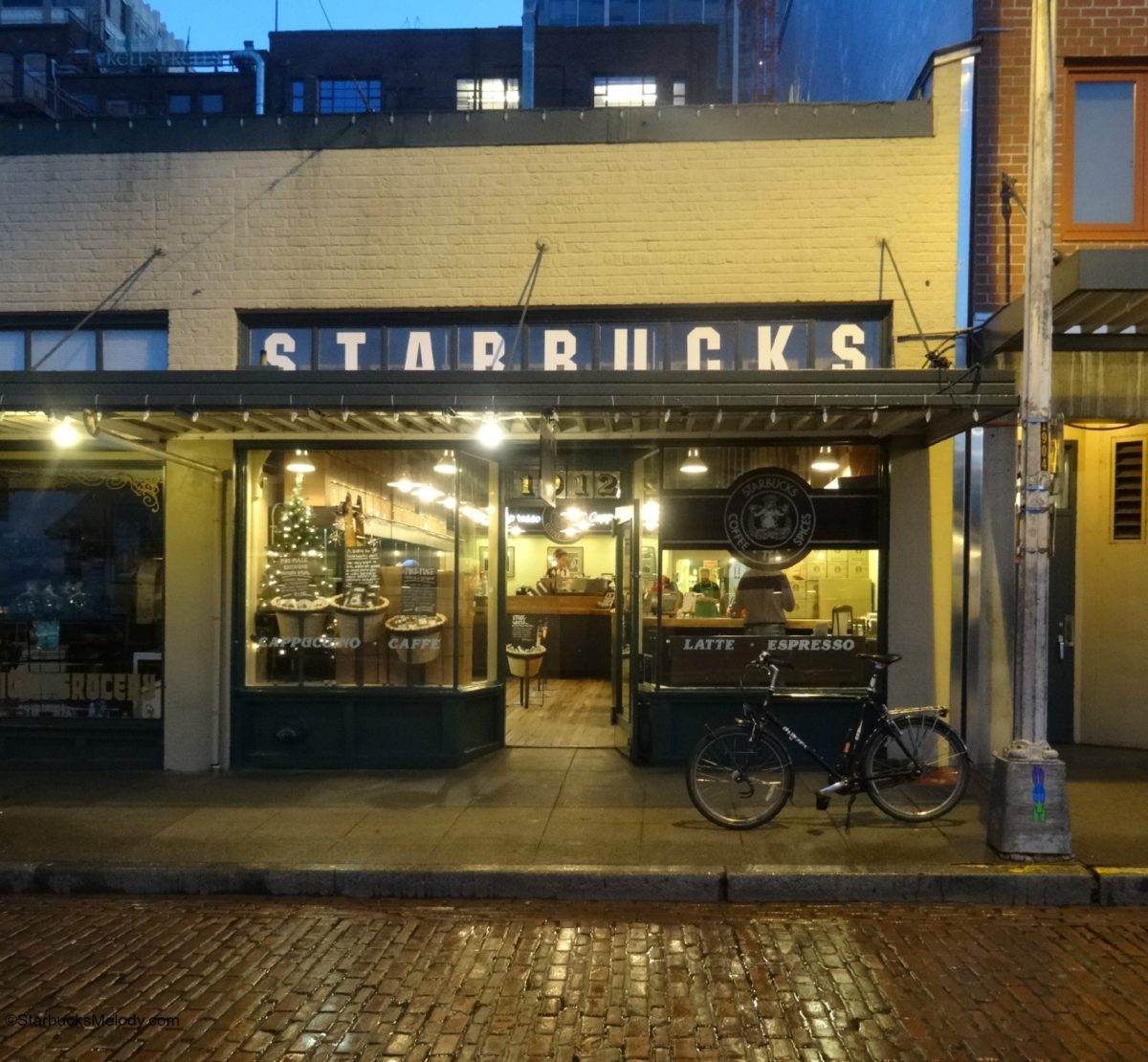 Early Morning at 1912 Pike Place Starbucks
Melody, November 20, 2014
8
1 min

read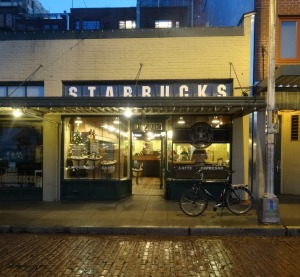 At about 7:00 AM this morning, I stopped by the 1912 Pike Place Starbucks. The sun was still coming up. The brick in front of 1912 Pike Place was a little wet from a quintessential Seattle drizzle. And lo and behold, there was a bike directly in front of the store.
I froze in awe. I snapped a photo and thought that somehow this  moment oozed charm. So beautiful – and so I'm sharing it here, in case you are in awe too.
Did you know that this store opened April 1, 1971? Did you know that Starbucks was nearly named "Cargo House" by the original founders? "Cargo House" wouldn't have looked nearly as great above the windows of the store!
I hope you can come by and visit soon! Have you ever been to the 1912 Pike Place Starbucks?
(Click onto the photo to make it larger)
Related posts
Socialize

Subscribe
Join the StarbucksMelody.com mailing list to receive a weekly email with new posts.