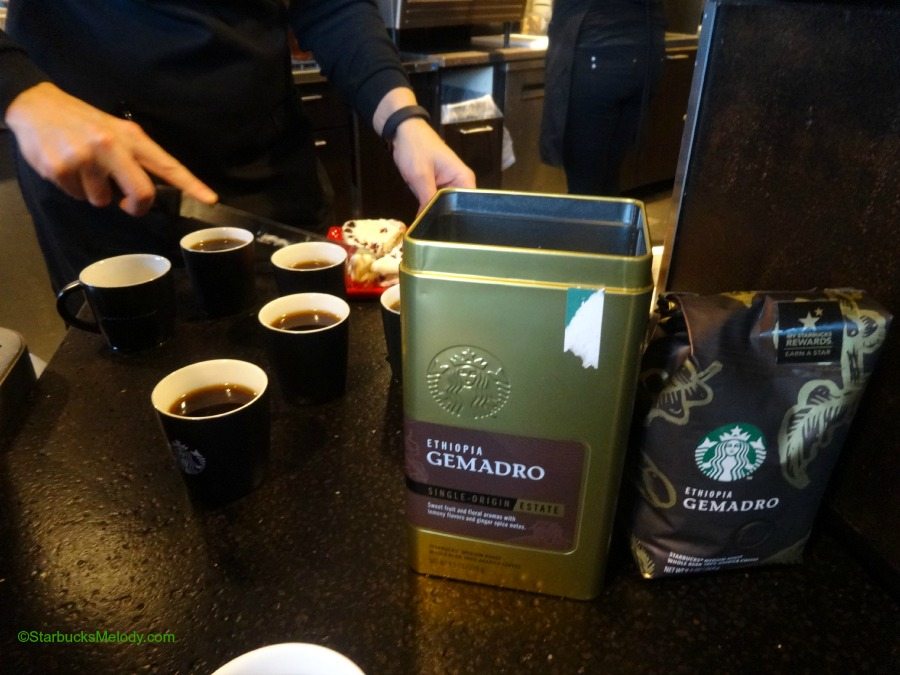 As every good barista knows, the coffees that can be found at retailers like grocery stores, Target, Walmart,Costco and such retailers may be different than what's in the actual Starbucks stores. This is just what Starbucks does, and has done for several years. For example, grocery store Starbucks coffee offerings have included Fall Blend, Spring Blend, Bright Sky Blend and many more. These coffees – Fall Blend, Spring Blend, Bright Sky Blend – are not just other blends in its own packaging. These blends are their own special coffee blends. (The one exception to point out though is that Aria Blend in the grocery store is Willow Blend – it says that right on the packaging. However that's the exception, and not the rule.)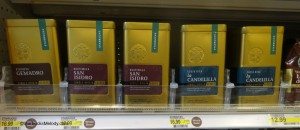 Right now, for a limited time, you'll find three amazing whole bean single-origin Starbucks coffees:
Costa Rica La Candelilla estate coffee
Ethiopia Gemadro estate coffee
Guatemala San Isidro estate coffee
All of these three coffees are "estate" coffees, meaning that they are sourced from a single farm.
When you open up the tin, there's a pamphlet which tells you a little bit about the coffee as well suggesting a food pairing.
I tried the La Candelilla Estate coffee not that long ago – It's squarely a medium roast coffee and a medium body coffee. The pairing notes suggest trying this coffee with lemon loaf. That really is delicious!
Today I had the chance to try the Ethiopia Gemadro. This was a very interesting coffee. Very unique flavor. Looking at the coffee beans, it looks like a medium (maybe a darker medium) roast profile, though it's a little light in the mouth. I picked up flavors of ginger and berry. The coffee notes inside the pamphlet suggests trying this coffee with lavender shortbread. I was at a Starbucks trying the Ethiopia Gemadro and there really wasn't anything like a lavender shortbread in the store. I thought it would be fun to try it with the cranberry bliss bar, and that was pretty terrific. The cranberry in the cranberry bliss bar helped make the more berry notes of this coffee pop.
Take a look at these fun pics!
Have you had the chance to try any of these special whole bean Starbucks coffees?
If you like reading about coffee education or coffee tastings, click through for more. Some of my favorite past coffee-related articles include "Finding the hidden messages in the whole bean coffee," which will have you forever looking at the Starbucks coffee packaging in a new light and this coffee tasting lead by Starbucks SSC coffee master Leslie on three coffees from Panama – really shows how different harvests, microclimates, and processing affects flavor. I'm also a huge fan of the article on the "Starbucks Pilot Plant" which is a roasting location where recipe development happens. It's funny but I've met even some seasoned coffee masters who don't know about the Pilot Plant. I think Coffee Master Jordan at the East Olive Way Starbucks did a great job on the Pike Place Roast coffee tasting, in honor of "Pike Place Roast Day." You can read the story of Pike Place Roast Day in Seattle and more fun stories in the book Tales of the Siren: A StarbucksMelody.
Every once in a while, I meet a barista who says to me, "Oh well I already know those coffees. They've been offered before as Reserves or Black Apron coffees." I have heard this kind of thing! Coffee education has no ending point. Just because coffee has been offered in the past, doesn't mean that what you'll buy now is the same – in fact, it's almost certainly not the same. Coffee truly is a farm product and the flavor of the coffee can change depending on the growing region, climate, micro climates, how long it was ripened on the tree before picking, processing method, the magic of mother nature, and how it was roasted. This is one reason that year after year, coffee masters have to work so hard to re-calibrate recipes of blends to try and get the perfect blend because the flavor of the coffee can vary from harvest to harvest. This is also one good reason that it's even good to re-try the core blends now and then.
I strongly suggest that you make your way to Target and find these amazing coffees. I assume that when they're sold out, they're gone! As a farm product, availability is limited by how much was harvested.
Feel free to weigh in.
Thank you to the Bainbridge Island Starbucks for hosting the La Candelilla estate coffee tasting, and thank you to the First and Pike Starbucks for hosting the Ethiopia Gemadro coffee tasting.
EDIT:
FRENCH ROAST CALLING:
When I wrote this article, I intended to be clear that I bought the above-featured coffees at Target. I got so caught up in the coffee, that I didn't really make it obvious! I was shopping at Target with friend, and while in the coffee aisle, my friend's sharp eyes spotted that French Roast has currently seasonal packaging: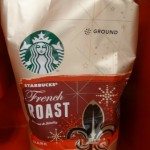 We were standing there in the coffee aisle and I noticed a red phone at the end of the aisle. I'm not sure what the Target red phone is for but I put the bag of coffee near the phone for a nice red backdrop: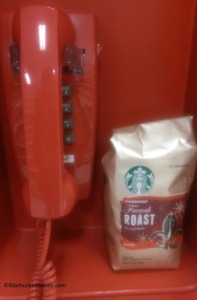 The friend I was with immediately captioned this: "Ring ring! French Roast calling…" Maybe you had to have been there, but we laughed.
And so to answer the question about where I found the above coffee in gold tins, it is Target. And that's the "French Roast calling," story too. Just a reminder, you can now redeem your My Starbucks Rewards Lucky Dozen rewards at Target stores too.
Related posts