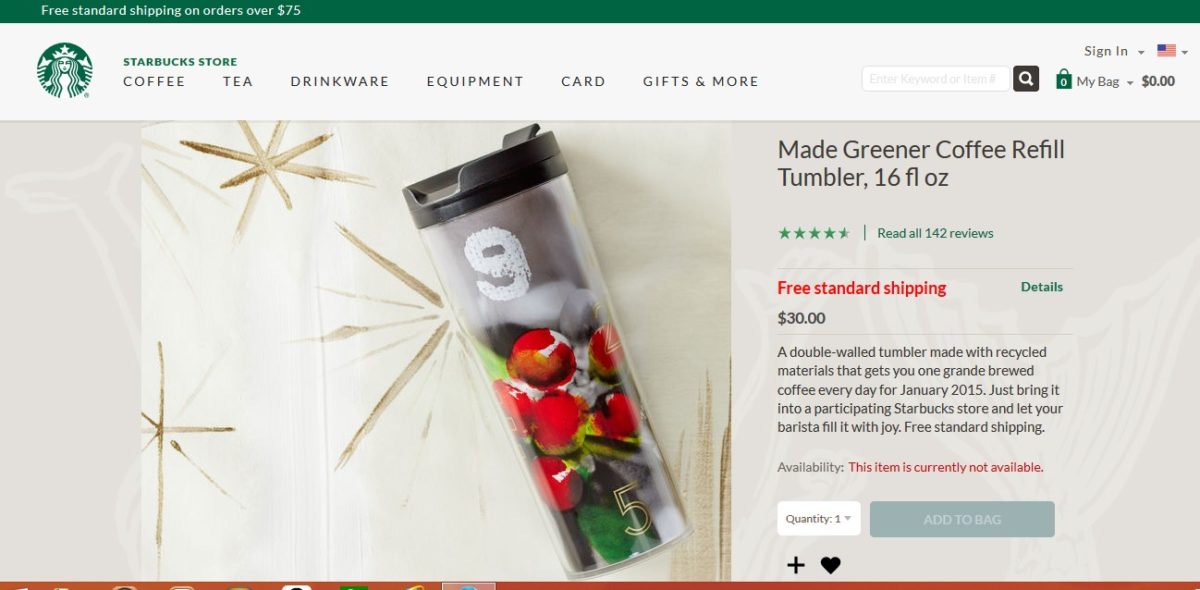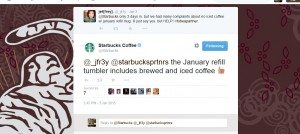 This year, like many years in the past, there is a January Coffee Tumbler. You get free coffee in it. Here it is on StarbucksStore.com. You can go to Starbucks with it (once a day) and they'll fill it free. My understanding – and I've been told this by many partners – it includes modifiers. This means if you like your Blonde Roast brewed coffee with vanilla syrup, there is no additional charge for the syrup. I've been told that even includes an add shot modifier.
Starbucks has never offered this tumbler without creating some confusion around it. Let me just be blunt. I know that I'm a cheerleader of Starbucks, but this tumbler has never been without confusion. It's silly to think that customers won't ask, "What does this include?" "Can I get a core coffee Clover brewed?" "Can I get a pour over?" "Can I get iced tea since that's normally a 'refill' item and the tumbler already includes iced coffee?"
I don't know the answers to all those questions. What I do know is this: This year's January Coffee Refill Tumbler will include both hot brewed coffee and iced coffee. This is what Starbucks has told us in a tweet. (A big thank you to the blog reader who flagged my attention to this).
If you don't know what this special tumbler looks like, here you go: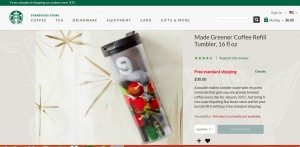 I wanted to pass this on because it's good to get some clarity around the tumbler: Hot coffee and iced coffee can go in it for free.
By the way, I've been told by a partner that the tumbler works for red eyes, coffee mistos, and hot tea – it makes no sense to me that iced coffee, hot coffee with modifiers, hot mistos, hot tea would all be included and not iced tea.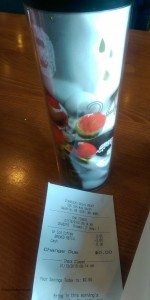 Edit on January 13, 2015:
After using the tumbler several more times, and hearing that there was an update to add in iced coffee, it appears that the January tumbler can be used for all of the following:
1. Hot tea – Hot water and a Teavana hot tea bag.
2. Iced Coffee – I think that iced coffee has always been considered a brewed coffee for purposes of this tumbler – and at this point, the tumbler code (775) will count iced coffee as a free brewed coffee. You can see my iced coffee this morning (image to left) was included with the January tumbler. This appears to be a recent register update. This includes modifiers also, such as adding in an add shot.
3. Hot coffee – including all modifiers such as add shots, syrups, and even a caffe misto.
Related posts