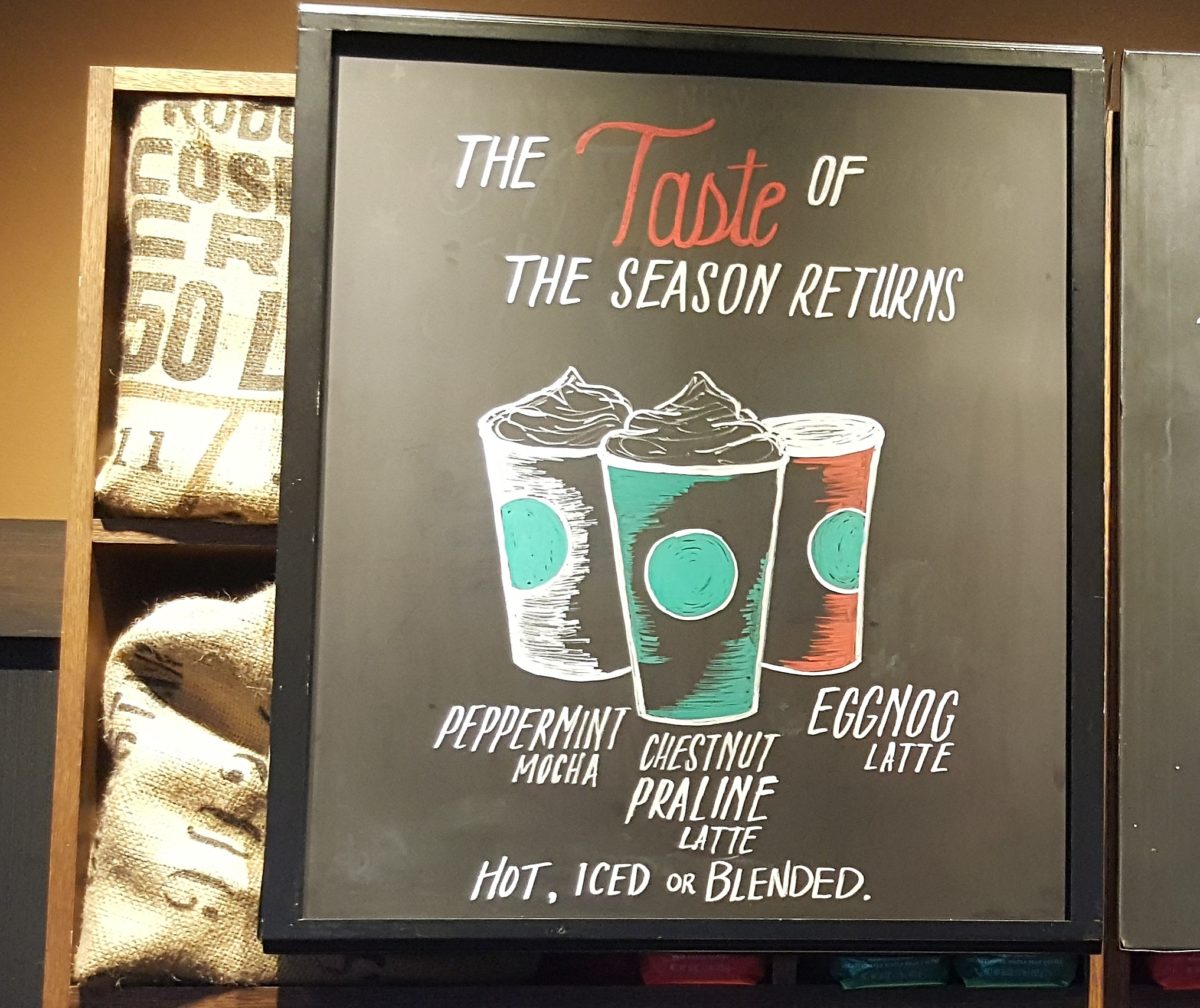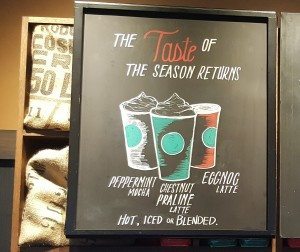 Mark your calendars and save money on Starbucks holiday drinks. You can buy one, get one free November 10, 2016, though November 14th, from 2:00 PM – 5:00 PM. Starbucks Rewards members get an extra hour, until 6:00 PM. (Be sure to pay with your registered Starbucks card, or mobile app to get the extra hour perk.) This promo is for the U.S. and Canada and includes all your favorite holiday drinks:
Chestnut Praline Latte
Peppermint Mocha and Skinny Peppermint Mocha
Caramel Brulée Latte
Gingerbread Latte
Teavana Joy Brewed Tea
The buy one, get one free includes hot, cold and blended beverages! If you want to get two blended Peppermint Mocha Frappuccinos, that would count too! I recommend you try the new Spiced Sweet Cream Cold Brew – it's delicious!
Mark your calendars now: The 10th is only 4 days away!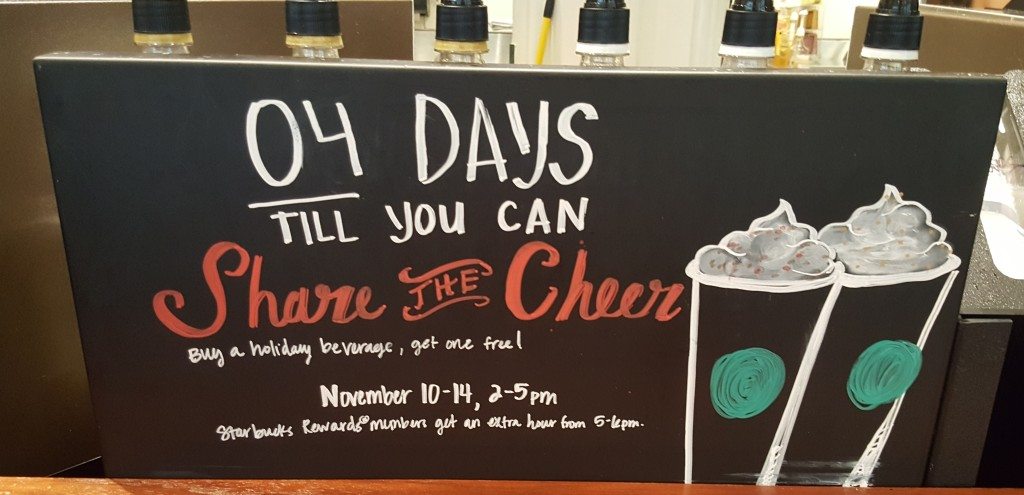 Related posts