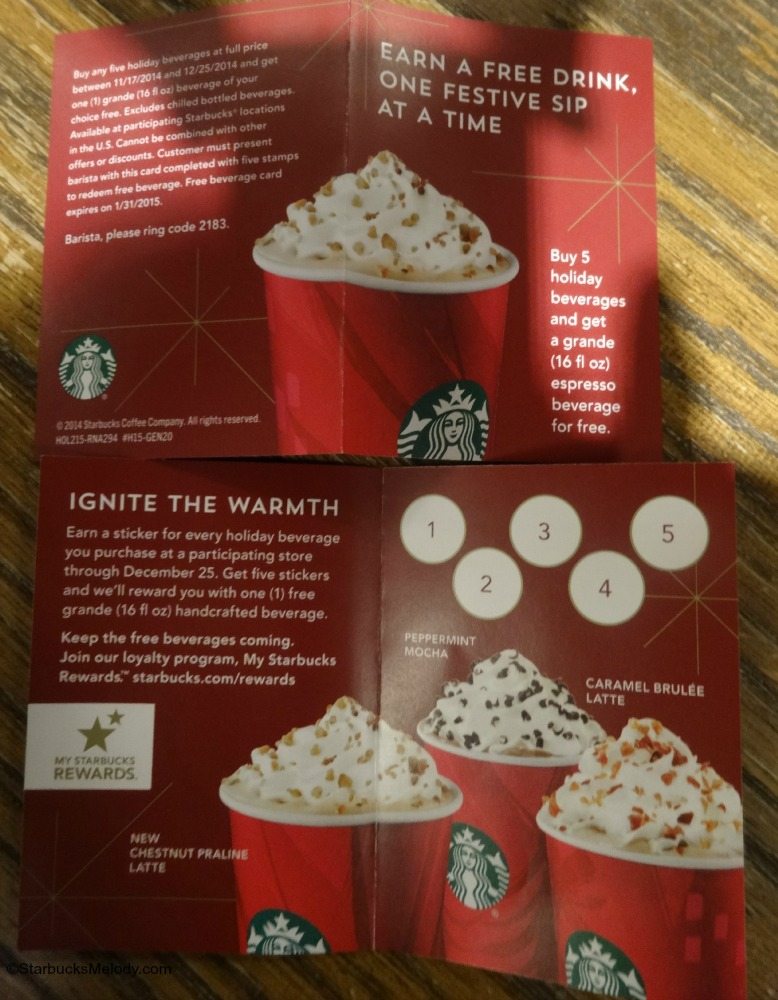 Special Starbucks Promo: Buy 5 Holiday Beverages, Get a Grande Beverage Free
Melody, November 17, 2014
17
2 min

read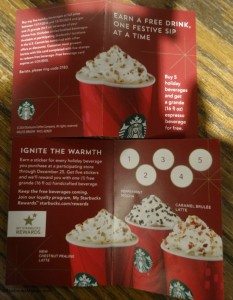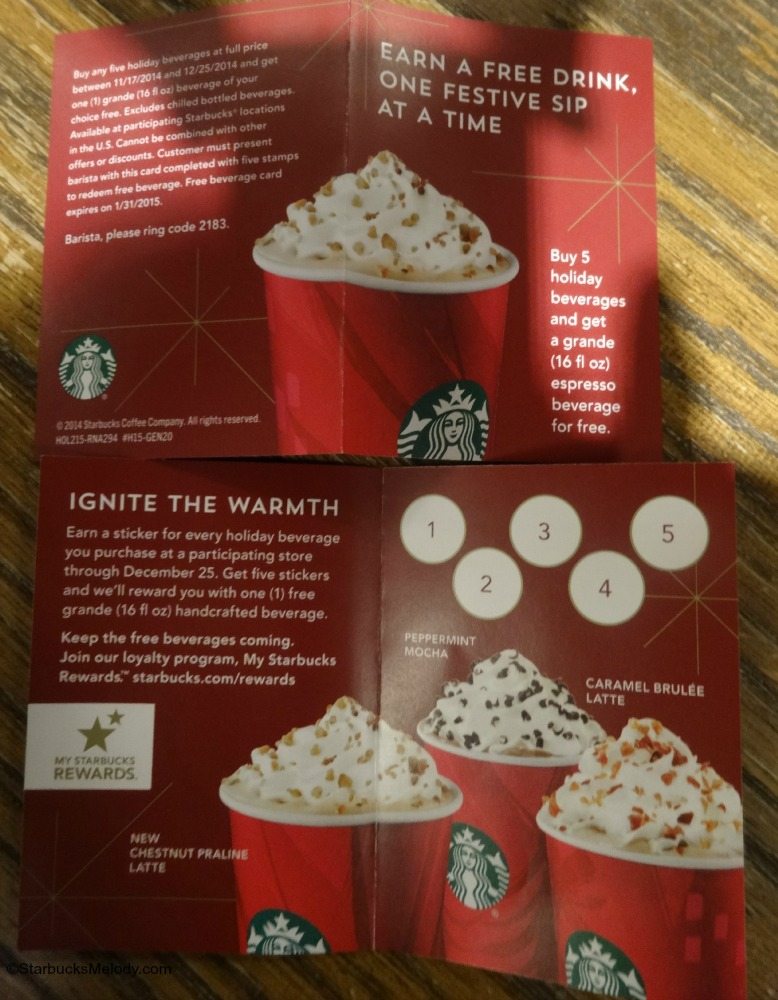 Beginning Monday, November 17, 2014, you can earn bonus free drinks buy picking up a special little promo book, and collecting stickers that go in it. Buy five holiday beverages, and get one free grande drink. Just as a reminder, there are five holiday drinks this year:
Eggnog Latte
Peppermint Mocha
Gingerbread Latte
There are a few points that I think could cause confusion on this promotion: when you purchase a holiday drink to earn a sticker, it does NOT appear that you must purchase a Grande (16 ounce) size. It looks like you could, hypothetically, you could buy five tall Eggnog Lattes if you like and get the five stickers.
Nowhere does it say that you have buy Grande size holiday drinks to earn a sticker – buy any size you like. The period for collecting stickers ends December 25, 2014.
The other thing that could cause confusion is that when you redeem the booklet for a free drink, you do not have to buy one of the five listed holiday drinks. Nowhere on the booklet does it say that the free drink must be a holiday drink. In fact, it doesn't look like you have to necessarily buy hot or iced drinks – it appears you could redeem it on an iced grande handcrafted drink.
The front of the booklet says that you have to redeem the booklet for an "espresso" beverage – so when you redeem the booklet, it looks like you can get any Grande (hot or iced) espresso drink. But the inside (and backside) of the booklet just says "we'll reward you with one (1)  free grande (16 ounce) handcrafted beverage of your choice." It's an ambiguous little booklet. Nowhere in the inside or back of the book does it limit you to an espresso-based beverage.
Last but not least, once you fill up the little booklet with stickers, you must redeem it for a free 16 ounce beverage before January 31, 2015.
So happy sticker collecting! Buy five and get one free! And of course, if you are paying with a registered Starbucks card, you are earning stars at the same time!
Related posts