Welcome Back, Starbucks Reduced Fat Cinnamon Swirl Coffee Cake.
Melody, March 30, 2015
11
1 min

read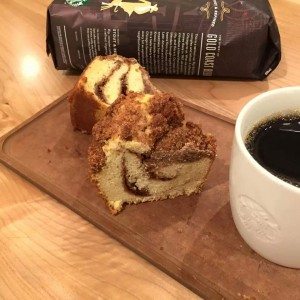 I always loved the Reduced Fat Cinnamon Swirl Coffee cake in the Starbucks pastry case. It was one of my all-time favorite items. It's coming home. You'll start to see it again at your local Starbucks on March 31, 2015. When Starbucks transitioned to La Boulange pastry items, this was one item that Starbucks discontinued.
I haven't had the chance to try this new version of the Cinnamon Swirl Coffee Cake yet. I assume it's been through some recipe changes to be simplified, in keeping with the La Boulange bakery philosophy.
See you tomorrow at Starbucks for the launch of many new things and the return of this favorite!
Related posts