New Smoothies at Starbucks: Mango Carrot, Strawberry, and Sweet Greens!
Melody, March 31, 2015
25
2 min

read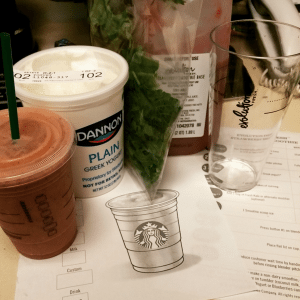 Beginning March 31st, you'll see new smoothies at your local Starbucks. The three new flavors are as follows (and these replace the older versions of the smoothies):
Evolution Fresh Strawberry Smoothie – A unique take on the classic strawberry smoothie enhanced with apple and banana puree, plus nonfat Greek yogurt.
Evolution Fresh Mango Carrot Smoothie – A sweet, approachable mango smoothie with a twist of carrot plus nonfat Greek yogurt. This smoothie gets a dash of nutmeg!
Evolution Fresh Sweet Greens Smoothie – A delicious vegetable-forward smoothie with an assortment of green vegetables balanced with mango and banana puree, plus nonfat Greek yogurt.
The stores getting the new smoothies will still keep their protein powder and bananas, so if you were a fan of the previous chocolate smoothie, you should still be able to order that beverage. Starbucks has offered smoothies ever since July 2008, originally introduced into the beverage lineup as "Vivanno Nourishing Blends." Eventually, Starbucks dropped the "Vivanno" branding and just started calling them smoothies.
The new smoothies can be modified by adding fresh kale, protein, a banana, extra yogurt, or blueberries, according to Starbucks. The "fresh kale" modifier is all new, designed for the smoothies. I've tried them with the fresh kale and they're delicious! All of the new smoothies are amazing but my favorite is the Mango Carrot Smoothie (unmodified)! The Mango Carrot is shown in the picture at bottom.
Just a reminder, this is not the only regional product launch starting on the 31st. The Pacific Northwest (and Northern California area) gets the above three new smoothies, and the New England/ Northeast region gets Cold Brew Coffee. The Pacific Northwest stores generally includes locations in Washington, Oregon, Alaska, and parts of Idaho. Starbucks originally began testing new smoothies in 2013, and now they've finally made it to a regional product launch!
To clarify, all Pacific Northwest and Northern California Starbucks, whether company-operated or licensed get the new smoothies. You'll find the new smoothies at licensed Starbucks only across the United States – Head to a Target Starbucks to try these if you're not in the Pacific Northwest! You'll earn stars at Target Starbucks too when paying with your Starbucks card, and you can redeem rewards at Target Starbucks too!
Have you tried either the new smoothies or the cold brew coffee? What did you think?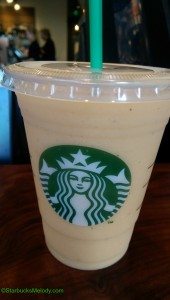 Related posts