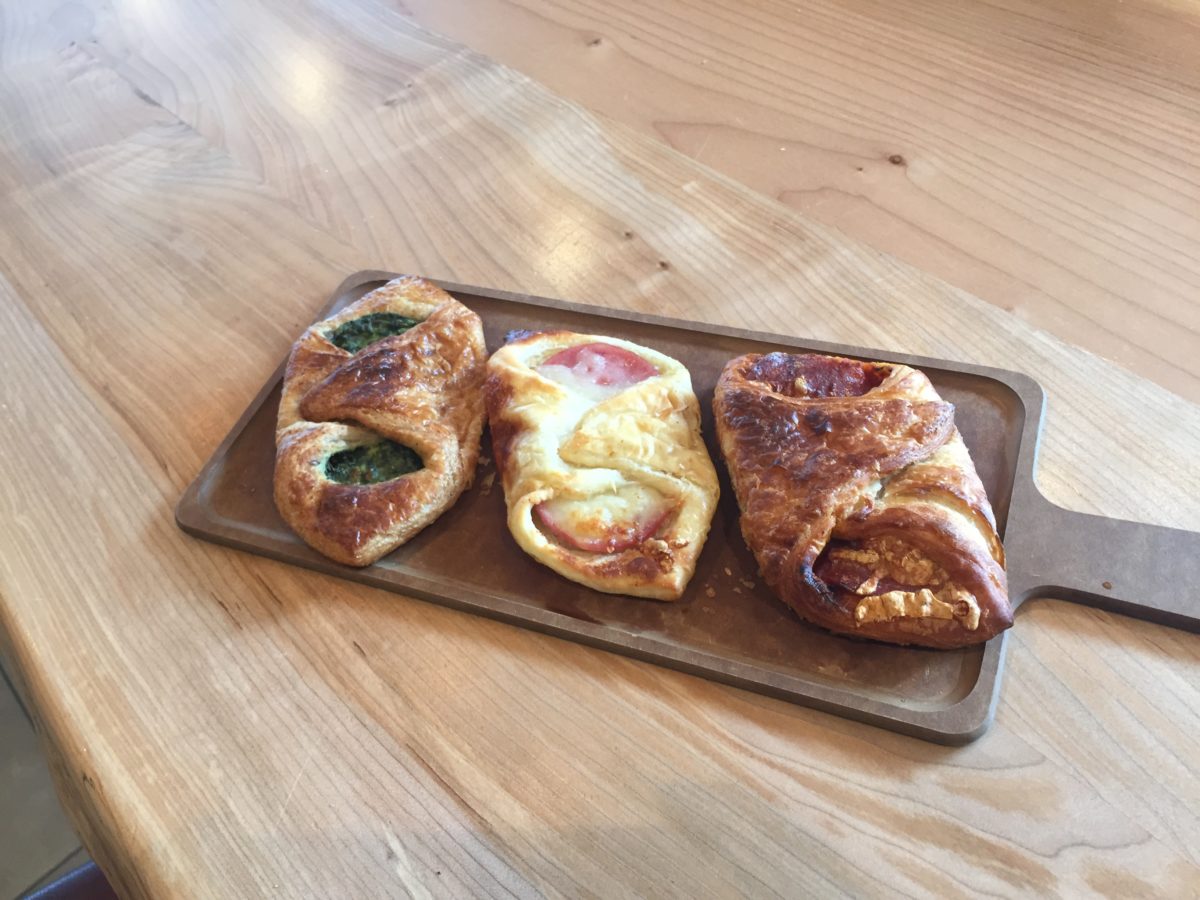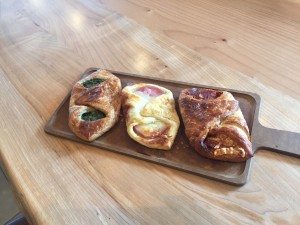 On April 28, 2015, Starbucks introduced three Foldovers into their lineup. (Starbucks is calling them a "Foldover" as all one word run together).
They're suggested as a breakfast item, but of course you can order them anytime of day, so long as your store hasn't run out.
The three foldovers are as follows:
Ham and Cheese Foldover – This is sliced ham, melted Swiss cheese, and a sauce in a croissant foldover. It's about 250 calories.
Wheat Spinach Savory Foldover – Layers of wheat croissant enveloping a savory medley of spinach, shallots and a bechemal sauce. It's about 250 calories.
Volpi™ Pepperoni & Tomator Savory Foldover – This naturally-cured pepperoni layered with tomato and cheese, and folded in a croissant foldover. It's about 270 calories.
Of the three, the pepperoni one is definitely my favorite. It kind of tastes a bit like a mini pizza. Starbucks previously offered savory squares on a croissant bread. Two of the new Foldovers are suspiciously close to the previous savory squares. (The ham and cheese and wheat spinach Foldovers are extremely similar to the past ham and cheese and wheat spinach savory squares). I like the new Foldover crust better than the past flat square, which was almost a little buttery and greasy for me.
Would love to hear your reviews of these new savory breakfast items!
(Here in Seattle, the new Foldovers retail for $3.45 each, although your area may vary. Prices can have some regional variation.)
Photo credit for the 3 Foldovers together on the wooden tray goes to Jocelyn – you can follow her on Instagram here. (Find StarbucksMelody on Instagram here.) As always, do not use photos without express permission.
Related posts